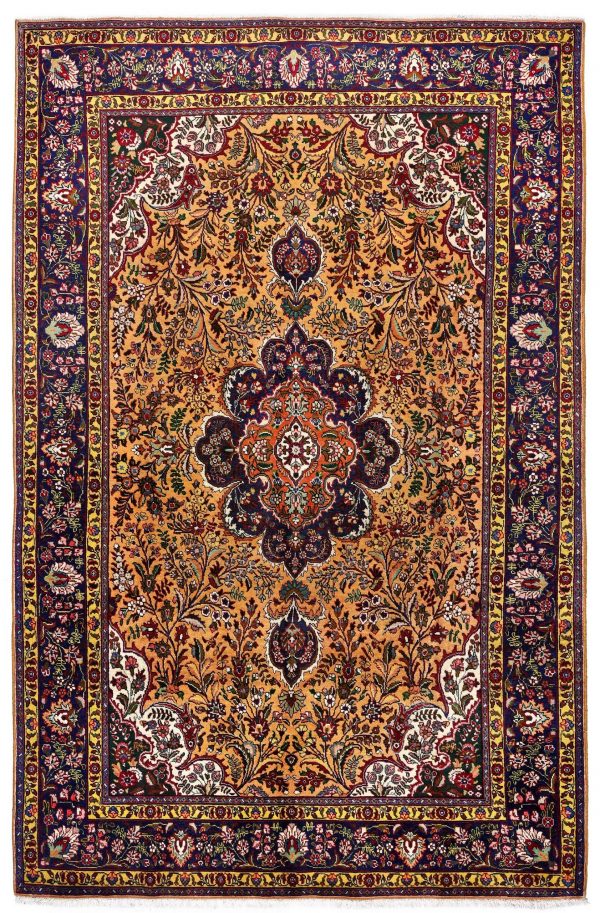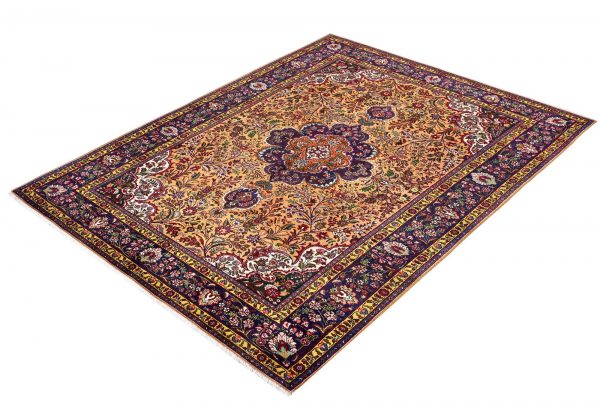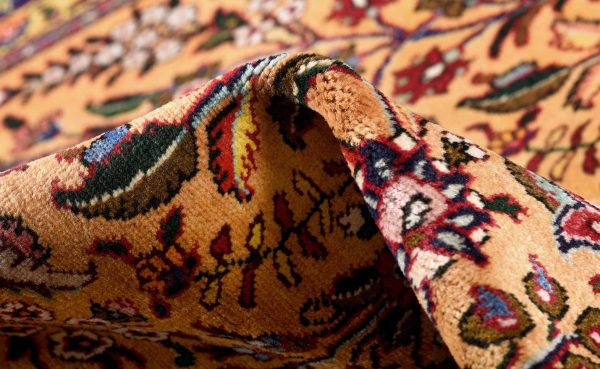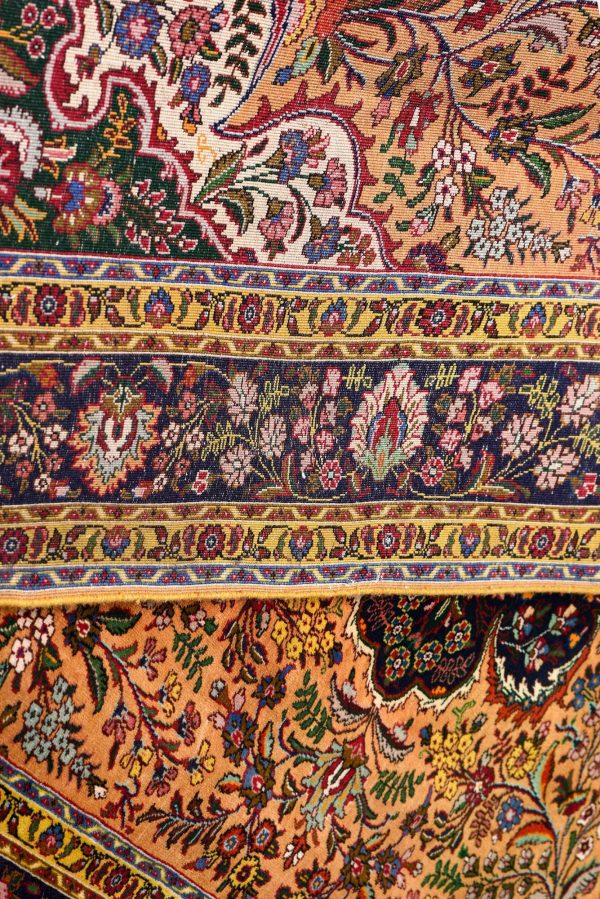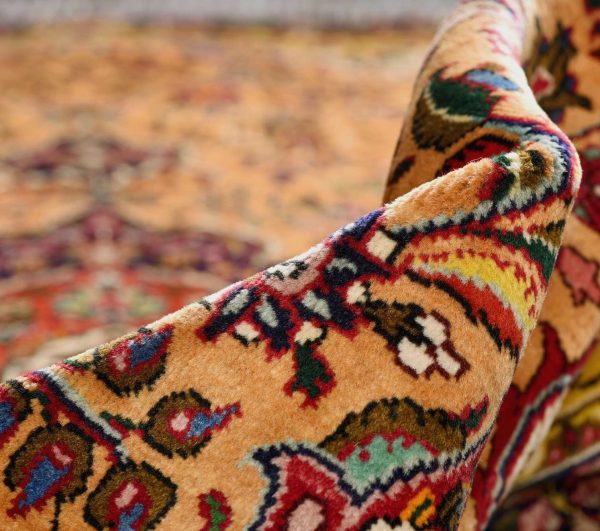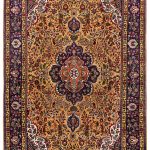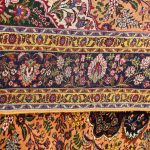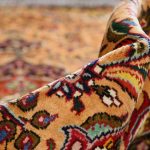 Vintage Persian Rug, Originated from Tabriz, Floral Design ~1980
€ 2,440
It is a fantastic and unique Persian carpet to decorate your luxury house.  Also, it gives your room a royal spirit and makes it more exquisite. The gold and yellow colors within this carpet represent abundance and prosperity. Moreover, This carpet will give your house more prestige and sophistication.  In business offices, it represents success and triumph. So, If you want to project an image of wealth and prestige, this rug is a good choice. Finally, this high quality 2x3m Tabriz hand-knotted Persian rug, with its unique design, inspires knowledge, spirituality and a deep understanding of the self and the soul.
Estimated Value: € 2,440 ( Make an Offer )
Description
Additional information
Persian Tabriz carpets
We appreciate and respect your interest in culture and art especially in Persian Carpets in advance.

With all respects if you intend to acquire this carpet the minimum estimated value of this carpet is €2,440 . You can acquire this piece of art by filling the form below.

After making an offer we will contact you to provide free consulting about buying this carpet or any other carpet from our collections that will fit your needs and satisfy your sense of art.
Description
Tabriz is currently selected by the world Handicrafts *council as the world city* of carpet weaving.It weaving carpets have a great variety in the past.This carpet yarn is often cotton and very strong and durable and weaves wool.The wool used in this carpet is made from make region, which is a narrow foothill and good.
Of course the good carpets, the same as these Vintage Tabriz carpets are much more beautiful than the new ones because their colors become softer, more pleasant and eye-catching so there are many buyers of good vintage Tabriz carpets in the world market.
The golden dyes in the decoration inspire concepts such as wealth, prestige, value and great secretary to the audience.
Anyhow gold is the freshest and most energetic color.This golden carpet color is suitable for injecting energy and motivation in the office or for entertaining the living room and game room.
---
This rug is a unique Persian carpet which is knotted in Tabriz over 40 years ago. The main background colors of this rug are dark gold and blue. Actually, the weavers extract these dyes from natural elements like the indigo plant and saffron. َAlso, These colors have nice harmony with the pattern, which makes this rug more beautiful and worthy.
The pattern and motifs are unique traditional garden and flowers motifs which according to the main color we can call it the golden garden. Its density is 180.000 knots/square meters and its warp and woof are from cotton. Also, The pile and knots are from the best Tabriz wool which makes it a durable and strong carpet.
Specialized Washing and Repairing before to Export for customer:
1- First of all, this Persian carpet had specialized washing and removed its impurities completely.
2-Service <Repair> will increase the life of this Vintage Persian rug and restore its beauty and refurbishing the hand made Tabriz  carpet, it is revived and its minor defects is eliminated, to perform these metals so that you have full.
3-Before Packing and Export Final checking without any damage, it looks like Healthy.
In addition, This carpet has a similar and brighter instance (DR-401).
No allergenic natural colors

Natural color

Made of best quality Tabriz wool

Heigh density of knots
No allergenic natural colors

Natural color

Made of best quality Tabriz wool

Heigh density of knots
Yellow Tabriz rug, Gold Tabriz carpet, Golden Persian carpet for sale online in Carpetship online store with high quality hand-knotted rug. luxury  Persian carpet.
Additional information
| | |
| --- | --- |
| Color | Gold carpet, Yellow |
| Size | 204×308 cm |
| Manufacturing | Handmade (Knotted by hand)) |
| Age | Approx 40 years |
| Carpet ID | DR-401 |
| Knot density | |
| Matreial group | |
| Origin | |
| Carpet Pattern | |
| Carpet Pile | |
| Carpet Warp | |
| Similarity | Unique |
| Also known as | |
Availability:

1 in stock
SKU:

DR-401