Immerse yourself in the world of exquisite Iranian carpets at CarpetShip. Explore our captivating collection of handmade carpets that showcase the unparalleled artistry and craftsmanship of Iran. From stunning Irani carpets to elegant Iranian rugs, our curated selection is a testament to the rich cultural heritage and tradition of Persian carpet weaving. Each piece is meticulously crafted by skilled artisans, ensuring exceptional quality and attention to detail. Experience the allure of these handmade carpets and add a touch of elegance and sophistication to your home. Discover the beauty of Iranian carpets at CarpetShip and indulge in the timeless artistry of these extraordinary creations.
We are one of the largest traders, suppliers, wholesalers, and exporters of Persian handmade carpets. We wholesale, supply, and export Persian hand-knotted rugs all over the world. Our clients are carpet importers, carpet warehouses, carpet retailers, chain stores, carpet merchants, museums, collectors, decorators, and interior designers.
We are looking for a long-term and profitable partnership. (contact us)
With years of experience in the trade of exquisite rugs and original Persian handmade, we are a reputable partner and a powerful supplier for your need to supply hand-knottedcarpets.
Persian Carpets and rugs wholesale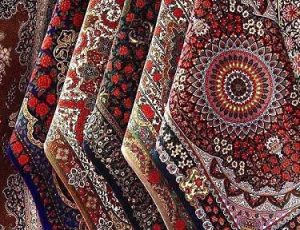 Persian hand-woven rugs are also sold in two major and minor forms. Usually, carpet traders buy bulk carpets, and by buying carpets in bulk and offering them in retail to customers, they get big profits, because bulk carpets are cheaper than retail carpets.
Many traders not only make a lot of money by importing major Persian carpets but also contribute to the development of the hand-woven carpet industry. Today, buying major rugs in the market is very important. The bulk of handmade carpets requires a lot of capital and not everyone can buy Persian rugs in bulk.
Persian Carpets and Rugs Wholesaler and Exporter
We are the best brand of Persian handmade carpets. Our activity includes the production, sale, and export of Persian handmade carpets, buying and selling hand-knotted rugs at wholesale prices. Buy the best Persian handmade carpets from the biggest Persian handmade carpet workshops.
We are the largest manufacturer, seller, and exporter of Iranian hand-knotted carpets, the largest exporter of Persian handmade rugs , the best brand of Iranian hand-knotted rugs , including Kashan handmade carpets, Isfahan rugs, Tabriz carpets, nomadic rugs, Qashqai. Also, you can ask us for the best price of handmade silk carpets and the best wholesale price of Persian handmade carpets.
We wholesale and export handmade rugs, cheap hand-knotted rugs, handmade silk carpets. The best price of handmade silk carpets, the best price of handmade carpets and hand-knotted carpets of Mashhad, the best handmade nomadic carpets. Buy and sell Persian rugs, the most expensive and high quality antique handmade carpets, buy cheap hand-knotted carpets. We sell handmade carpets at great discounts.
Contact us to receive the wholesale price of our Persian handmade carpets or to send bulk orders for Persian rugs.