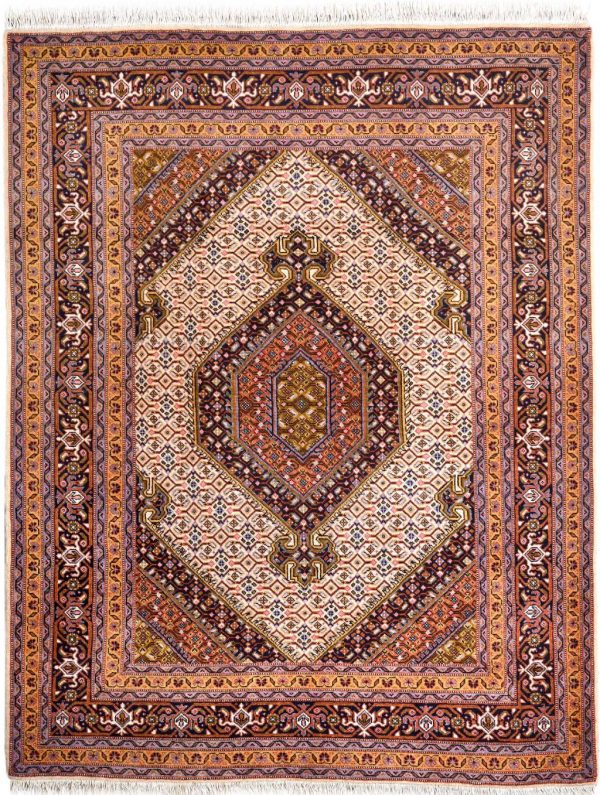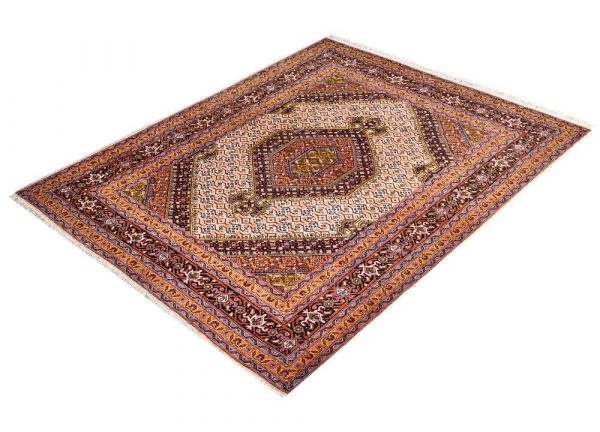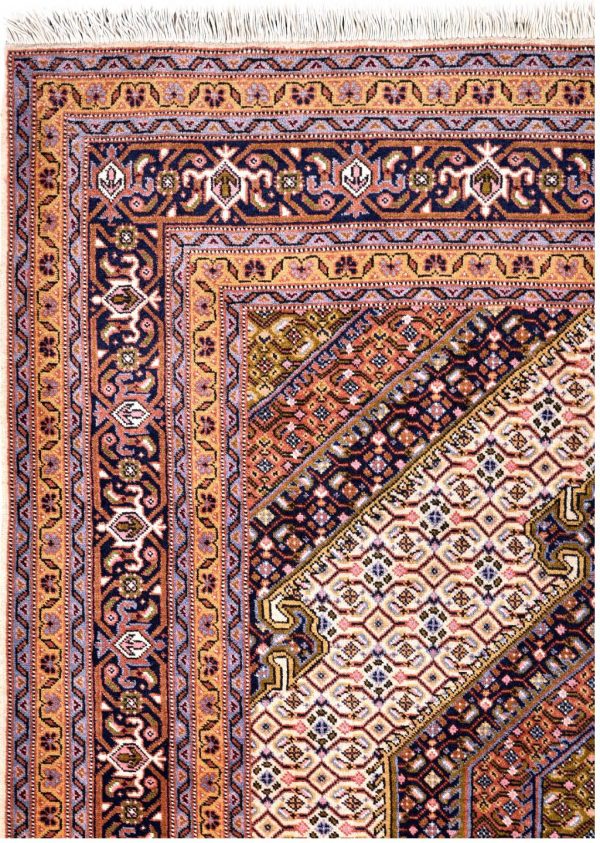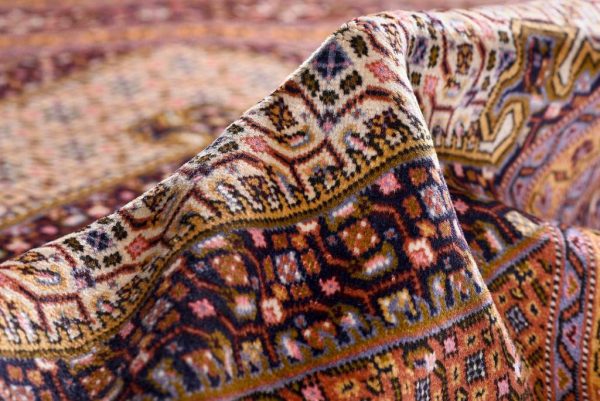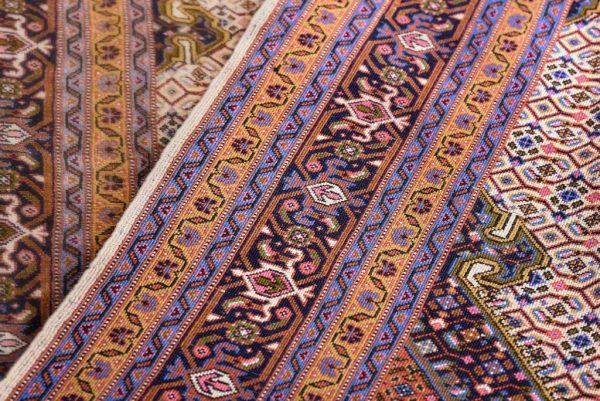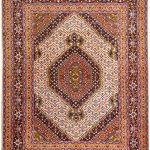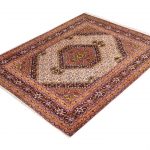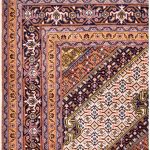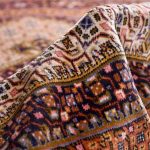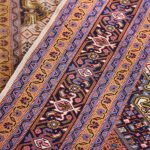 Vintage Persian Rug, Originated from Ardabil, Geometric Design ~1980
€ 749
A 40 years old Ardabil hand-knotted Persian rug with Cream and ocher background color. This rug has 250.000 density and is for sale online
Estimated Value: € 749 ( Make an Offer )
Description
Additional information
We appreciate and respect your interest in culture and art especially in Persian Carpets in advance.

With all respects if you intend to acquire this carpet the minimum estimated value of this carpet is €749 . You can acquire this piece of art by filling the form below.

After making an offer we will contact you to provide free consulting about buying this carpet or any other carpet from our collections that will fit your needs and satisfy your sense of art.
Description
This is a handmade Persian rug knotted it in Ardabil city more than 40 years ago. Ardabil rugs are famous for unique design. This Ardabil rug has mostly cream and ocher colors in the background. There are almost 250.000 knots on each square meter of this small Persian rug. Also, It has a 185-cm length and 140-cm wide. They have made  wool of this Ardabil rug from  traditional loom. Besides, the wool used in the pile is very soft and thin. Carpet weaving has a long history in Ardabil that the structure of this vintage Persian rug is mostly known for its color stability, design and long life. Along with various design of carpet index in Ardabil,*the Rize Mahe* The design is known as the most significant of them and expresses the noble design and the highest level in hand-woven carpets that wealthy individual and high-income families can prepare, are. Color in this vintage Persian rug is brighter and more vivid geographical distribution weaver in this area are also women and girls. This small vintage Persian rug is the most ideal option to complete this decoration it should be noted that this vintage Persian rug can be the main element and the founder of a luxurious and comfortable space. professional <interior designers believe that a good Persian carpet can move the entire center of gravity of a room, this vintage Persian rug can make a glitter of dancing color.
This suitable vintage Persian rug can be considered as a device that gives harmony and integration of color, design and role to the space and creates a new feeling and a suitable personality for the space in which it is placed. Places where the family spends most of their time are a great space for this vintage Persian rug to give more comfort to the space in which they are placed.
This cream vintage Persian rug created a wonderful combination with almost all colors therefore it is suitable for any decoration. It is well used for modern, minimalist style decorations as well as Traditional Far East decoration style, in all these styles, creates a unique harmony with wood. This light color Persian rug reflects the whole space and makes the rooms look wider. The texture of this Persian rug is made of wool and linen.
Specialized Washing and Repairing before to Export for customer:
1- First of all, this Persian carpet had specialized washing and removed its impurities completely.
2-Service <Repair> will increase the life of this Vintage Persian rug and restore its beauty and refurbishing the hand made Persian carpet, it is revived and its minor defects is eliminated, to perform these metals so that you have full.
3-Before Packing and Export Final checking without any damage, it looks like Healthy.
No allergenic natural colors

Natural color

Made of best quality soft wool

Heigh density of knots
Order this 40 years old authentic Ardabil Rug with a beautiful Mahi Design now. Moreover, you can order any other Ardabil rugs and other Persian carpets online in our online store.
Additional information
| | |
| --- | --- |
| Color | Cream |
| Size | 185x140cm |
| Manufacturing | Handmade (Knotted by hand)) |
| Age | Approx 40 years |
| Carpet ID | DR-491 |
| Knot density | |
| Matreial group | |
| Origin | |
| Carpet Pattern | |
| Carpet Pile | |
| Carpet Warp | |
| Similarity | Unique |
| Also known as | |
Availability:

1 in stock
SKU:

DR-491