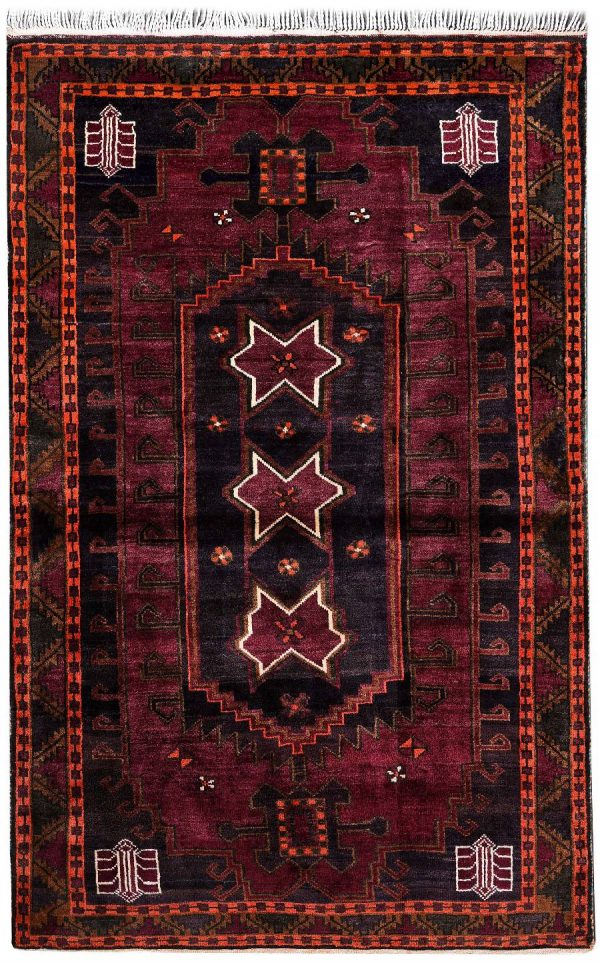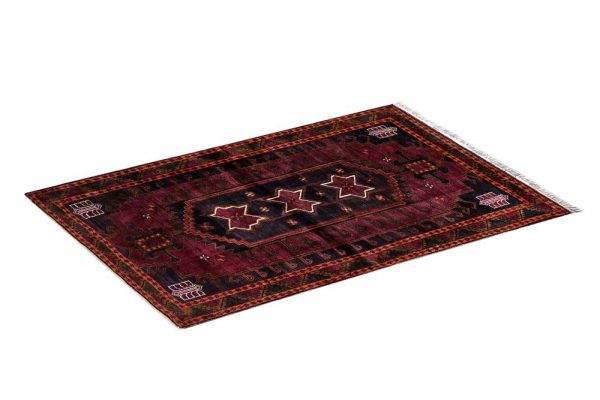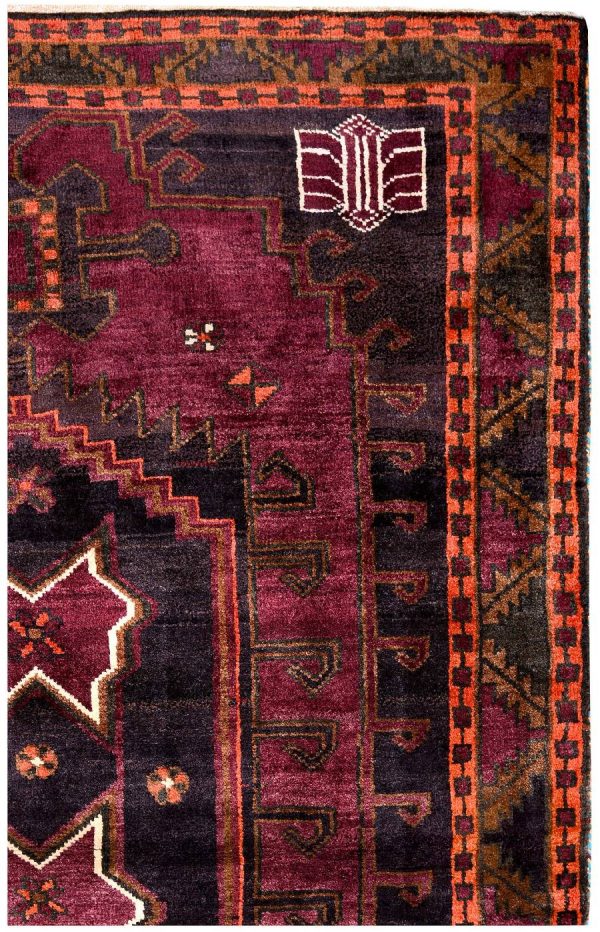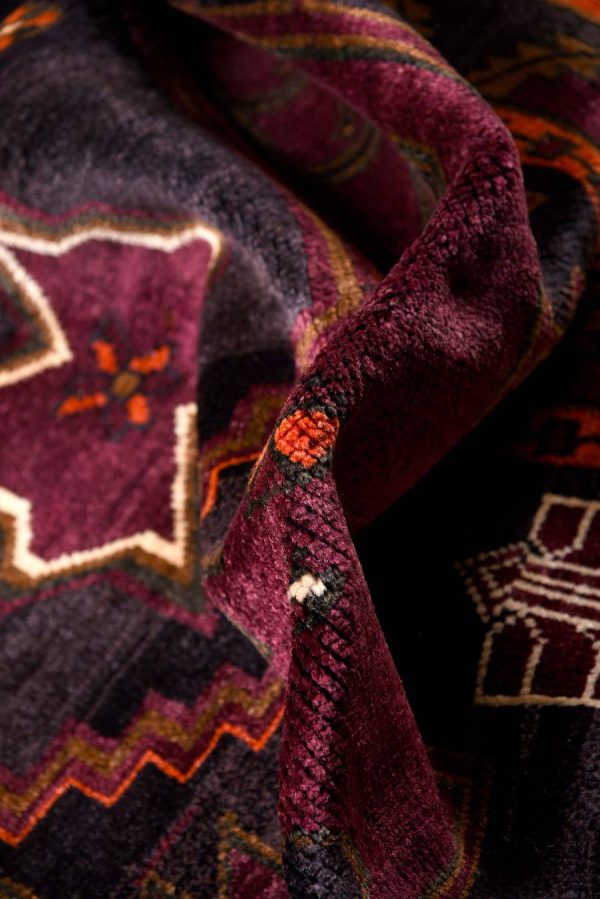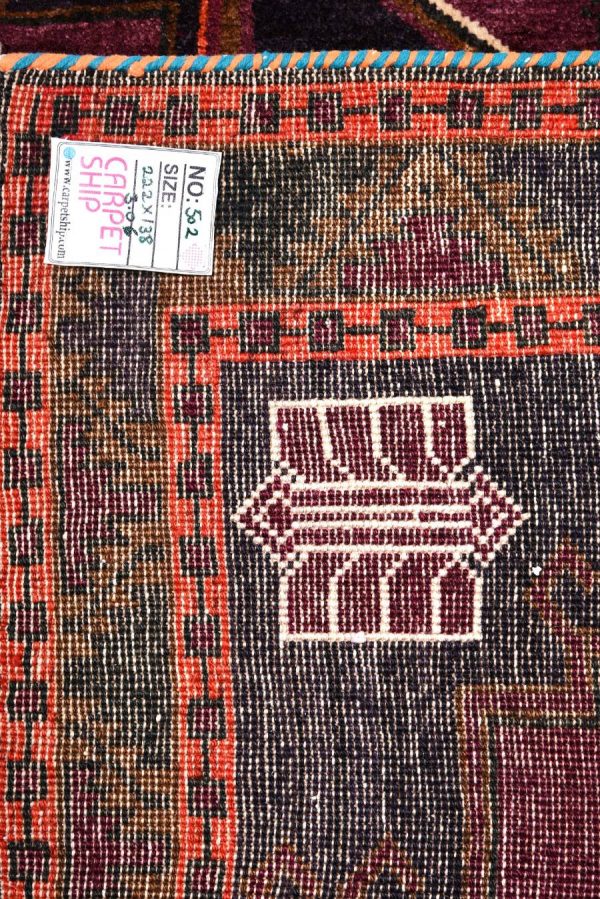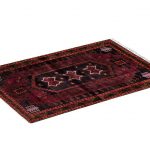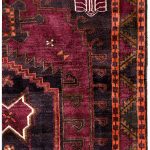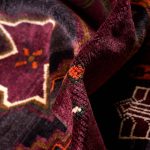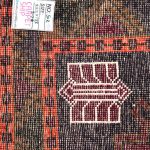 Tribal Persian Rug, Originated from Lori, Geometric Design ~1980
€ 886
A 40-year-old nomadic hand-woven purple carpet woven by Lori tribal women. The design of this handmade purple rug is full of ancient fertility symbols such as the comb and the lotus flower.
Estimated Value: € 886 ( Make an Offer )
Description
Additional information
We appreciate and respect your interest in culture and art especially in Persian Carpets in advance.

With all respects if you intend to acquire this carpet the minimum estimated value of this carpet is €886 . You can acquire this piece of art by filling the form below.

After making an offer we will contact you to provide free consulting about buying this carpet or any other carpet from our collections that will fit your needs and satisfy your sense of art.
Description
Tribal carpets
Iranian tribal carpets are generally woven by Lor nomads who live in an area called Lorestan in western Iran. These carpets are woven in nomadic tents and generally without the use of patterns and maps. Nomads usually produce most of the items they need including carpets. The designs of these handmade carpets are composed of the surrounding nature, customs, and symbols that are valuable to the nomads. Lorestan nomadic handmade carpets have been very popular among those interested in original oriental carpets due to the ancient culture of weavers, originality and unique designs.
Lori Tribal Rugs
Lori tribal rugs have very simple designs with geometric motifs. These carpets are generally thicker and smaller than other Persian carpets. The nomads believe that their hand-woven patterns bring blessings and goodness. Today, due to modernity, the number of nomads in Iran has decreased and nomadic carpets, especially in Lorestan, are rarely woven. This has made these oriental handmade rugs more rare and valuable.
About this Nomadic Purple Carpet
This nomadic carpet is unique in design and color. The unique design of this handmade carpet consists of three stars and purple color. The Lor tribes believe that each family has its own three stars in the sky, and they depict those stars in their handicrafts. Also, an eight-leaf lotus can be seen everywhere on this carpet. This flower represents various symbols that are common to the beliefs of other nations. It symbolizes fertility, prosperity, the fertility of the earth, support for every living thing, world peace, beauty, health, love, austerity, and worship. There are also comb motifs in the four corners of the carpet, which is a sign of fertility.
This carpet has woven with local sheep wool in the 1970s. It is in 138 cm length and 222 cm in width and has been produced with a knots density of 160,000. Moreover, this Purple carpet is dyed with completely natural dyes. So, it is 100% natural and environment-friendly.
No allergenic

Natural color

Made of best quality natural materials like wool and cotton

Unique design
A 30-years-old Handmade Tribal Lori Carpet for sale is for sale.  Order now this Persian rug from our online store.
Availability:

1 in stock
SKU:

DR-502