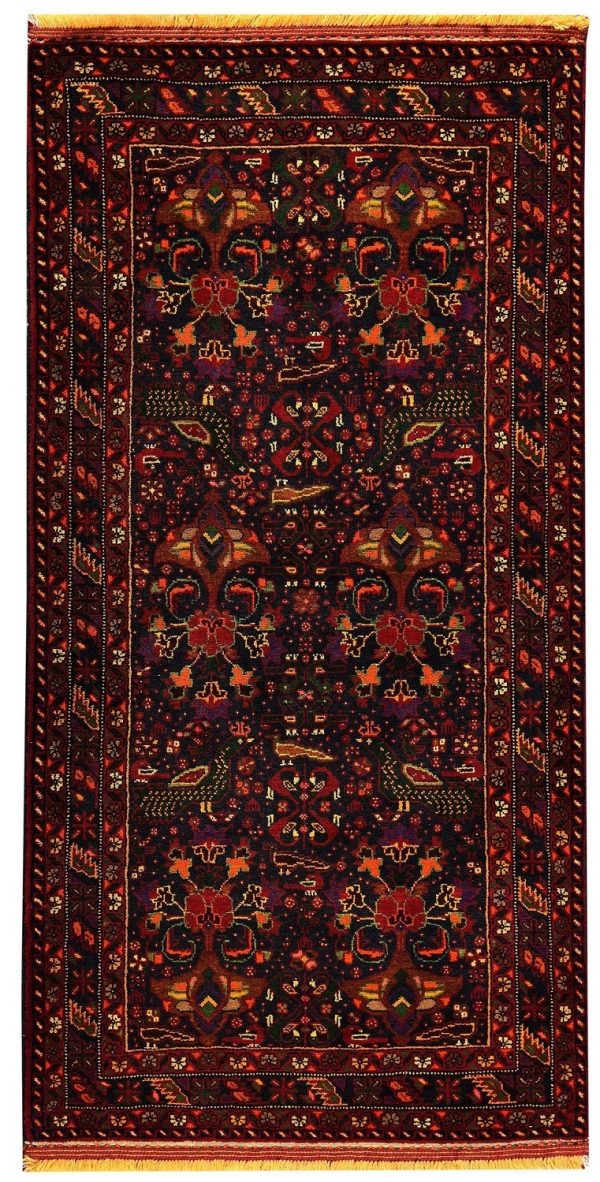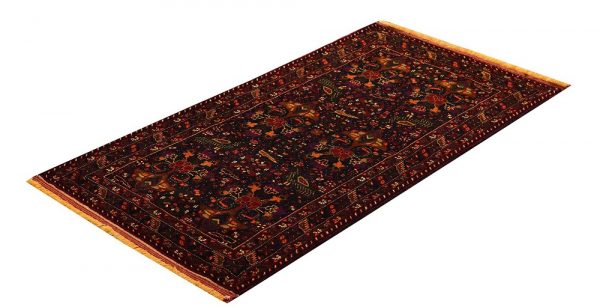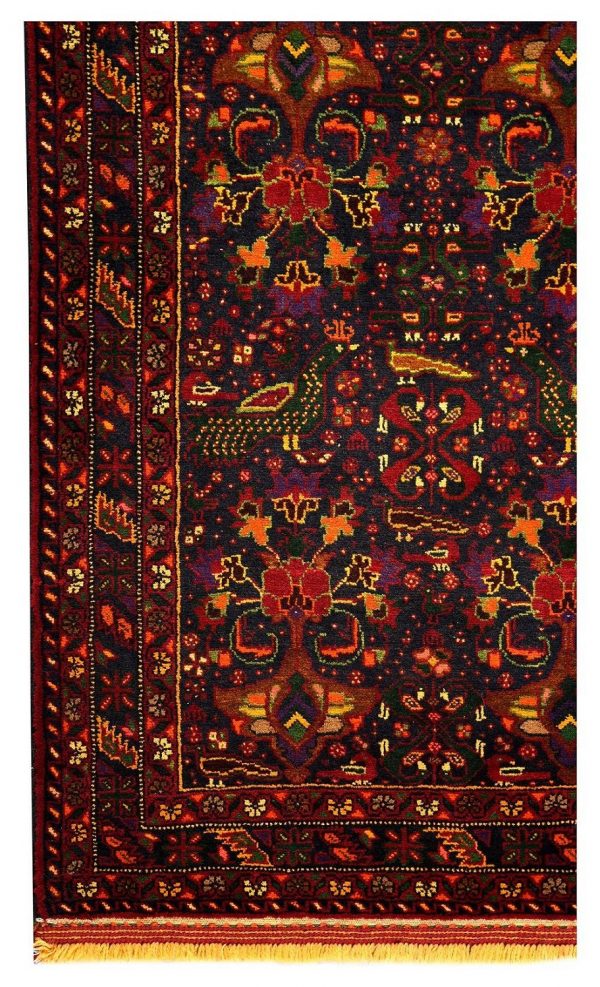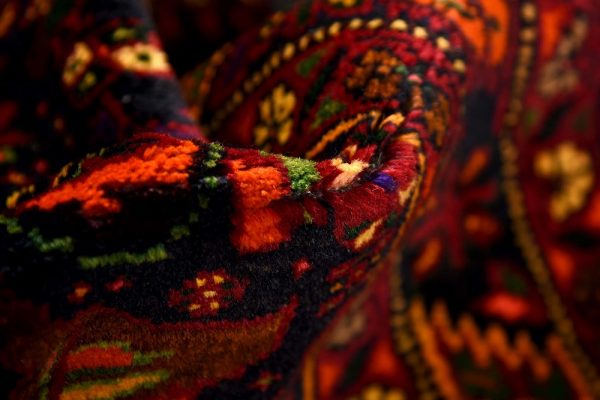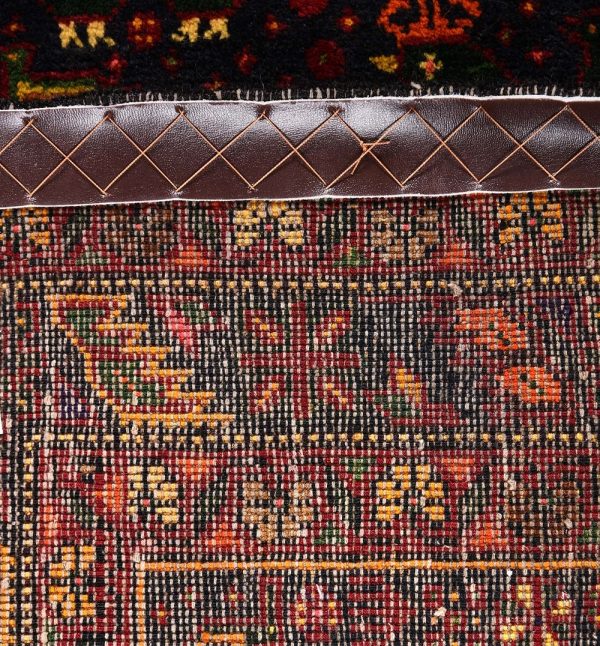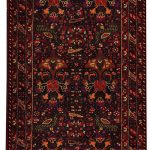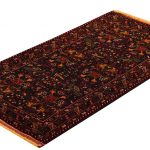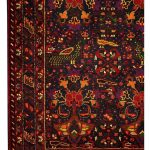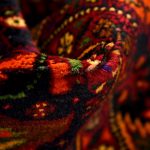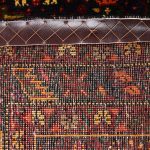 Tribal Persian Rug, Originated from Baluchi, Peacock Rug ~1990
€ 546
An incredibly beautiful 30-year-old Baloch nomadic handmade rug with unique patterns measuring 6 by 3 feet and a density of 180,000 knots per square meter, woven from soft wool and very durable.
Estimated Value: € 546 ( Make an Offer )
Description
Additional information
We appreciate and respect your interest in culture and art especially in Persian Carpets in advance.

With all respects if you intend to acquire this carpet the minimum estimated value of this carpet is €546 . You can acquire this piece of art by filling the form below.

After making an offer we will contact you to provide free consulting about buying this carpet or any other carpet from our collections that will fit your needs and satisfy your sense of art.
Description
Baluch carpets ( also known as Baluchi, Baloch, Balooch or Belochi carpets) are nomadic handmade carpets which are originally made by Baluch nomads. The most characteristic feature of the Baluchi hand-woven carpets are their eye-catching designs, which consist of repeating the footprints of camels or pear-shaped bergamots that are surrounded by geometric margins. The design of Baluchi carpets is very complex and geometric, and it is mainly borrowed from the Turkmen style, especially in the use of floral motifs. Baluchi handmade carpets have a very high quality and durability.
Baluchi carpets are usually small (two by three or four by six feet). Of course,  Dark blue or red contrasts with white, yellow and orange spots to create a stunning color combination. Bold blue is the predominant color of Baluch handmade carpets and ivory is used as a contrasting color. Baloch carpet is woven from soft wool and has a thin and cohesive texture.
This is a 30-year-old Baluchi carpet (Balochi rug) with a special and unique design. The blue background color is very dark. In the design of this Baloch carpet, motifs of flowers, birds and geometric shapes have been used. This small rug is woven in about 3 x 6 feet size. There are more than 180,000 hand-woven knots per square meter.
No allergenic natural colors

Natural color

Made of best quality wool

Heigh density of knots
A 30 years old Baluch rug with unique nomadic design. This rug is for sale online in Carpetship .
Availability:

1 in stock
SKU:

DR-470