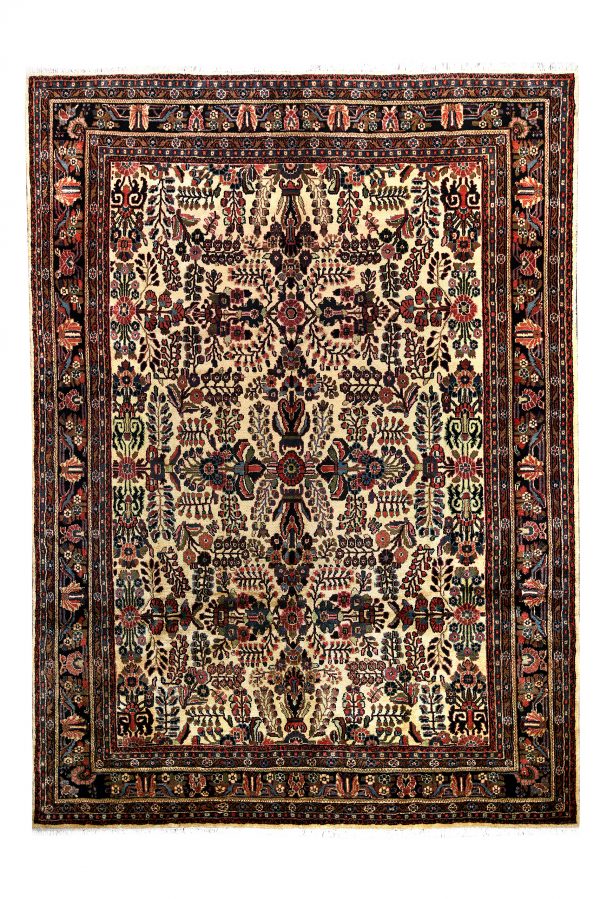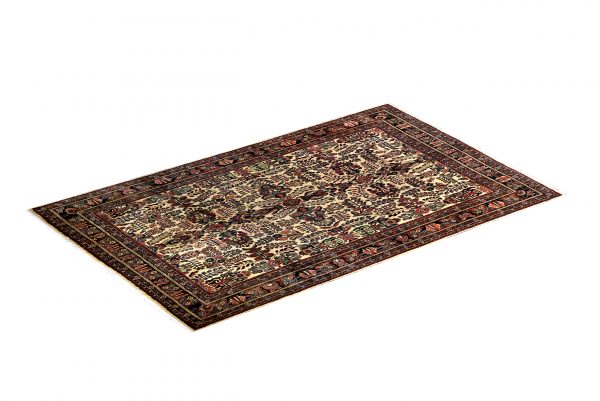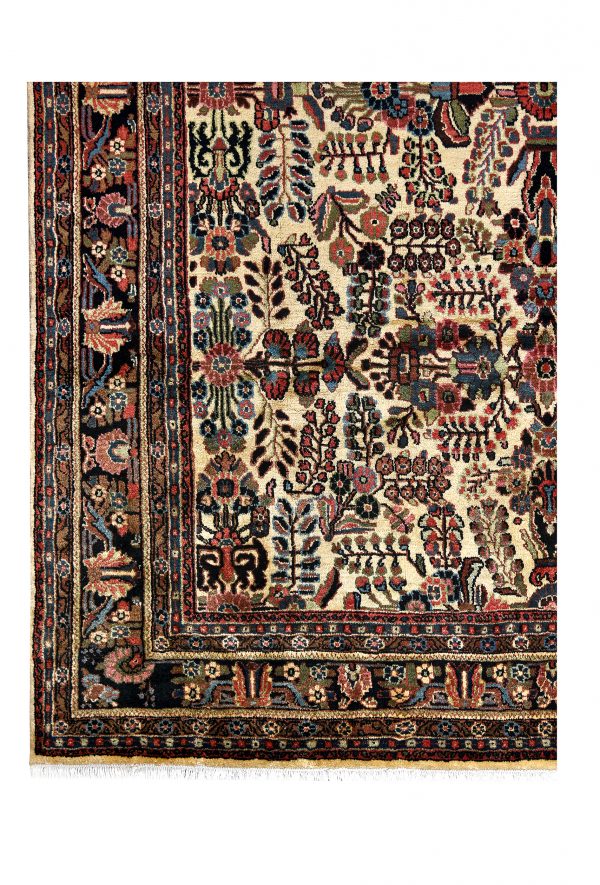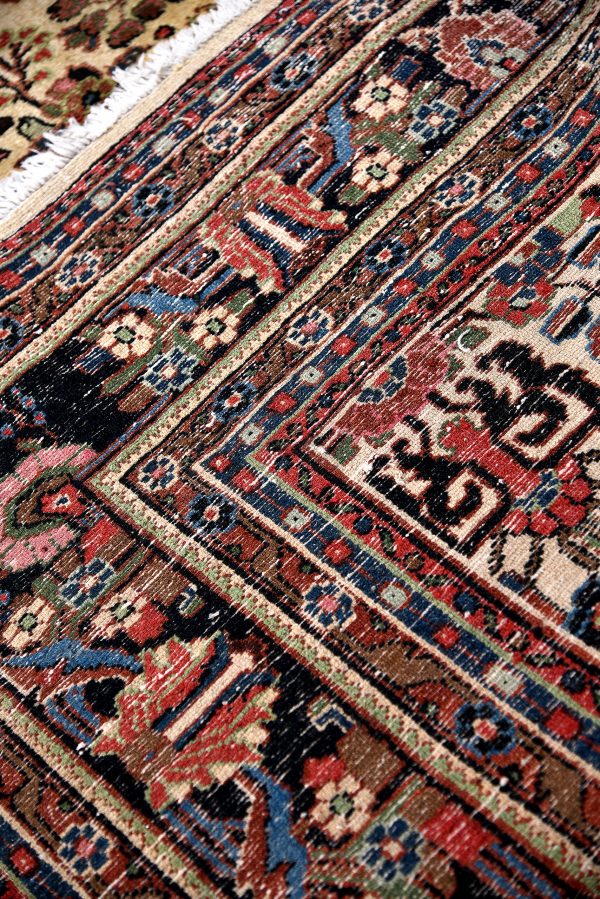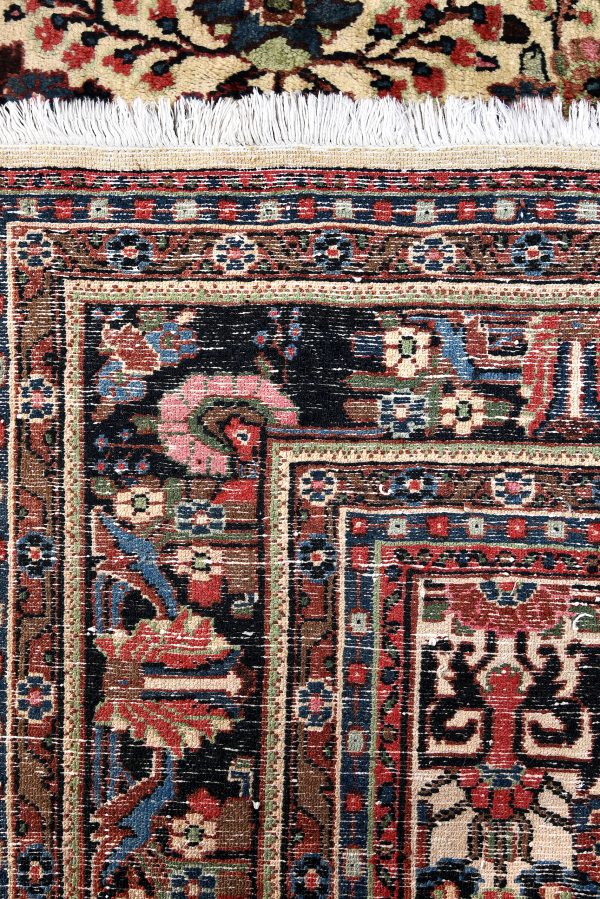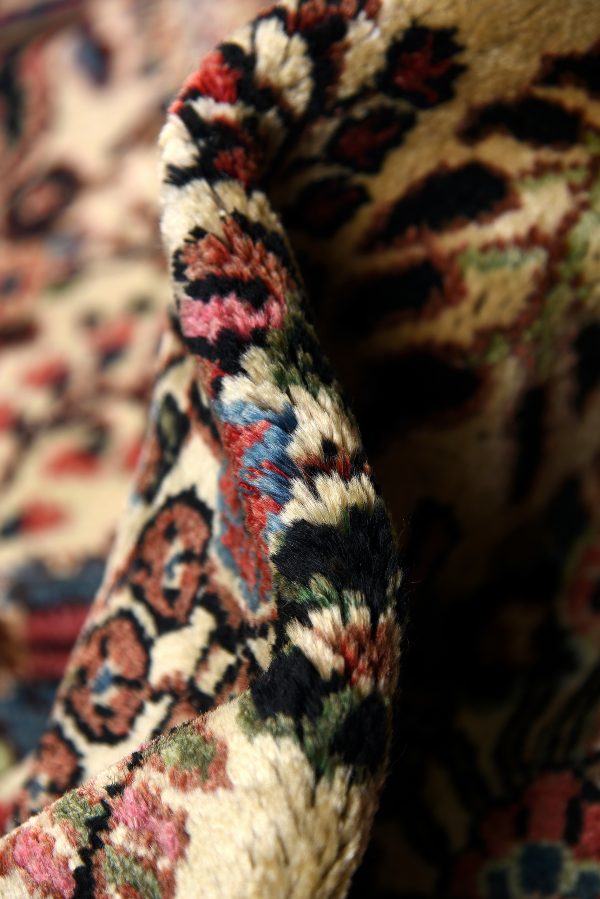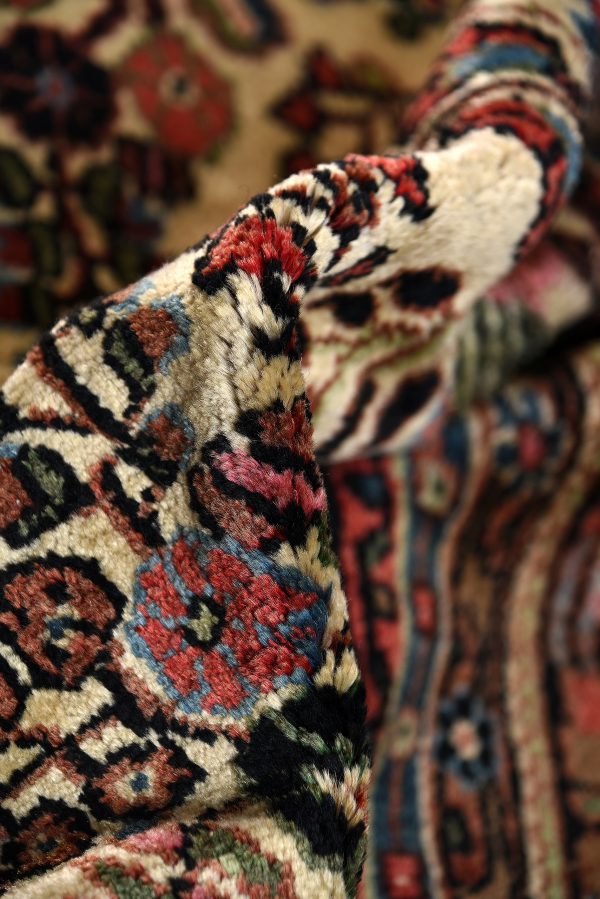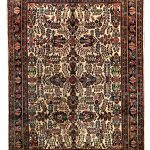 Old Persian Rug, Originated From Mehraban, Global Design ~ 1955
€ 1,888
Estimated Value: € 1,888 ( Make an Offer )
Description
Additional information
We appreciate and respect your interest in culture and art especially in Persian Carpets in advance.

With all respects if you intend to acquire this carpet the minimum estimated value of this carpet is €1,888 . You can acquire this piece of art by filling the form below.

After making an offer we will contact you to provide free consulting about buying this carpet or any other carpet from our collections that will fit your needs and satisfy your sense of art.
Description
Mehraban rugs except the Hamadan area rug are world famous & a type of Persian rug. The tribal rug is symbolic of a garden full of flowers. Used of high quality raw material, stable color & global design. The type has a special splendor & originality that fits the classic style decoration. 
Read more about the Persian Mehraban rug (352cm x 265cm).
Cream Persian rug, global design contain the message:
No chemical colors were used because it is more than 60 years old.

Beautiful colors are dazing, shiny wool & very durable.

Unique design, great value.
Get the original wool, Oriental rug from CarpetShip online shop.