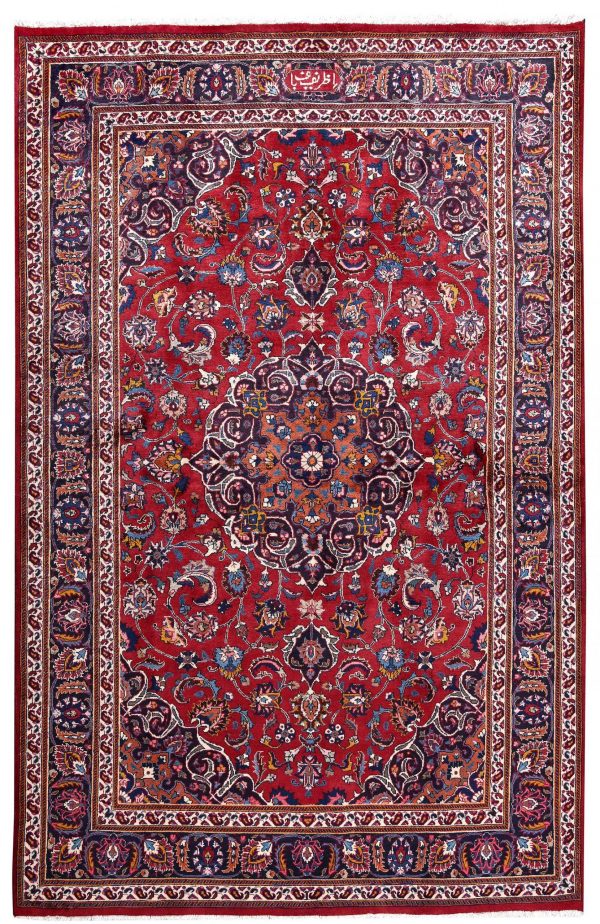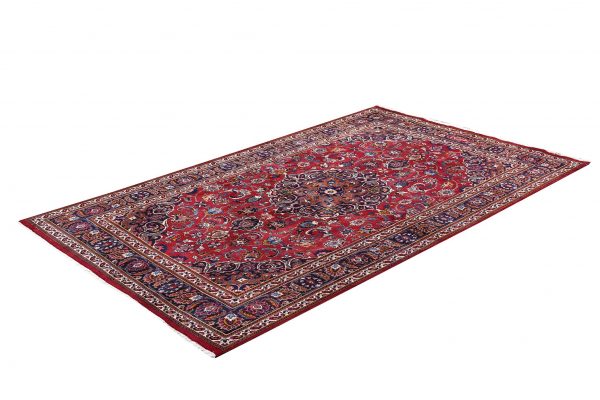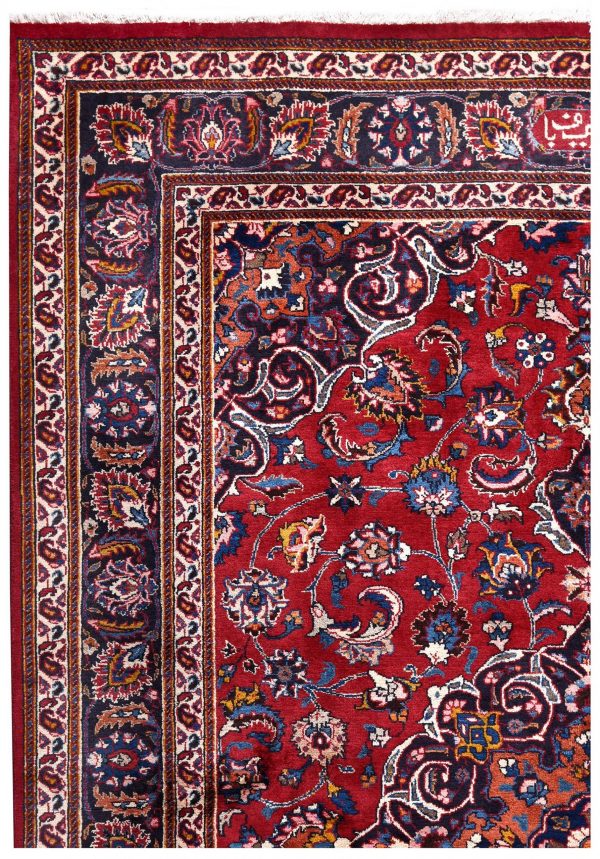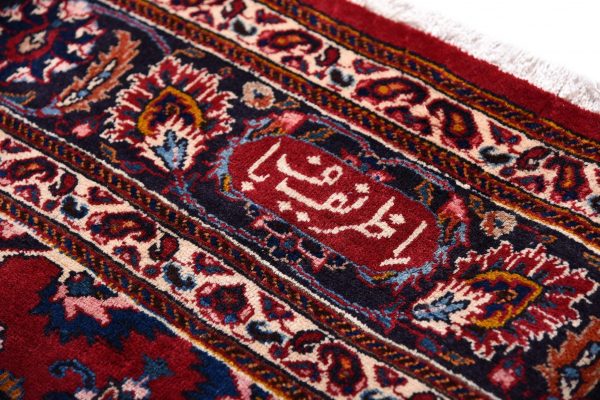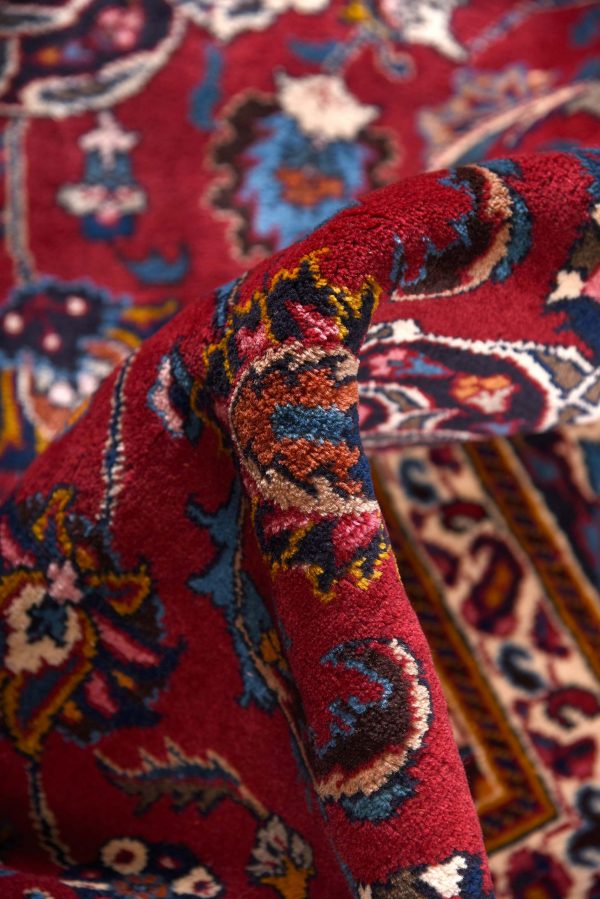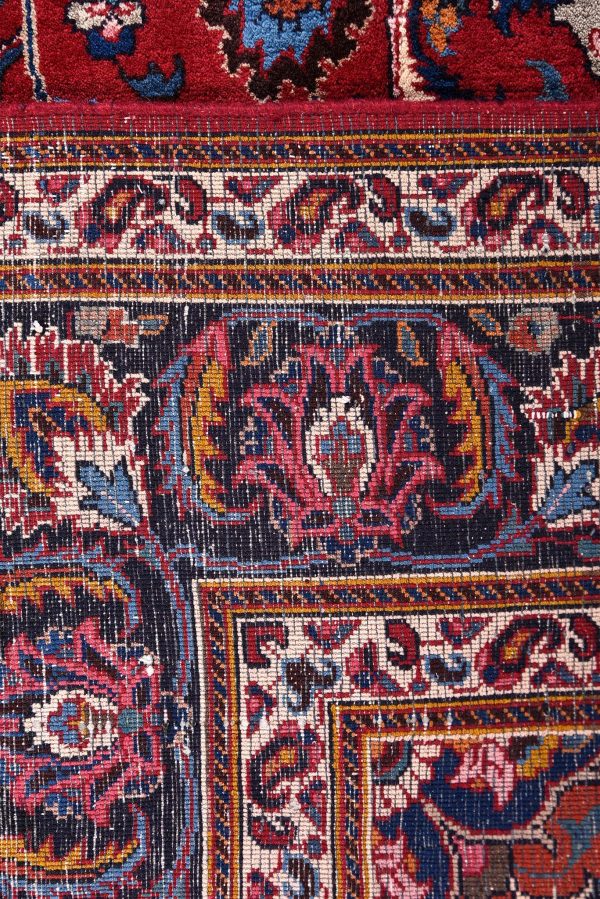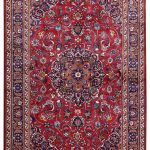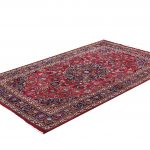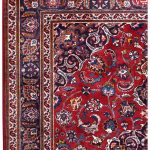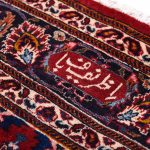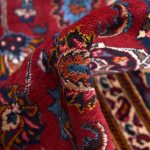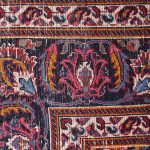 Vintage Persian Rug, Originated from Mashad, Floral Design ~1990
Mashhad's high-quality wool is famous throughout Persian Also, Mashad rug recognized as one of the most beautiful hand-knotted carpets not only in Persian but also all over the world. Mashhad handmade rugs woven with this high-quality wool are elegant, soft, and worthy.
This Carpet Is Already Sold. But, You can still make an offer and we check if the buyer is interested to sell it or if we can find a twin or similar carpet for you.
( Click To Make an Offer )
Description
Additional information
Mashad Rugs
We appreciate and respect your interest in culture and art especially in Persian Carpets in advance.

You can acquire this piece of art by filling the form below.

After making an offer we will contact you to provide free consulting about buying this carpet or any other carpet from our collections that will fit your needs and satisfy your sense of art.
Description
This Mashhad rug is woven with the best soft wool in the old city Mashhad over 30 years ago. This carpet has a length of 295 cm and a width of 194 cm. Besides, the density of this rug is almost 180,000 knots per square meter It has a unique and classic pattern in red background with a central Medallion.
One of the masters in Mashhad is A. Zarif-Baf Mashhad handwoven carpet can be considered as one of the valuable souvenirs of this city. Non- saving in the consumption of raw materials can be considered the most important feature of these vintage mashhad hand-woven carpets.
In addition, the highest quality materials were used in the manufacture and preparation of these types of Vintage Persian rug. The main reason for the durability and durability of these vintage Persian rug were the use of cotton yarn quality, they had the soft and delicate texture and shiny appearance is one of the most important features that the reason why lovers are attracted to vintage Mashhad hand-woven carpets is their attractive and special appearance. Lucky<red> background these vintage Persian carpets have a very beautiful, cheerful and energetic color. Meanwhile they used the color crimson on the borders as  a stylish and decisive color , making the decoration and home furnishing look better. This carpet has a pair (DR-453) with approximate same size and design.
Specialized Washing and Repairing before to Export for customer:
1- First of all, this Persian carpet had specialized washing and removed its impurities completely.
2-Service <Repair> will increase the life of this Vintage Persian rug and restore its beauty and refurbishing the hand made Persian carpet, it is revived and its minor defects is eliminated, to perform these metals so that you have full.
3-Before Packing and Export Final checking without any damage, it looks like Healthy.
No allergenic

Natural color

Made of best quality natural materials like wool and cotton

Unique design
2x3m Handmade Red Mashad Rug for sale DR454. high-density Mashad Persian Rug. Red Mashad carpet, Red Persian carpet for sale online in Carpetship online store with high-quality hand-knotted rug.
Additional information
| | |
| --- | --- |
| Color | Red |
| Size | 294×194 cm |
| Manufacturing | Handmade (Knotted by hand)) |
| Age | Approx 30 years |
| Carpet ID | DR-454 |
| Knot density | |
| Matreial group | |
| Origin | |
| Carpet Pattern | |
| Carpet Pile | |
| Carpet Warp | |
| Similarity | Unique |
| Also known as | |
Availability:

Out of stock
SKU:

DR-454