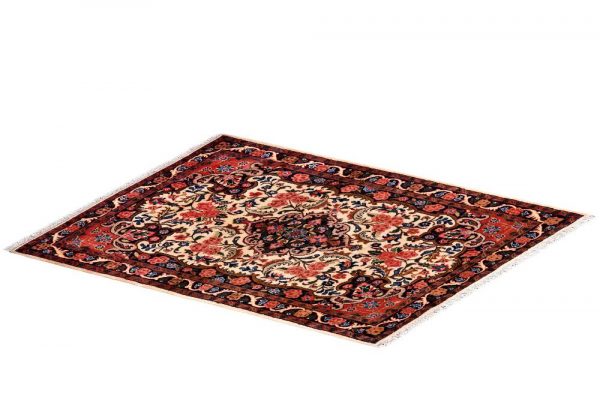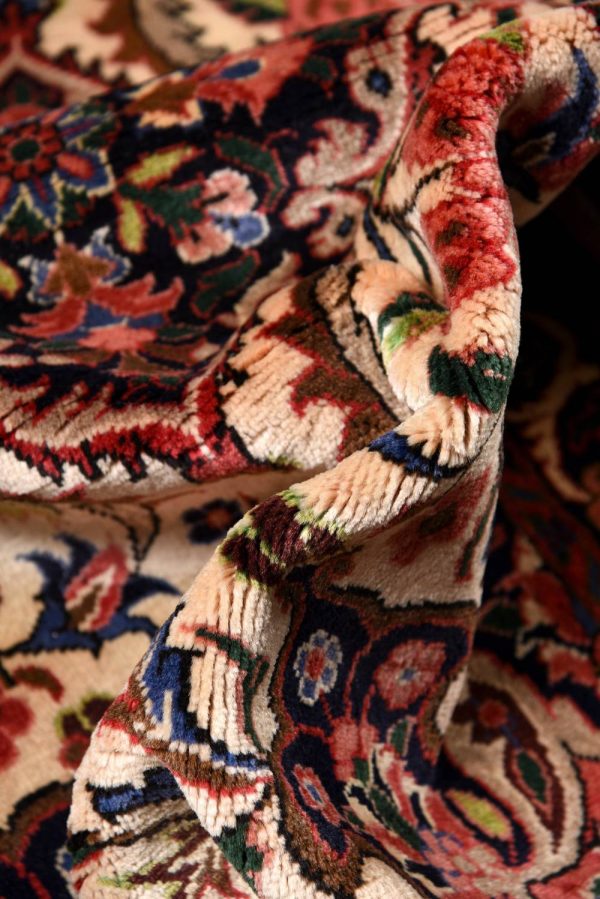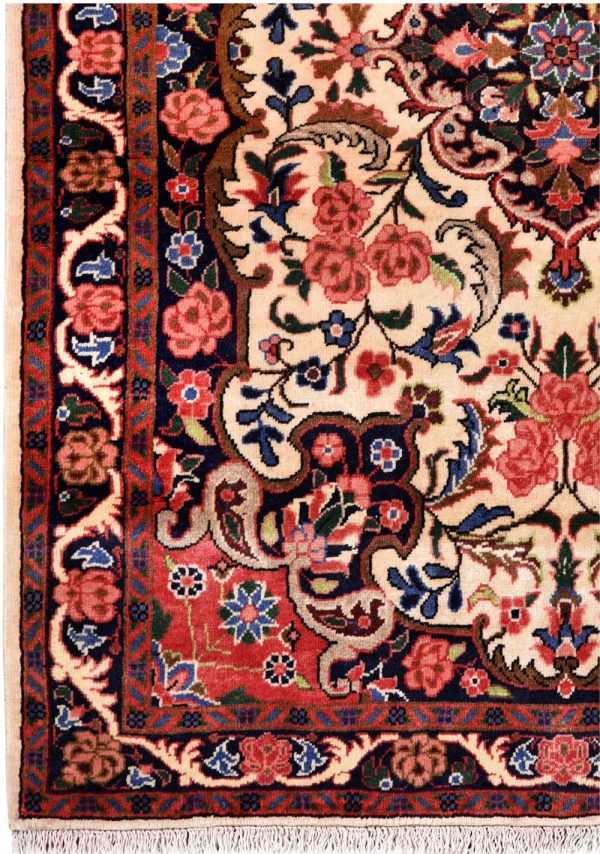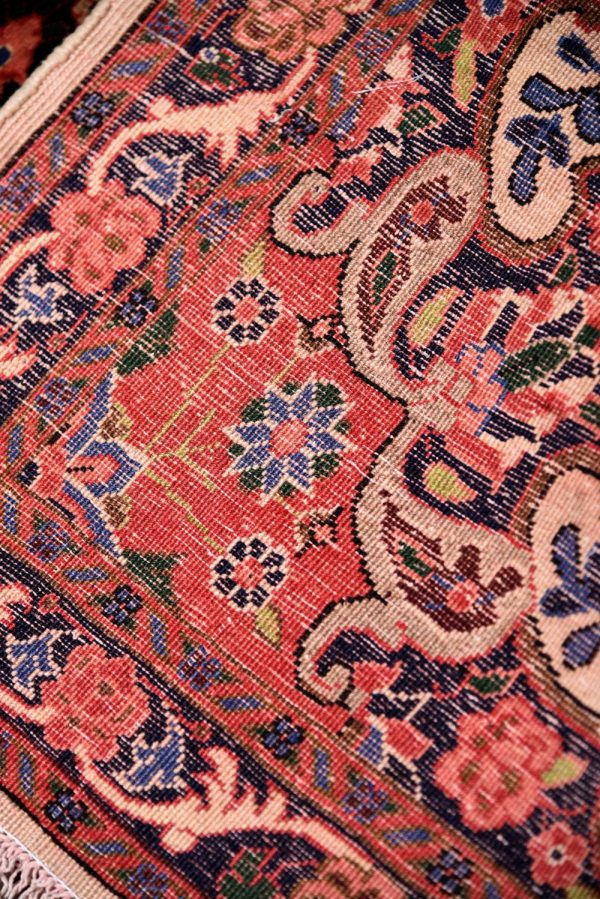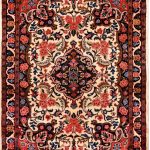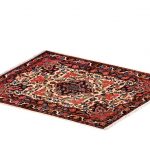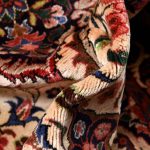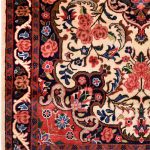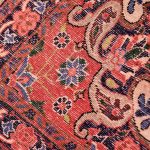 Vintage Persian Rug, Originated from Koliai, Floral Design ~1990
€ 440
This cream carpet with beautiful and unique pattern is woven by nomadic Kurd people. A 30-year-old Persian handmade rug with natural colors and fibers and extremely high durability and reasonable price.
Estimated Value: € 440 ( Make an Offer )
Description
Additional information
We appreciate and respect your interest in culture and art especially in Persian Carpets in advance.

With all respects if you intend to acquire this carpet the minimum estimated value of this carpet is €440 . You can acquire this piece of art by filling the form below.

After making an offer we will contact you to provide free consulting about buying this carpet or any other carpet from our collections that will fit your needs and satisfy your sense of art.
Description
Koliai carpets
Songhor and Koliai carpets are among the most famous Kurdish handmade carpets. Koliai carpet has a history of 400 years and has 32 specific designs and designs. The National Carpet Center of Iran, in cooperation with related international institutions, has registered Koliai carpet with registration number 1023 and with the mark "Songhor and Koliai" as a global brand along with carpets from 13 other regions of Iran.
Songhor and Koliai rugs are often without a design map and are woven based on the weaver's images and inspirations from the surrounding nature. The warp and weft of Koliai carpets is cotton and the pile is wool. Songhor and Koliai rugs are usually woven with asymmetrical and coarse knots and tightly woven.
About This Cream Carpet
This thirty-year-old carpet was woven by the nomads of the Keliai region more than thirty years ago. The length of this beautiful handmade carpet is 146 cm and its width is 105 cm. In this carpet, the cream color has been adapted from the design of Bijar carpets. The floral motifs are very beautiful and large and the border is very attractive and uniquely woven. Cotton warp and weft along with strong woolen knots and high density have increased the durability and longevity of the carpet. The density of this handmade carpet is 250,000 knots per square meter. The colors used in this carpet are very light and natural and plant materials have been used for dyeing wool.
No allergenic

Natural color

Made of best quality natural materials like wool and cotton

Unique design
An authentic Cream carpet woven by Koliai nomads. Order this 30 year old Kurdish carpet with beautiful floral design and large pink flowers now.  This handmade tribal carpet is for sale online in our online store with the cheapest price.
Availability:

1 in stock
SKU:

DR-315