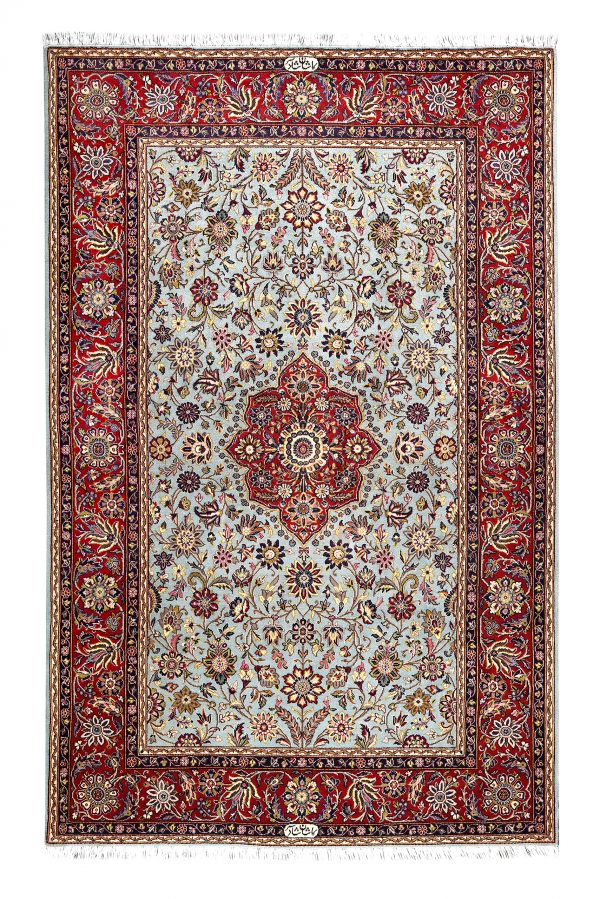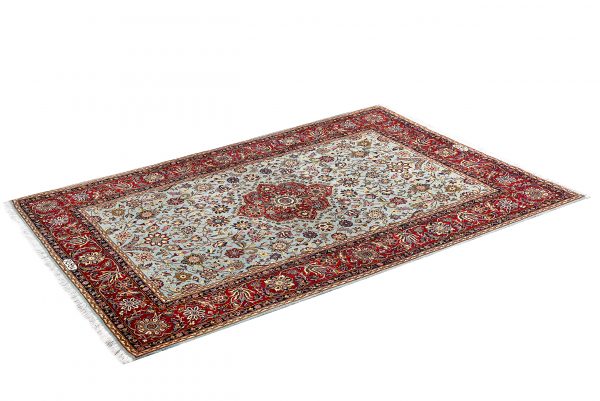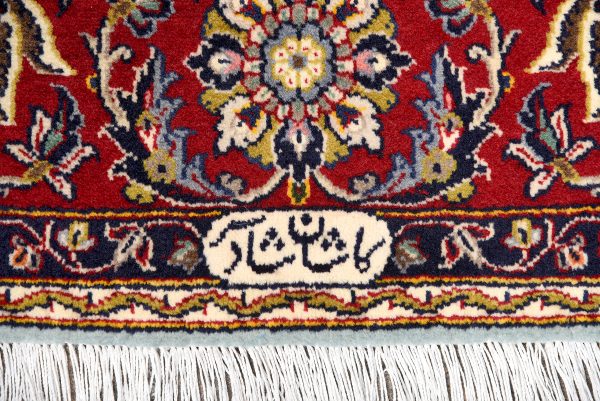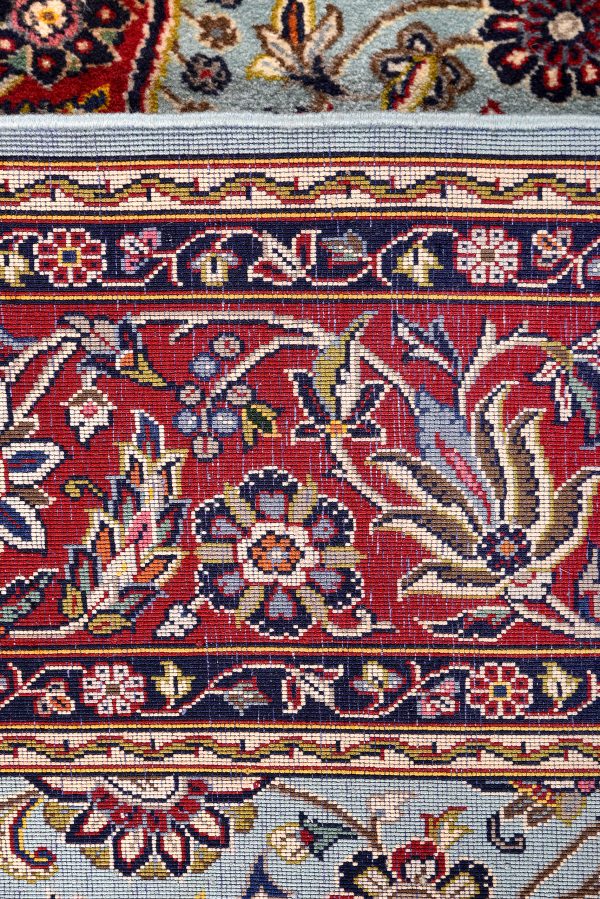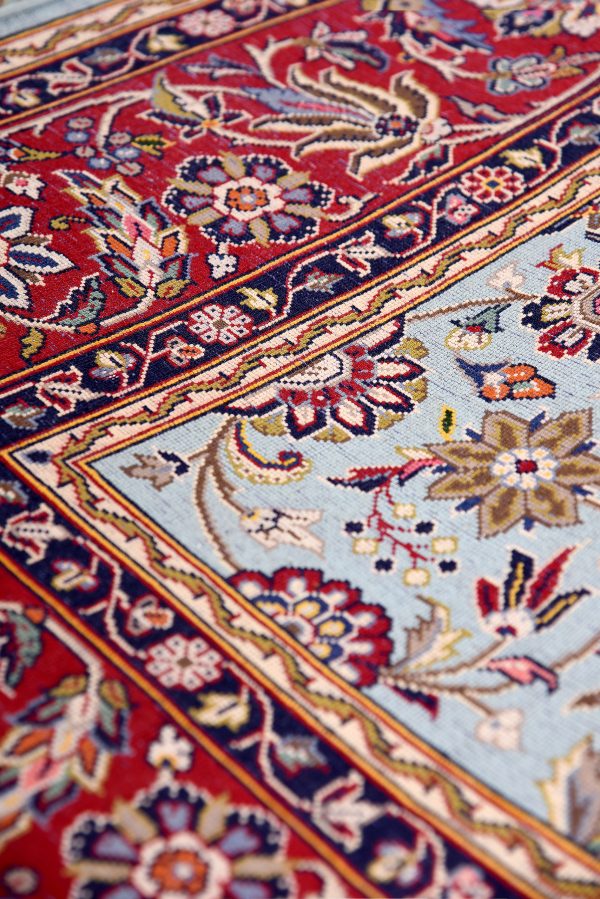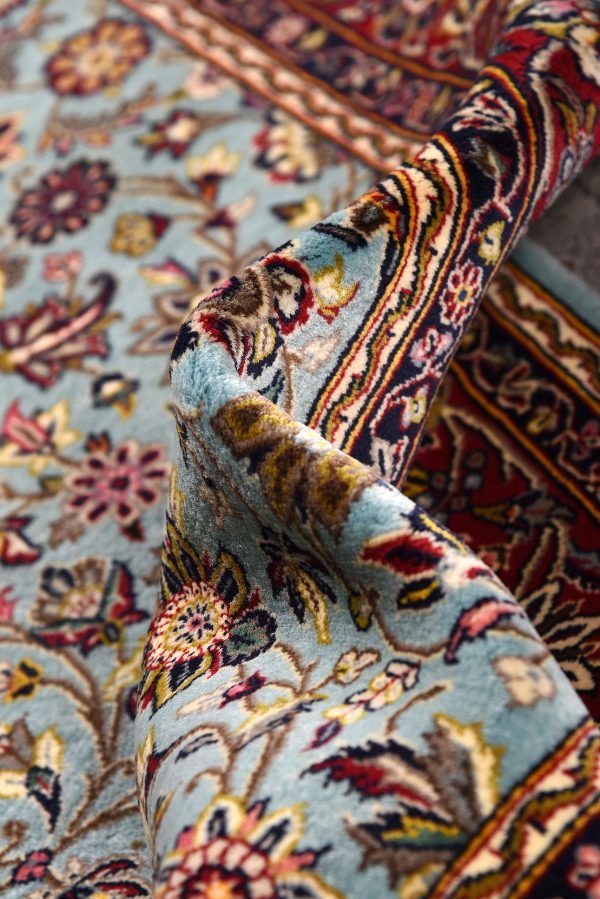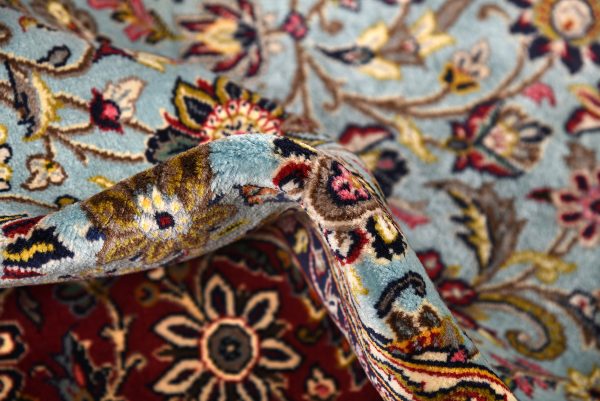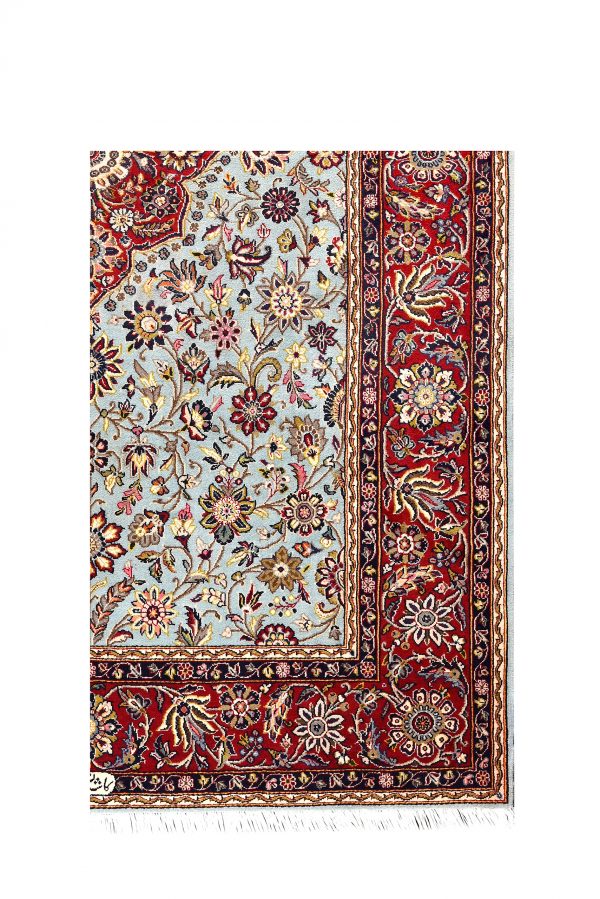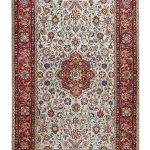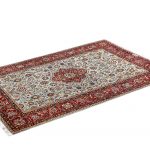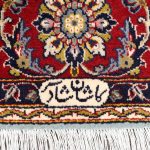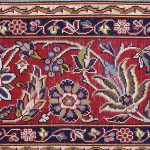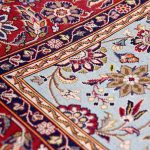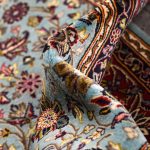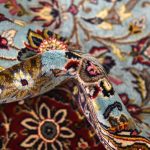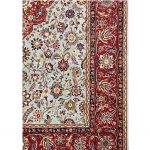 Vintage Persian Rug, Originated From Kashan, Shah Abbasi Design ~ 2000
€ 1,660
Estimated Value: € 1,660 ( Make an Offer )
Description
Additional information
We appreciate and respect your interest in culture and art especially in Persian Carpets in advance.

With all respects if you intend to acquire this carpet the minimum estimated value of this carpet is €1,660 . You can acquire this piece of art by filling the form below.

After making an offer we will contact you to provide free consulting about buying this carpet or any other carpet from our collections that will fit your needs and satisfy your sense of art.
Description
The Kashan rug (Keshan rug) is a type of Persian rug.
This pair of Kashan rugs had a signature & one of the famous brands is named ( shadsar ). Had not created a duplicate design. These are original fluffy ( kork wool ) Persian Kashan rugs.
Learn more about the Kashan rugs ( 223cm x 137cm ) & ( 216cm x 141cm ) .
Light blue Persian Kashan rugs with Shah Abbasi design contain the message:
These Kashan carpets designs are the adaptation  of Isfahan rugs designs & special.

Fluffy (kork wool) Kashan Persian rug

will create a bright effect that retains its beauty, shiny & radiance over time.

It had a very fine texture with a long life. 

Colors are really lovely, it is gorgeous. 

These blue handmade

Persian rugs 

with a gray or beige wall create a stylish arrangement decoration.

Can be used for classic & modern decoration.
Get this fluffy, Oriental rug from CarpetShip online shop.