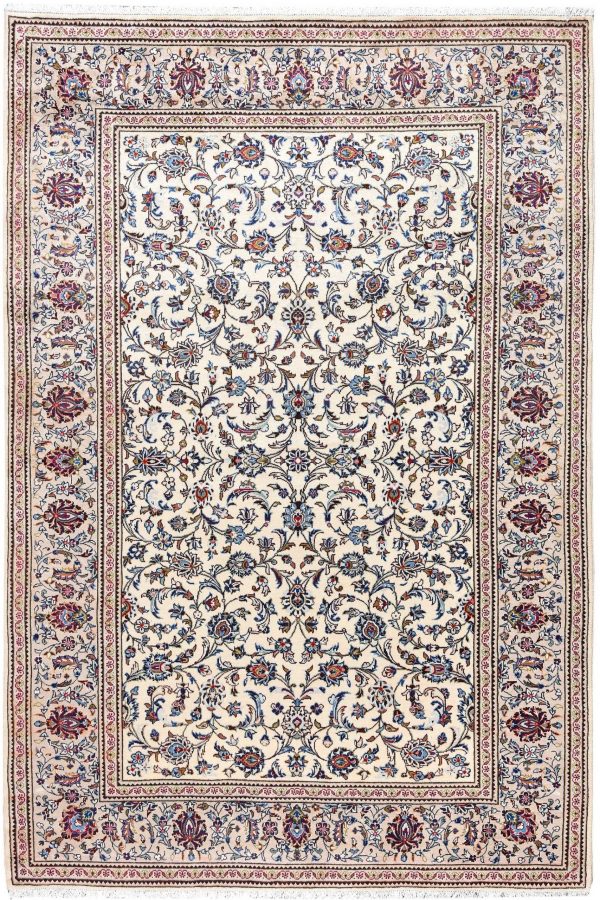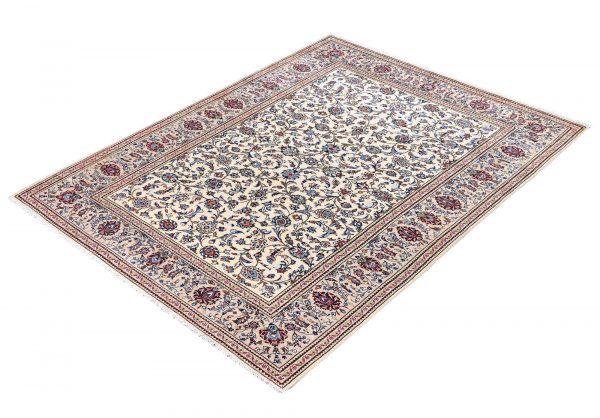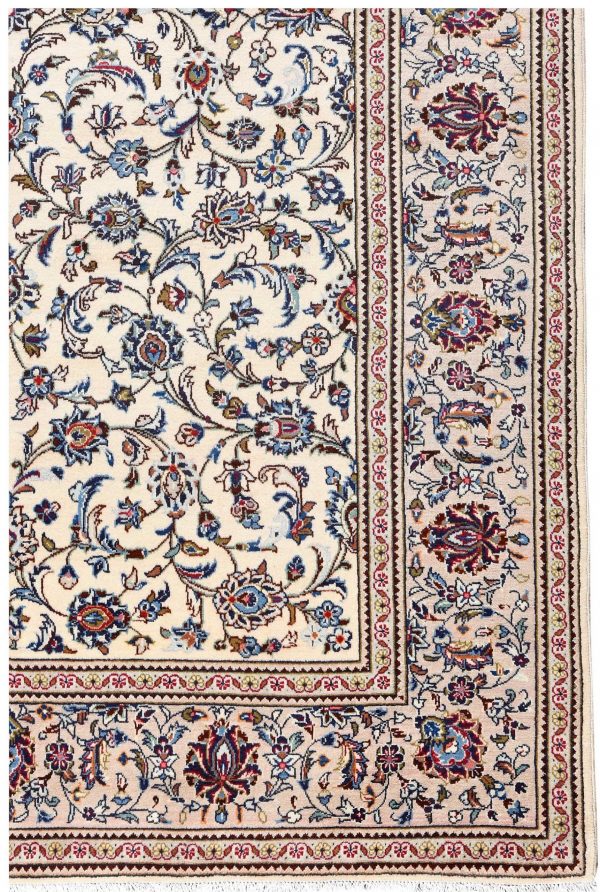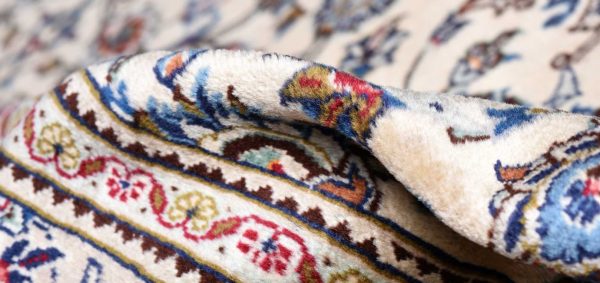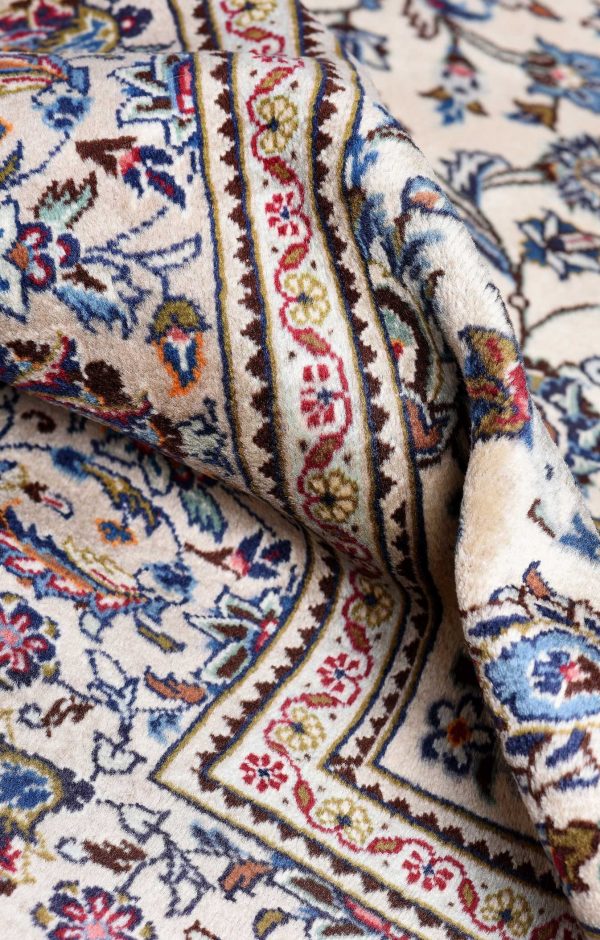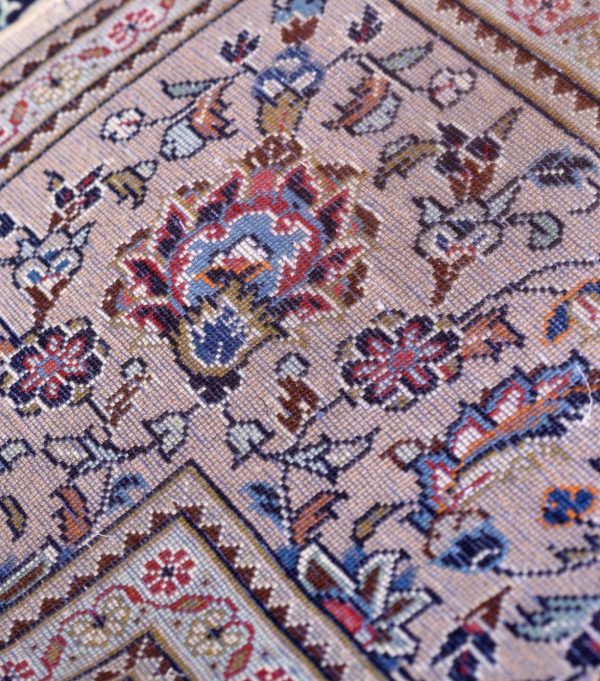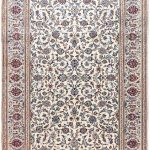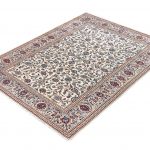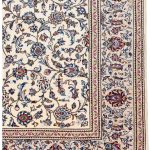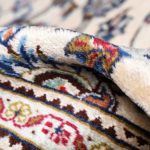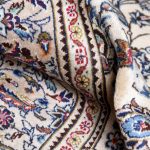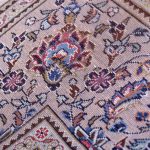 Vintage Persian Rug, Originated from Kashan, All Over Design ~1995
€ 1,169
This Persian rug is a one of a twin bright 2x3m hand-knotted Kashan design rug. It's woven by the hands of Persian carpet weavers over 25 years ago. This is a beautiful handmade Persian carpet to design your bright Nordic stylish room. This Ivory vintage Persian rug calls to mind feelings of calmness and relaxing, peace. So, it's an appropriate option to decorate your bedroom or library.
Estimated Value: € 1,169 ( Make an Offer )
Description
Additional information
Kashan carpets
We appreciate and respect your interest in culture and art especially in Persian Carpets in advance.

With all respects if you intend to acquire this carpet the minimum estimated value of this carpet is €1,169 . You can acquire this piece of art by filling the form below.

After making an offer we will contact you to provide free consulting about buying this carpet or any other carpet from our collections that will fit your needs and satisfy your sense of art.
Description
A Kashan Persian carpet which the women artists living in Ardakan town have knotted by hand over 25 years ago. This is a bright Persian rug which the weavers have dyed it with natural dyes. The main background colors of the second hand Persian rug is ivory and beige. This vintage Persian rug has a twin(DR-360) that make it possible to use in larger rooms or matched rooms.
The size of this carpet is 198×300 cm. The density of this exquisite Persian carpet is 180.000 knots/square meters. For durability and strength, the warp and woof are made of cotton. Also, this Persian rug value calculator has a medium and soft woolen pile that makes it very comfortable.
Persian rugs overall flower design for sale are one of the most beautiful and popular designs of Persian carpets and Kashan rugs design. Carpet designers of the central medallion <Toranj> period removed the Persian rug from the map and came up with a new Persian pattern that is now called carpet design. The new plan was based on using scattered flowers instead of focusing on bergamot. One of the features of this Persian carpets overall design is the decentralization of the center of the Persian carpet. It has no central role, so it can be coordinated with different decorations. Another feature of the Persian pattern can be pointed out to make the space bigger, which is also due to the lack of elasticity therefore, this vintage Persian rugs model are suitable for small houses that make the home bigger due to the scattering of flowers, especially when using cream rugs or light colors same as as this quality Persian rugs. These features are especially useful in modern design
Specialized Washing and Repairing before to Export for customer:
 1- First of all, this Persian carpet had specialized washing and removed its impurities completely.
2-Service <Repair> will increase the life of this Vintage rug and restore its beauty and refurbishing the hand made Persian carpet, it is revived and its minor defects is eliminated, to perform these metals so that you have full.
3-Before Packing and Export Final checking without any damage, it looks like Healthy.
No allergenic

Natural color

Made of best soft wool

Heigh density and elegance

Authentic and Original
Ivory Kashan rug, Beige Kashan carpet, Beige Persian carpet for sale online in Carpetship online store with high quality hand-knotted rug.
Additional information
| | |
| --- | --- |
| Color | Beige, Ivory |
| Size | 198×300 cm |
| Manufacturing | Handmade (Knotted by hand)) |
| Age | Approx 25 years |
| Carpet ID | DR-373 |
| Knot density | |
| Matreial group | |
| Origin | |
| Carpet Pattern | |
| Carpet Pile | |
| Carpet Warp | |
| Similarity | Twin |
| Also known as | |
Availability:

1 in stock
SKU:

DR-373