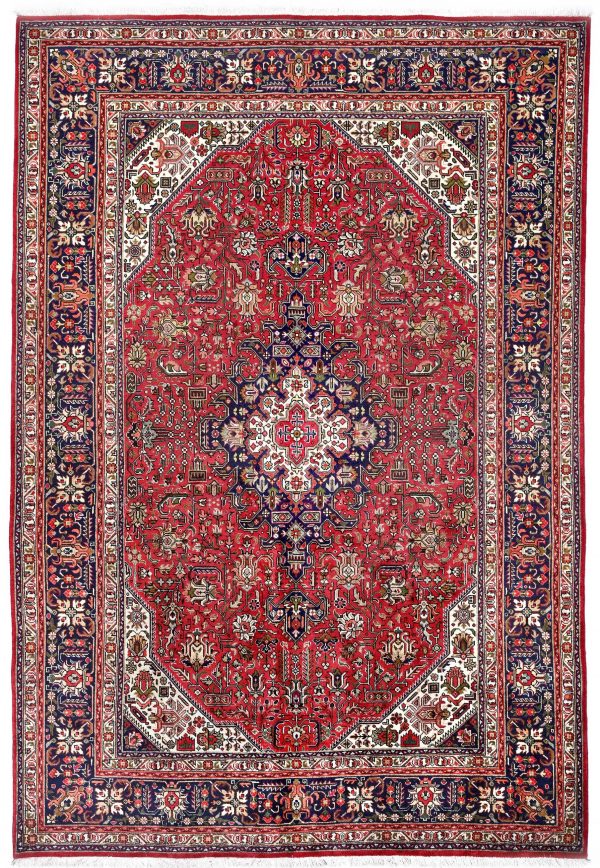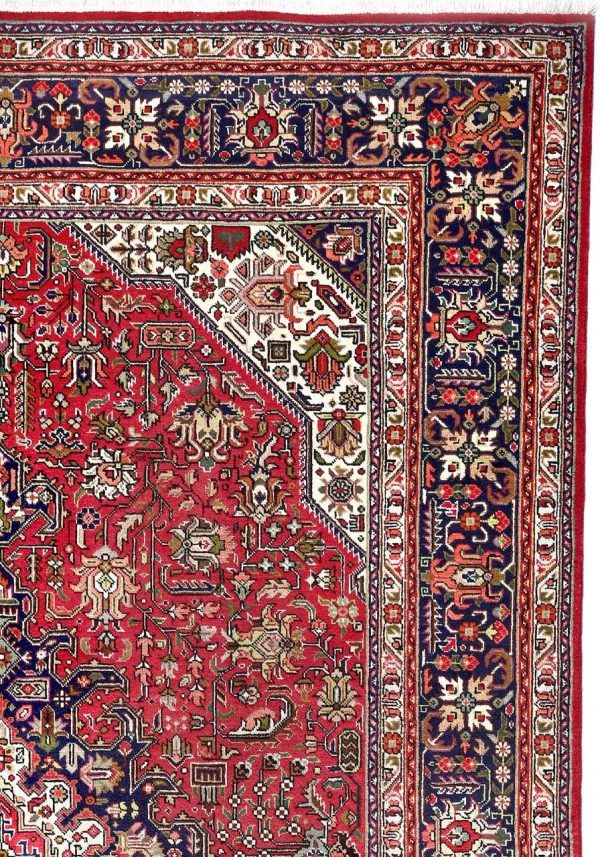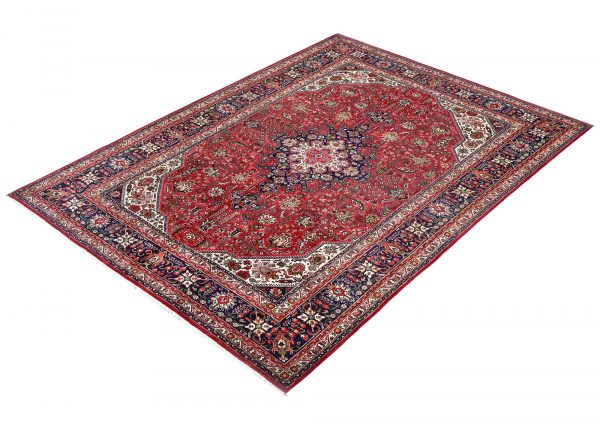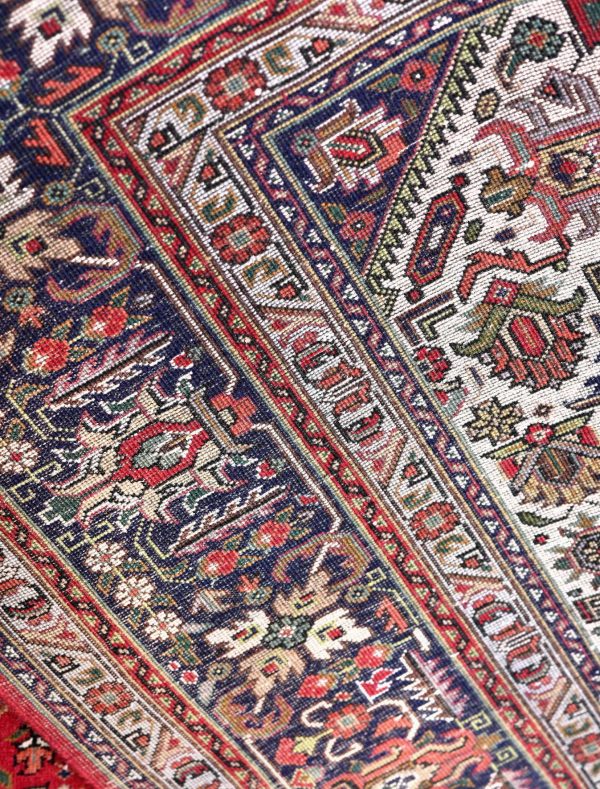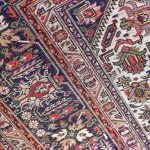 Red Tabriz Rug – Persian carpet for sale – 2x3m DR424
€ 2,000
This rug is one of a twin 2x3m Tabriz hand-knotted rugs woven by the hands of artist women during months. You can buy one or both pairs. It is a fantastic carpet to design your living room. This carpet will raise your room's energy level and make it beautiful and refreshing. Everybody will admire you and your respect for art.
Description
Persian Tabriz carpets
Description
This rug is a Persian carpet which the Tabrizi women artists have knotted it in Tabriz about 20 years ago. The main color of this rug is red carmine, which is a dark red color and they dyed it with natural dyes. This rug has a twin, which makes it possible to use it in bigger rooms or matched rooms.
The pattern is a combination of geometric shapes and tree design called Shakhe Shekasteh (Broken Tree Branch). Its density is 160,000 knots/square meters and its warp and woof are from cotton, which makes it very durable and strong. The wool used in the carpet is made of Tabriz.
No allergenic natural colors

Natural color

Made of best quality Tabriz wool

Heigh density of knots
Red Tabriz rug, Red Tabriz carpet, Red Persian carpet for sale online in Carpetship online store with the cheapest price and high quality hand-knoted rug.
Additional information
| | |
| --- | --- |
| Color | Red |
| Size | 203×306 |
| Manufacturing | Handmade carpet (Knoted by hand) |
| Age | Approx 20 years |
| Carpet ID | D-R 424 |
| Knot density | |
| Matreial group | |
| Origin | |
| Carpet Pattern | |
| Carpet Pile | |
| Carpet Warp | |
| Similarity | Twin |
| Also known as | |
The super finest textures and most colorful Persian carpets are woven in Tabriz.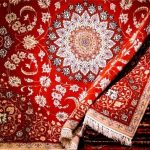 Tabriz carpet or Tabriz rug is a type of Persian carpet. Tabriz, a big city in northwestern Iran, was a historic center of carpet production and is a region well known for its carpets. After the mid-nineteenth century, Tabriz relaunched carpet production and has become a production center for export to all over the world.
Tabriz carpet pattern usually is consist of flower decoration, often with a central medallion. The motifs include flowering trees, shrubs, and large leaves. There are also specimens with animals and plant motifs. In Tabriz carpets, generally, there are three bands at the edge, adorned with the motifs of the field.