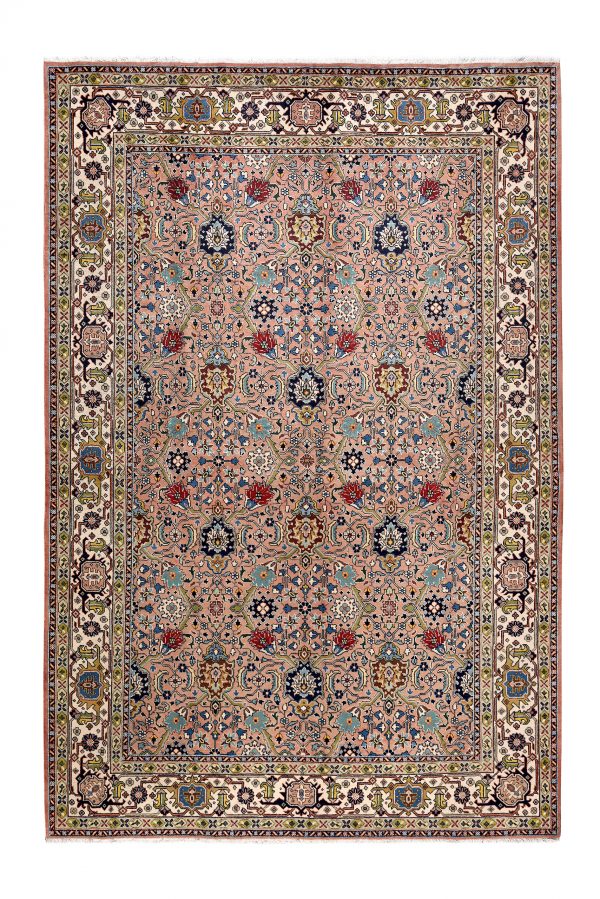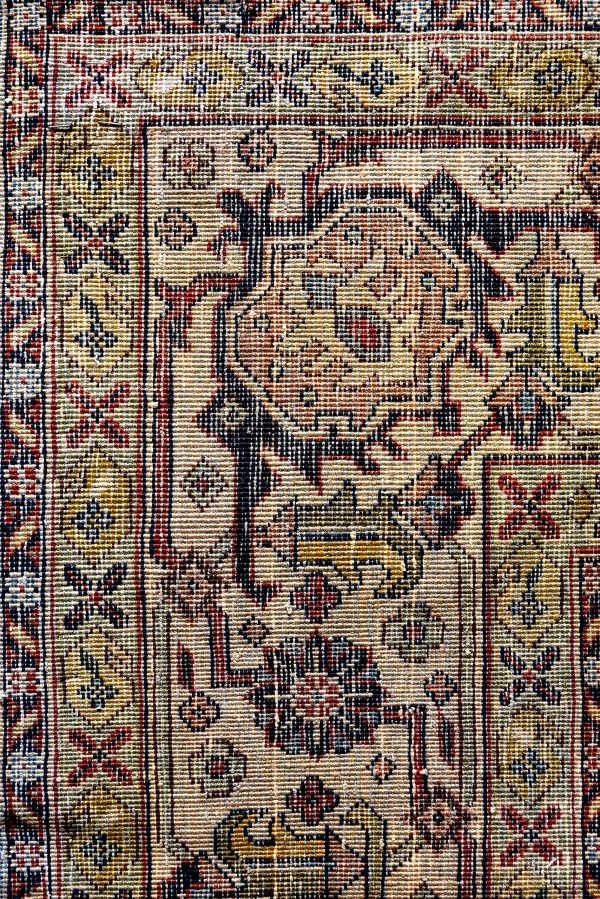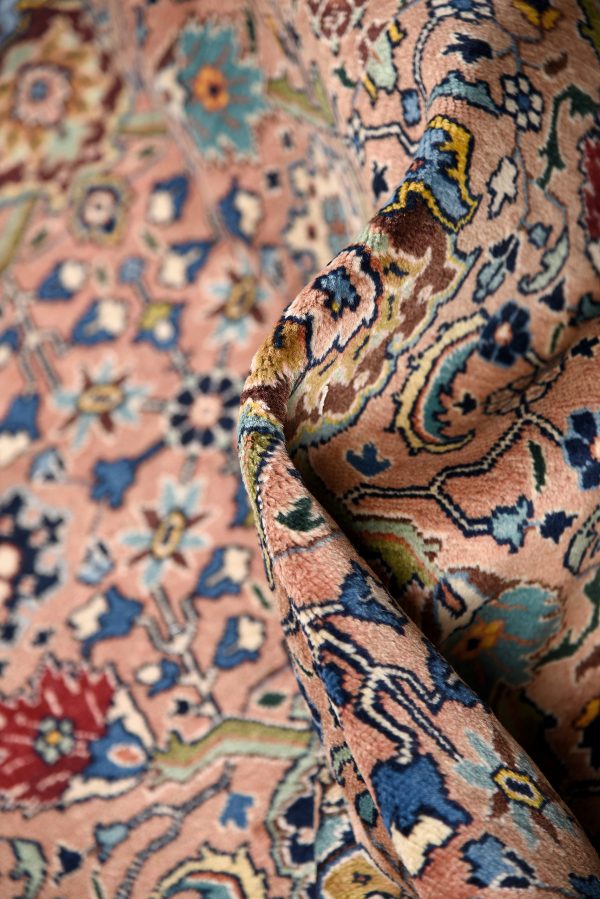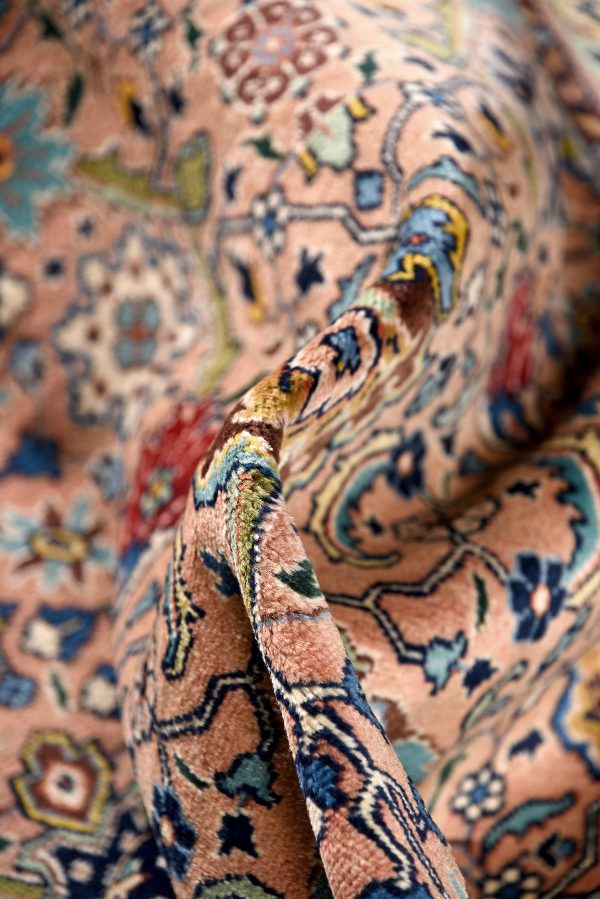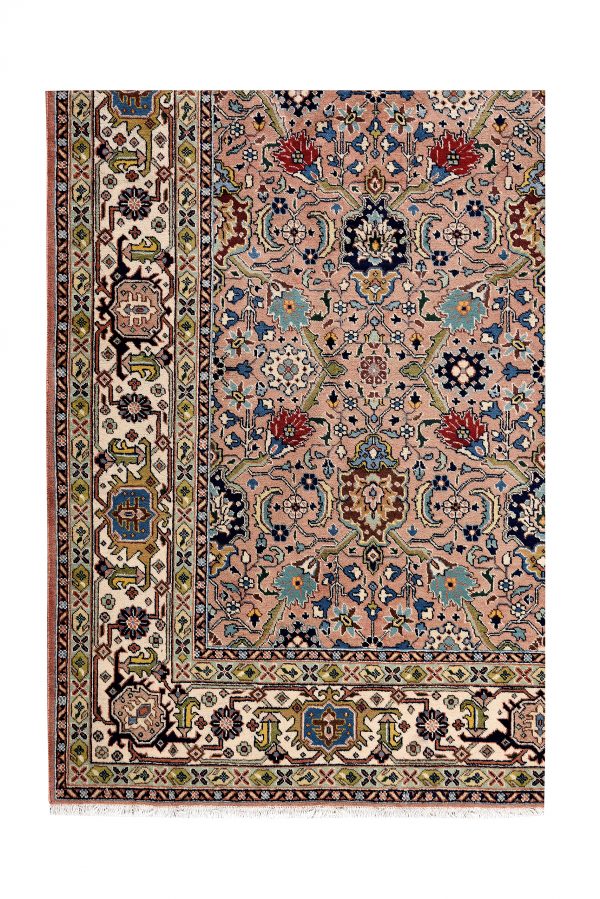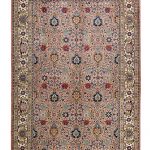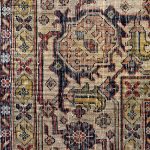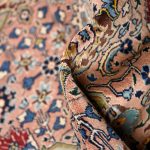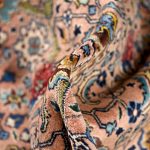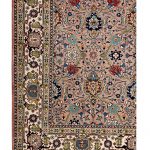 Rare Antique Tabriz Rug, Originated From Tabriz Region, Obligatory Design ~ 1940
€ 4,850
Estimated Value: € 4,850 ( Make an Offer )
Description
Additional information
We appreciate and respect your interest in culture and art especially in Persian Carpets in advance.

With all respects if you intend to acquire this carpet the minimum estimated value of this carpet is €4,850 . You can acquire this piece of art by filling the form below.

After making an offer we will contact you to provide free consulting about buying this carpet or any other carpet from our collections that will fit your needs and satisfy your sense of art.
Description
80 YEARS OLD Tabriz ( KHOYEE)  Wool For a Persian rug*antique*– APPROX  300×200(cm) 6×9(FT). This quality vintage and antique rug is from KHOYEE <West Azerbaijan> is a symbol of the culture and history of this town ,which has painted by the noble mother of nature in the fabric of this Antique Persian  Rug .Used natural and plant colors with traditional dying and high quality wool in this type of Antique Rug is used by local sheep for weaving, used geometric lines and broken horizontal and vertical lines when a small part of the design is repeated in the text of the carpet in the long It udinal  and transverse direction and are connected to each other by clamps, it is called<layout>.
One reason that made old this unique handmade Persian rug can be very valuable is their longevity. This high quality hand made oriental rug  has certain Characteristics. It is durable and thick. The brightness and flexibility of the villi can be a sign of its authenticity Meanwhile Antique Persian Rug  must be at least eighty years old and it is one of the most Valuable Antiques in the World. In more than 3/4 Centuries, the Smart creative artist has created a work Art that shows admiration  and high understanding in creating a unique Art work and its decorativeness at that time is admirable.  Peach color is special and lovely color that work wonders in home decoration. This Gorgeous top quality old and antique rug has a good effect on having a positive outlook on Life, it give you a warmer atmosphere special if you live in cold areas. It makes a dreamy and Journalistic imagine even this antique carpet,  because color is widely used in both modern and traditional hand-woven carpets and makes such a place happier and softer. This Unique Antique Rug is the lenght is 300 cm  and 201 cm width with about 250000 density.
Specialized Washing and Repairing before to Export for customer:
1- First of all, this Persian carpet had specialized washing and removed its impurities completely.
2-Service <Repair> will increase the life of this Antique Persian Carpet and restore its beauty and refurbishing the hand made Tabriz carpet, it is revived and its minor defects is eliminated, to perform these metals so that you have full.
3-Before Packing and Export Final checking without any damage, it looks like Healthy.