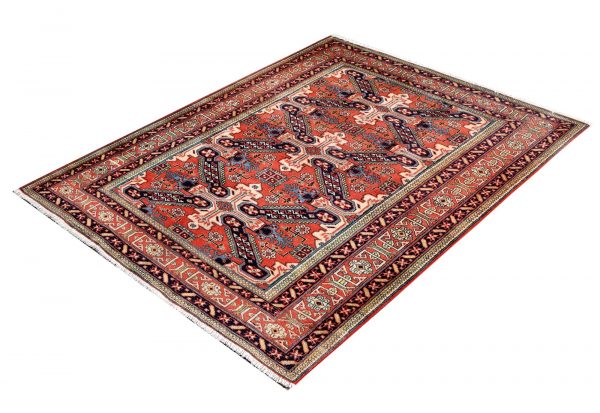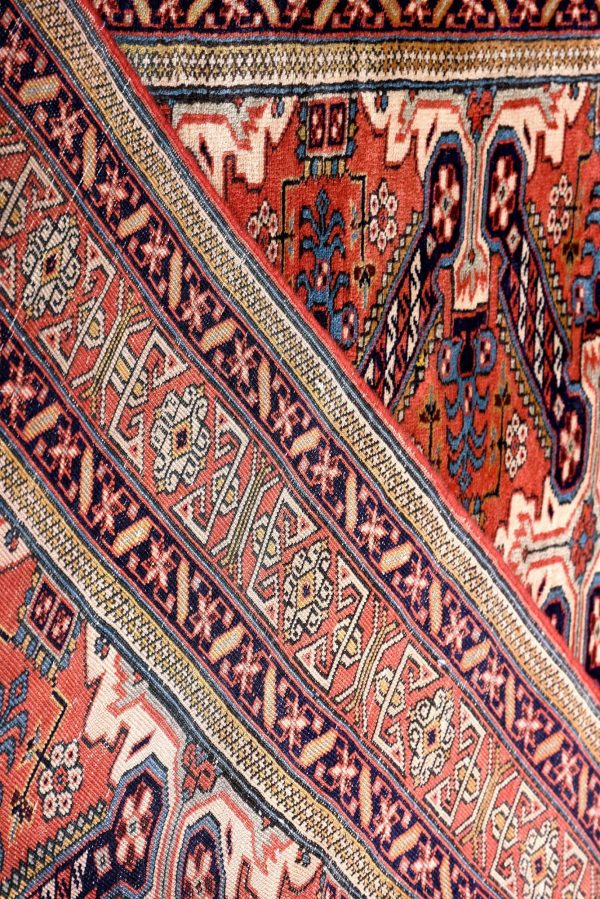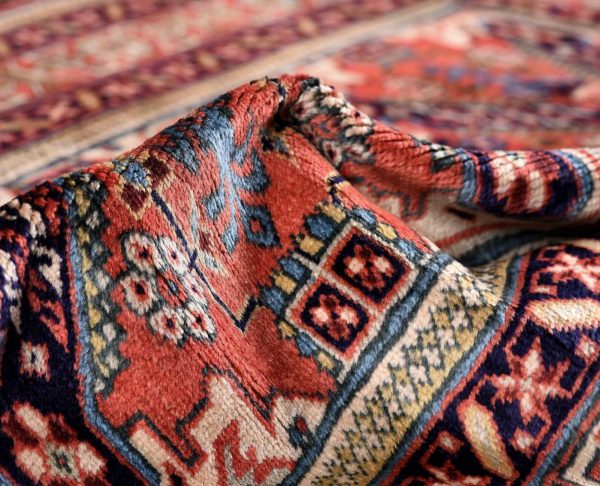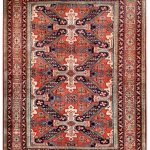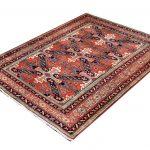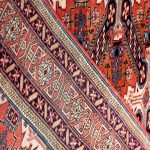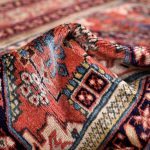 Antique Persian Rug, Originated from Ardabil, Geometric Design ~1960
Persian Rugs can turn the floor into a major element of space. Also, carpet orientation designs can affect the appearance of the floor by making it look smaller or larger. A Persian Rug in the interior layout can be used as an organizing element, floor covering, and focal point (decorative element). Rugs patterns can be useful in arranging the design of accessories, furniture, decoration, etc. in order to have a house with magnificent design, the first things to consider is the congruence of the persian rug with furniture and other decorative elements used in the surrounding.
This Carpet Is Already Sold. But, You can still make an offer and we check if the buyer is interested to sell it or if we can find a twin or similar carpet for you.
( Click To Make an Offer )
Description
Additional information
Kashan carpets
We appreciate and respect your interest in culture and art especially in Persian Carpets in advance.

You can acquire this piece of art by filling the form below.

After making an offer we will contact you to provide free consulting about buying this carpet or any other carpet from our collections that will fit your needs and satisfy your sense of art.
Description
This 60-year-old handmade carpet has been knotted by the hands of professional knitters in Ardabil. Its pile has made out of natural wool.  There is 200,000-knot density per square meter that has been knotted in this gorgeous top quality old  handmade rug. The size of this carpet is the 185-centimeter length and 140 centimeters wide.  this Quality vintage rug would be an excellent choice for both classic and modern style houses as it matches everything easily. The * Tusbagha * The design is also one of the adaptations of Caucasus, This vintage Persian rug that is woven between tribes and Nomads, especially among the tribes and nomads of Ardabil <northern western> Persia. Not only the weaving stage but also all the production stages of this vintage Persian rug, including spinning and dyeing, were done by artistic women that it is inspired by Caucasian patterns such as Shirvan, Qarabagh and Ganjeh, later these old vintage rugs became popular and pleasant product of collectors. This design is executed individually and instead of bergamot inside the rug, it consists of the head and half of the tortoise's body, which are symmetrical in the middle of the design.The structure-of cotton yarn is used for warp and weft, Lint:high quality and shiny wool and Quality: Old examples of unique, durable and valuable nomadic rugs that are of above average quality.
This warm orange shade is motivating, uplifting and energizing, do not forget that in additional to the quality of raw materials, texture and beauty and elegance of the carpet design color is also the most important factor that you should pay attention to when buying and choosing a handmade Persian carpet, color is very influential in the feeling of people at home. so the key to using any color is to know how each color combination affects the space
Specialized Washing and Repairing before to Export for customer:
1- First of all, this Persian carpet had specialized washing and removed its impurities completely.
2-Service <Repair> will increase the life of this old  Persian rug and restore its beauty and refurbishing the hand made Persian carpet, it is revived and its minor defects is eliminated, to perform these metals so that you have full.
3-Before Packing and Export Final checking without any damage, it looks like Healthy.
.
No allergenic

Natural color

Made of best soft wool

Heigh density and elegance

Authentic and Original
Ivory Ardabil rug, Beige Ardabil rug, Beige Persian carpet for sale online in Carpetship online store with high quality hand-knotted rug.
Additional information
| | |
| --- | --- |
| Color | Orange, Rose |
| Size | 140x185cm |
| Manufacturing | Handmade (Knotted by hand)) |
| Age | Approx 60 years |
| Carpet ID | DR-429 |
| Knot density | |
| Matreial group | |
| Origin | |
| Carpet Pattern | |
| Carpet Pile | |
| Carpet Warp | |
| Similarity | Unique |
| Also known as | |
Availability:

Out of stock
SKU:

DR-429