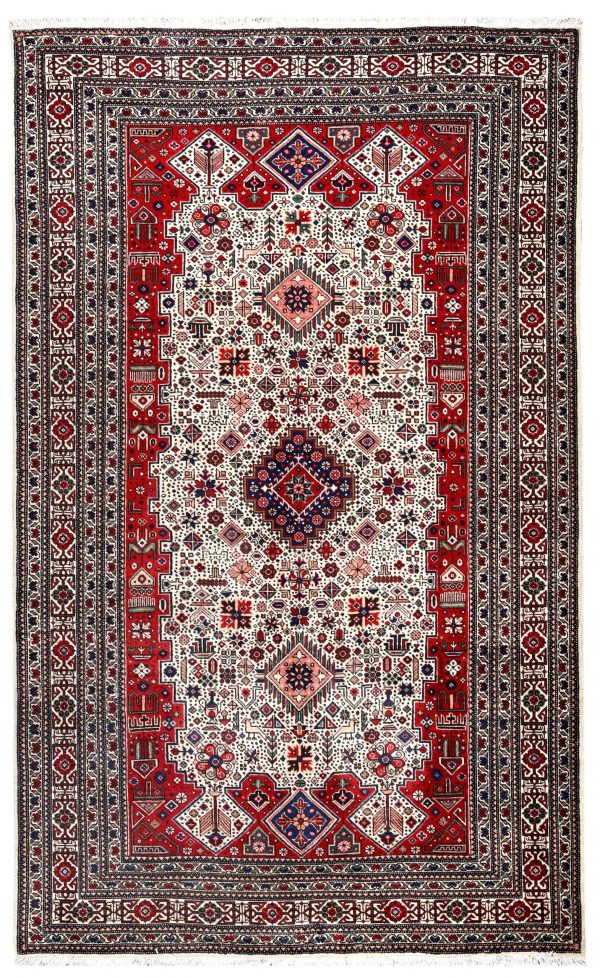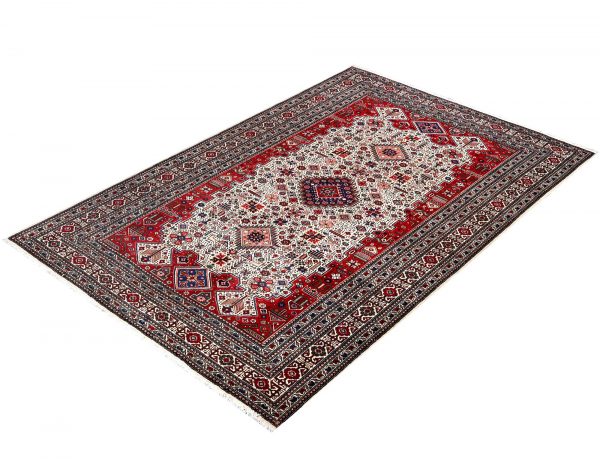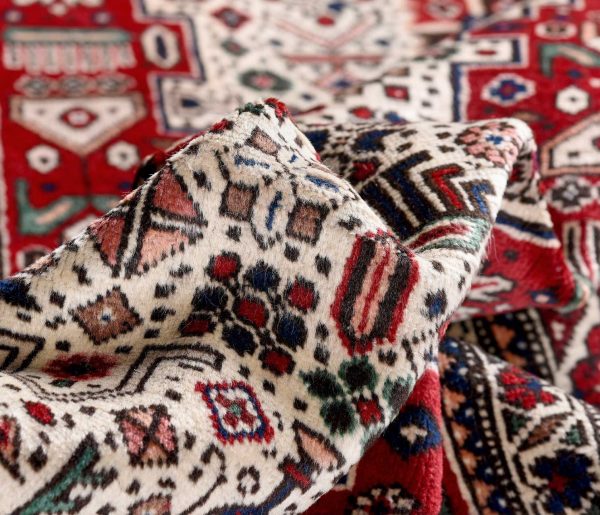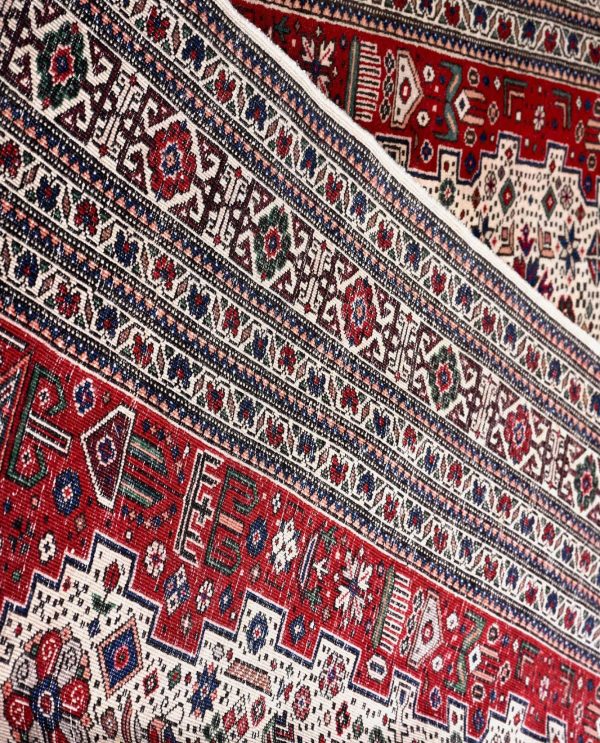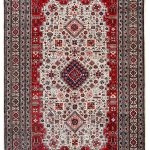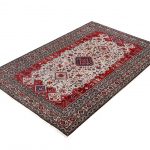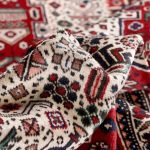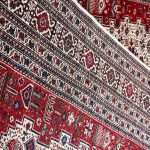 Antique Persian Rug, Originated from Ardabil, Geometric Design ~1960
€ 1,390
Estimated Value: € 1,390 ( Make an Offer )
Description
Additional information
We appreciate and respect your interest in culture and art especially in Persian Carpets in advance.

With all respects if you intend to acquire this carpet the minimum estimated value of this carpet is €1,390 . You can acquire this piece of art by filling the form below.

After making an offer we will contact you to provide free consulting about buying this carpet or any other carpet from our collections that will fit your needs and satisfy your sense of art.
Description
This Luxury Persian handmade Rug is approximately 60 years old and It is an antique masterpiece. The pile of the carpet is made out of natural wool, along with its warp and weft that is made out of natural cotton. The warp and weft of this carpet have been knotted to each other very tightly to make a super durable rug. Also, the colors of this rug have been made out of natural and organic materials and this carpet is a non-allergic rug.There is 250,000-knots density per square meter that has been knotted in this magnificent Persian rug. This carpet is available in the 282-centimeter length and 173 centimeters wide. This Antique Vintage rug is a pattern that is woven between tribes and nomads, especially among the tribes and nomads of Ardabil <northern western Persia>.Handicrafts, including carpet weaving, have a long history in Ardabil. It is of Unique, durable, thin and valuable Vintage rug, that is of above average quality, rarely found that it is inspired by Caucasion patterns such as Shirvan, Qarabagh and Ganjeh, later these vintage Persian rugs became a popular and pleasant product of collectors. One of the advantages of this antique rug is its different geometric design. It is very popular for decoration designers, whose special combination works wonders in the classic style at home. Meanwhile the variety of different geometric shapes in this Antique rug that is so powerful, easily finds its place in any space. It is the same as the colors in Ardabil rugs are brighter and more vivid, Not only the weaving stage but also all the production stages of this Vintage Persian rug including spinning and dying, were done by artistic women. The End, One of the characteristics of a handmade Persian carpet is that you will find peace of mind and enjoy it by seeing its various designs and colors.
Specialized Washing and Repairing before to Export for customer:
1- First of all, this Persian carpet had specialized washing and removed its impurities completely.
2-Service <Repair> will increase the life of this old  Persian rug and restore its beauty and refurbishing the hand made Persian carpet, it is revived and its minor defects is eliminated, to perform these metals so that you have full.
3-Before Packing and Export Final checking without any damage, it looks like Healthy.
No allergenic natural colors

Natural color

Made of best quality soft wool

Heigh density of knots
Unique Gorgeous Persian Rug,  Ardabil rug, Unique Gorgeous Persian Carpet for sale online in Carpetship online store with high quality hand-knotted rug.
Additional information
| | |
| --- | --- |
| Color | Beige |
| Size | 173x282cm |
| Manufacturing | Handmade (Knotted by hand)) |
| Age | Approx 60 years |
| Carpet ID | DR-400 |
| Knot density | |
| Matreial group | |
| Origin | |
| Carpet Pattern | |
| Carpet Pile | |
| Carpet Warp | |
| Similarity | Unique |
| Also known as | |
Availability:

1 in stock
SKU:

DR-400