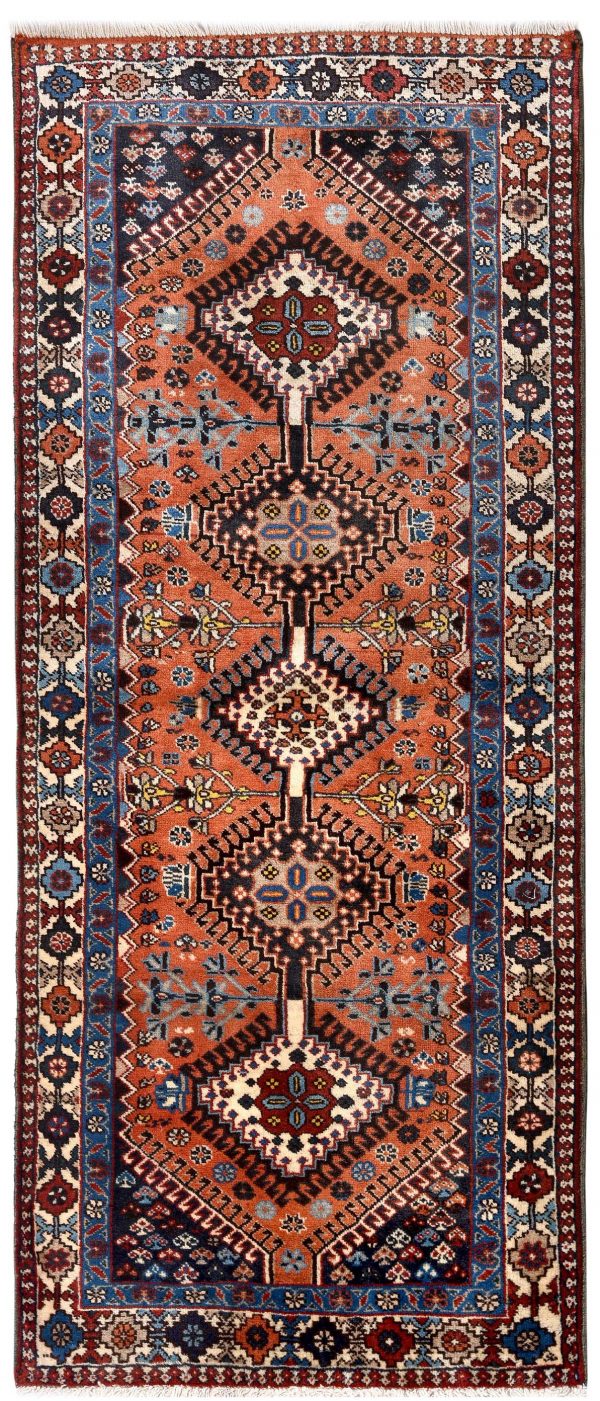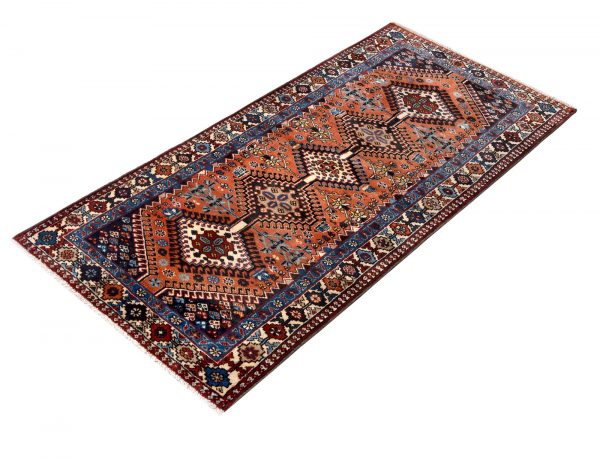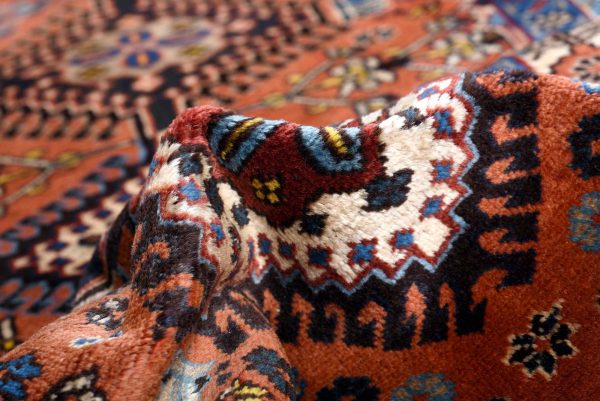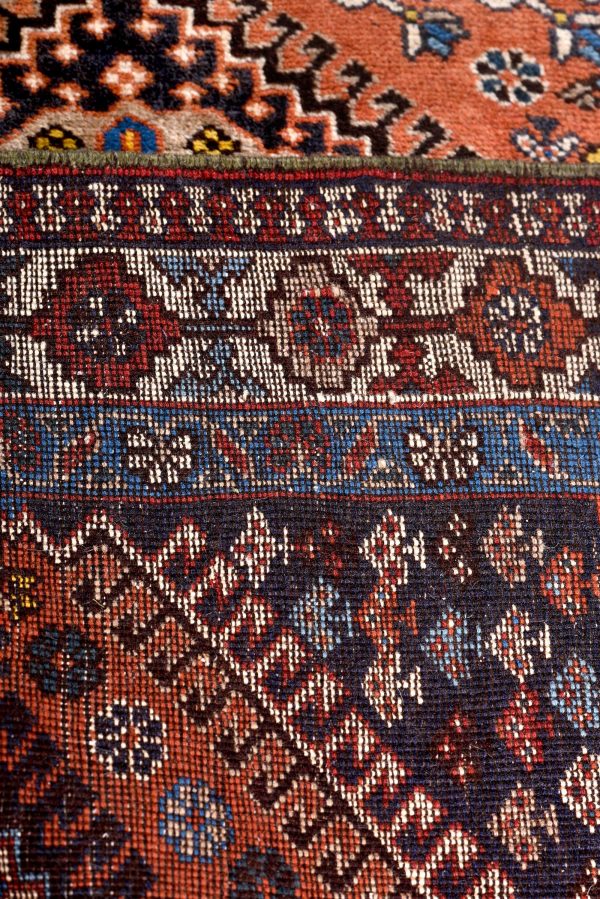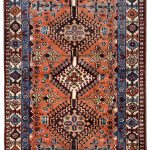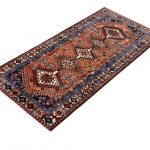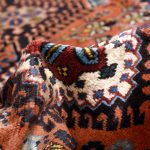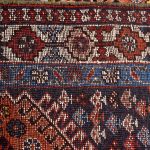 Yalameh runner rug, Persian rug for sale DR343
€ 600
One of the best ways to save money and buy a luxury decoration in one attempt is buying this hand-knotted rug. a precious thing that not only can save money but also it gives a gorgeous look to your home. This rug can be sold with its origin price or even more expensive due to this fact that the price of this rug gets more expensive as it got older and older. this rug is suitable for giving a precious look to any house with any size. This rug is so handy as it can be used from personal room to living rooms.
Description
Persian Bakhtiari carpets
Description
this is a 40-year-old Yalameh runner which is knotted by professional village weavers. The pile of this rug is made out of wool. The wrap of this is also made out of wool with great strength which gives this rug a fair texture. The ground color of rug is considered as deep orange. this runner has unique color that is hard to find. The size of this rug is 196×85 cm which gives it a great opportunity to use in any place as it has a very suitable size. As it's obvious in the picture it has a very classy pattern which is one of the oldest patterns in Iran. These kinds of patterns have great harmony as they can match any furniture and any decoration.
No allergenic

Natural color

Made of best quality natural materials like wool and cotton

Unique design
Yalameh Persian rug, Red Persian runner, Persian carpets and rugs for sale online in Carpetship online store with the cheapest price.
Additional information
| | |
| --- | --- |
| Color | Orange |
| Size | 196×85 cm |
| Manufacturing | Handmade (Knotted by hand)) |
| Age | Approx 40 years |
| Carpet ID | DR-343 |
| Knot density | |
| Matreial group | |
| Origin | |
| Carpet Pattern | |
| Carpet Pile | |
| Carpet Warp | |
| Similarity | Unique |
Bakhtiari rugs Specifications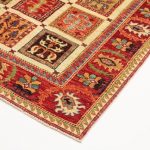 Bakhtiari's most popular carpet design is garden design. They adorn houses or bricks with flowers and ivy. Background with a lattice design and flower and shrub arrays is another design of Bakhtiari carpets.
In the Chaharmahal & Bakhtiari area, they weave carpets of various qualities and prices, ranging from the typically used carpets to the collectible carpets. the Bibibaf, Chapel Shotur and Saman rugs are high-quality carpets.
Bakhtiari carpet has a great variety of colors and the creations of several hundred villages of Chaharmahal and Bakhtiari are unique. The main colors are a variety of white, ivory, red, brown, green and yellow, and sometimes blue. Natural dyes produce a harmonious color spectrum, especially in older carpets.
Old Bakhtiari rugs and antiques are rare treasures sold to collectors at high prices. Nomads' carpets are attractive, and their beautiful design distinguishes them from other carpets. Old Bakhtiari carpets are high value, but newer carpets have a reasonable price.