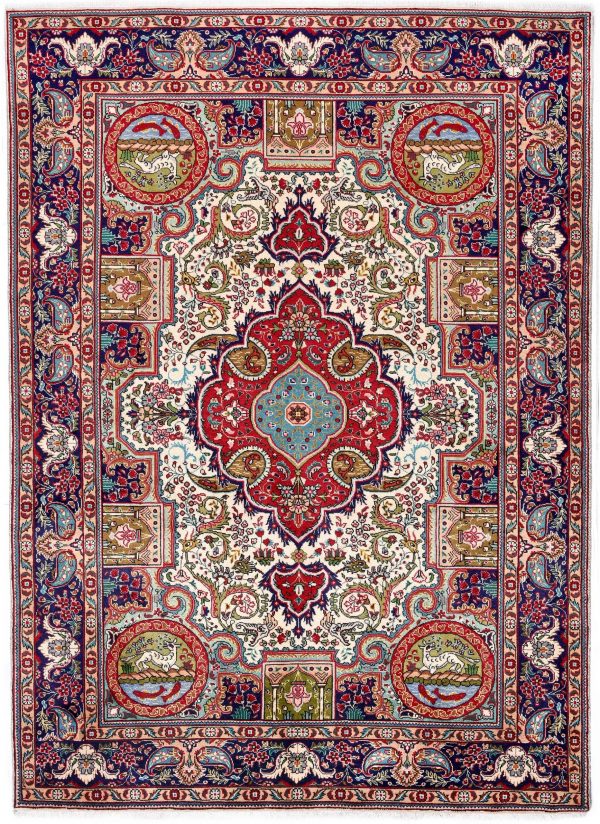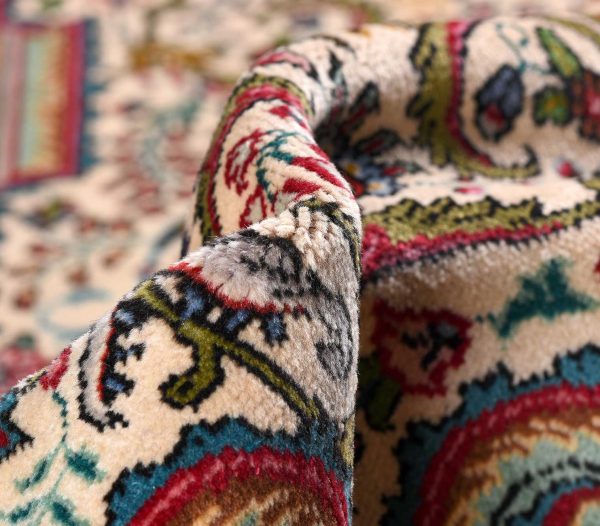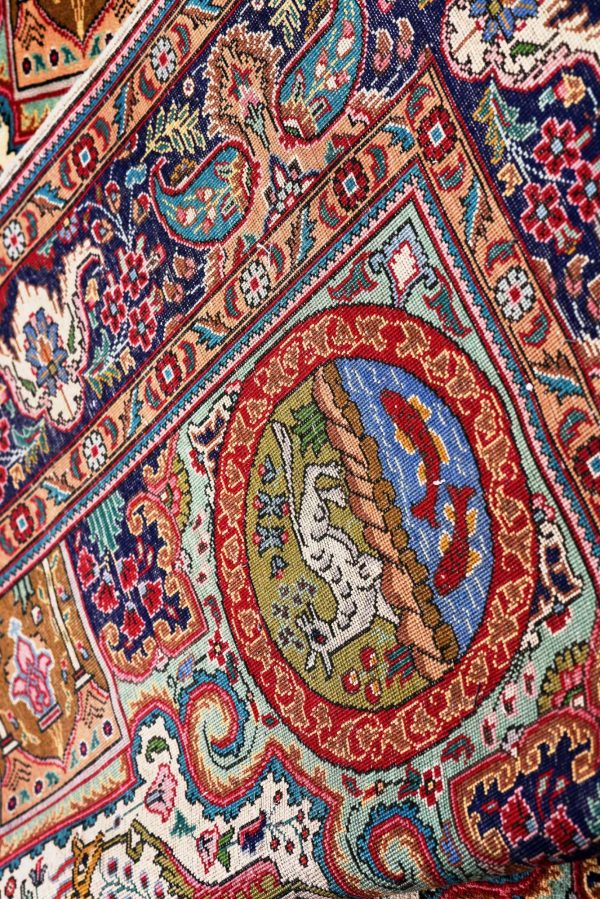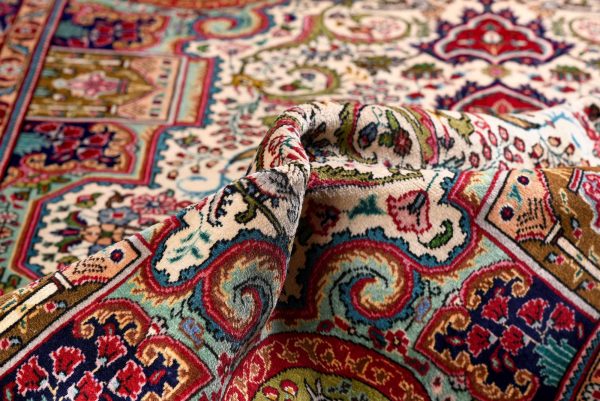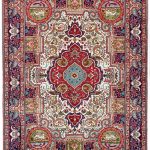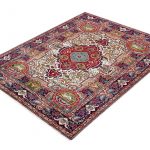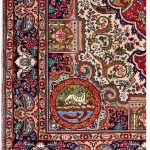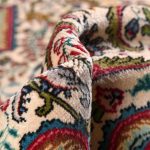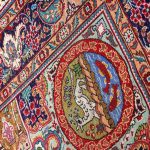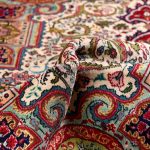 Vintage Persian Rug, Originated from Tabriz, Victoria Design ~1970
€ 2,895
It is a fantastic and unique Persian carpet to decorate your luxury house.  It has a twin (DR-407), so it's better to have both because you can make beautiful paired rooms or use them in a big room. Also, it gives your room a royal spirit and makes it more exquisite. The blue and beige colors within this carpet are cool that makes feelings of calmness. Moreover. the red color which is a warm present excitement and makes balance with cool colors. In business offices, it represents productivity, dependability, and success. If you want to project an image of security, this rug is a good choice. Finally, this precious 2x3m Tabriz hand-knotted Persian rug, with its unique design, makes your room the envy of the block.
Estimated Value: € 2,895 ( Make an Offer )
Description
Additional information
Persian Tabriz carpets
We appreciate and respect your interest in culture and art especially in Persian Carpets in advance.

With all respects if you intend to acquire this carpet the minimum estimated value of this carpet is €2,895 . You can acquire this piece of art by filling the form below.

After making an offer we will contact you to provide free consulting about buying this carpet or any other carpet from our collections that will fit your needs and satisfy your sense of art.
Description
50 Years Old, Originated From, Tabriz rug 6×9 (Ft) .
Tabriz Carpet is one of the most beautiful Persian Carpets in the World and one of the most expensive carpets. The most important handicrafts in Tabriz is carpet weaving and it is world famous in this Field. The art of carpet weaving has lasted for generations and is considered a valuable heir.  The Creation of this Art Work is very rare and Perhaps it can be boldly said that the motels of some designs are no longer repetitive, Coloring in which colors have a high contrast with each other and has been common in most Original designs of the Past.  
Actually, it is one of a twin Persian carpets (DR-406-DR-407) which have a unique design. The main background colors of this Persian Tabriz Rug are dark blue, red and white.  They extract these dyes from natural elements like the indigo plant. َ
The Persian Pattern and motifs are unique with a combination of traditional buildings and garden motifs called Doornama design. Its density is 200.000 knots/square meters and its warp and woof are from cotton. Also, The pile and knots are from the best Tabriz wool which makes it a durable and strong Persian rugs.
Specialized Washing and Repairing before to Export for customer:
1- First of all, this Persian carpet had specialized washing and removed its impurities completely.
2-Service <Repair> will increase the life of this Vintage Persian rug and restore its beauty and refurbishing the hand made Tabriz Persian  carpet, it is revived and its minor defects is eliminated, to perform these metals so that you have full.
3-Before Packing and Export Final checking without any damage, it looks like Healthy.
No allergenic natural colors

Natural color

Made of best quality Tabriz wool

Heigh density of knots
Blue Tabriz rug, Blue Tabriz carpet, Blue Persian carpet for sale online in Carpetship online store with high quality hand-knotted rug. luxury Persian carpet.
Additional information
| | |
| --- | --- |
| Color | Beige, Blue, Red |
| Size | 204×288 cm |
| Manufacturing | Handmade (Knotted by hand)) |
| Age | Approx 40 years |
| Carpet ID | DR-406 |
| Knot density | |
| Matreial group | |
| Origin | |
| Carpet Pattern | |
| Carpet Pile | |
| Carpet Warp | |
| Similarity | Twin |
| Also known as | |
Availability:

1 in stock
SKU:

DR-407