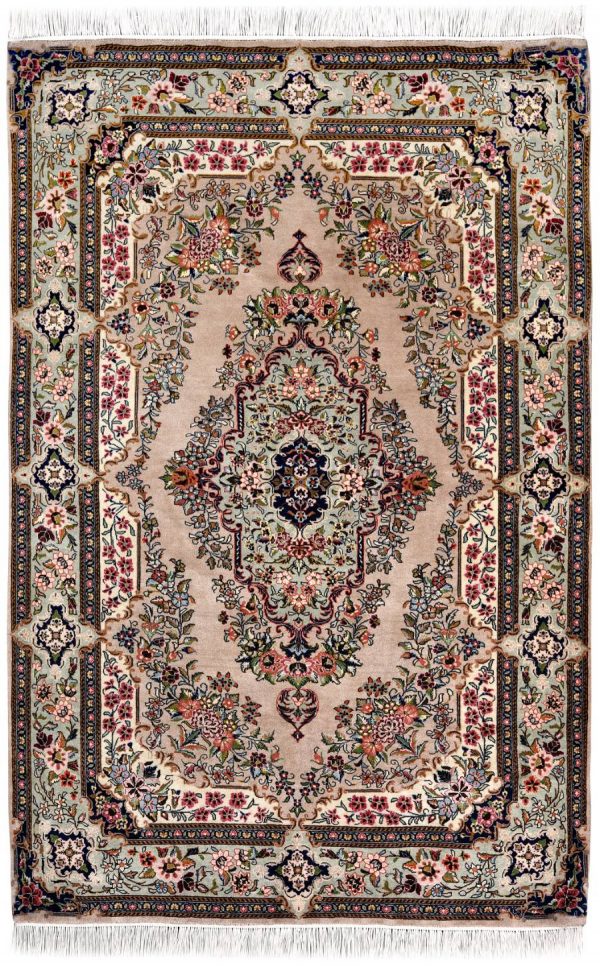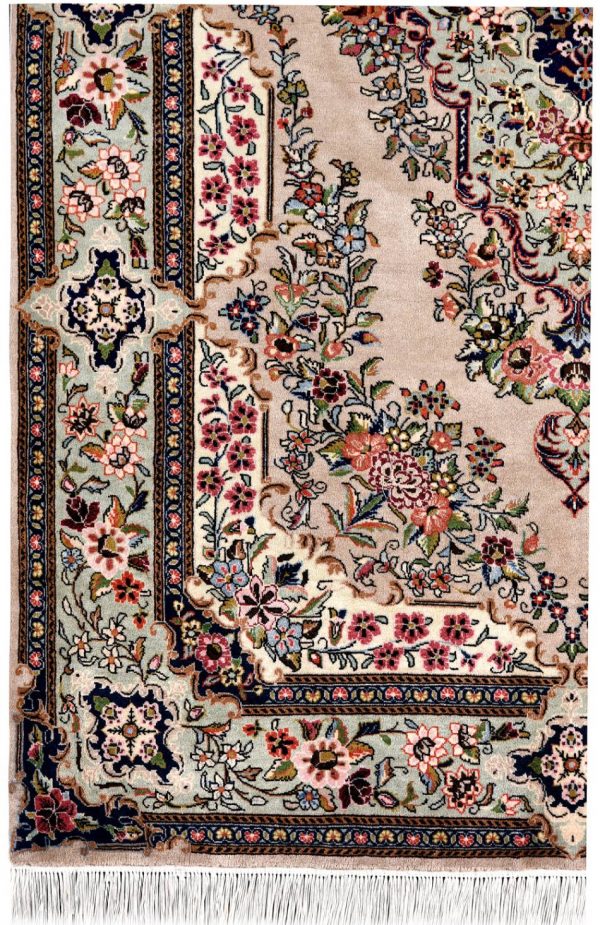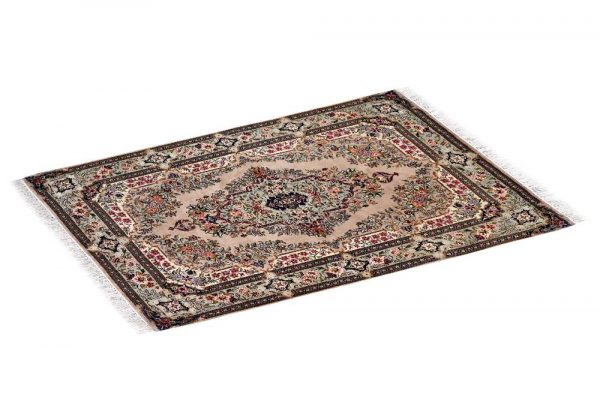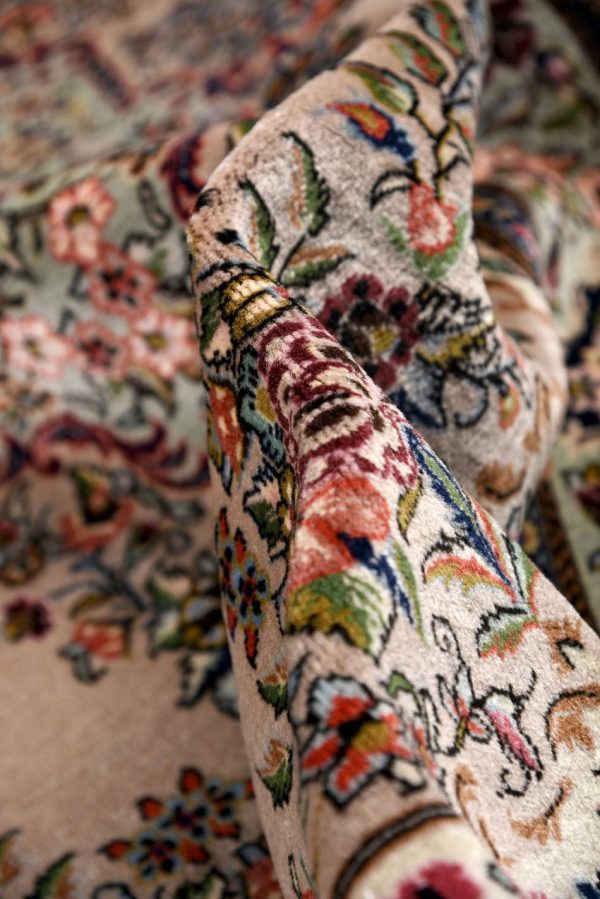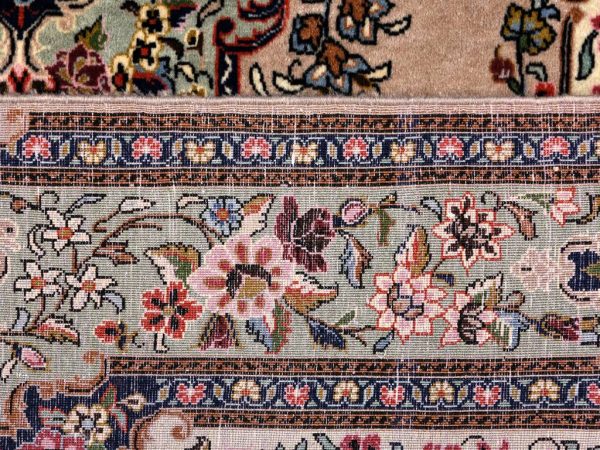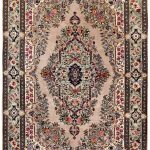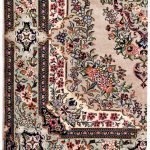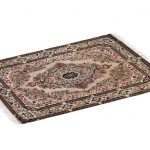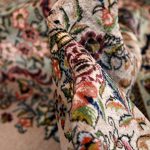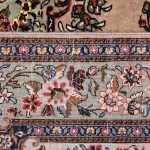 Vintage Persian Rug, Originated from Sarouk, Floral Design ~1975
€ 1,495
A piece of vintage Persian culture & history.
This rug added to the "CarpetShip Vintage HandMade Persian Rug Collection" after professionally evaluation and examination by Mr. Reza Derakhshesh (Persian HandMade Carpet Expert with more than 30 years of experience and more than 90 years of related history [read more about Mr. Reza Derakhshesh …] ).
Date of production of this rug is estimated about approximately 1975. And the origin of this carpet is Sarouk.
We appreciate and respect your interest in culture and art especially in Persian Carpets in advance.
With all respects if you inted to acquire this piece this carpet the minimum estimated value of this carpet is shown above. You can acquire this piece of art by placing your offer price.  After placing your offer we will contact you to provide free consulting about buying this carpet or any other carpet from our collections that will fit your needs and satisfy your sense of art.
Description
Additional information
Reviews (0)
Description
Oriental Carpets
An oriental Carpet is a heavy handmade textile with symbolic patterns and produced in "Oriental countries" for covering the floor and as a decoration. Oriental carpets can be woven using a variety of materials such as silk, wool and cotton and in different sizes. Oriental rugs are woven from China to Morocco, and the quality and designs of oriental rugs varies from region to region.
Persian Oriental Carpet
Carpets from Iran are known as Persian Carpets. Persian Carpets are among the best and most famous oriental carpets. Traditional carpet weaving skills in Iran were registered on the UNESCO World Heritage List in 2010.
Sarouk Carpets
Sarouk carpet is a kind of oriental handmade carpet that is woven in Iran. Sarouk carpet is produced in a region of the same name in Iran. This region has a long history and world fame in the production of handmade carpets. Sarouk carpets are known for their elegance, designs and patterns, beautiful, original and diverse, so that international carpet merchants and collectors of oriental carpets are fans of Sarouk carpets and pay exorbitant sums to buy these carpets.
About this Grey Oriental Carpet
This is a beautiful oriental carpet woven in Iran about 50 years ago. The most important point that attracts the attention of the audience at first glance is its design, which is known as the always spring garden. In the floral design of this carpet, beautiful flowers with various colors can be seen on dusty gray color background. Flowers motifs are carefully woven and form a beautiful garden. Also, the central medallion and the corners of the carpet have a vivid and beautiful green background. A total of 12 very special colors have been used in the design of this carpet, which have been skillfully selected and bring an extraordinary harmony.
The use of traditional and natural colors on delicate wool called Kurk has made this Iranian carpet very shiny, soft, and delicate, and it gives an extraordinary feeling of comfort when it comes in contact with the skin of the hands or feet. Also, the natural and organic materials used in this carpet have non-allergenic properties.
Specifications of this Grey Oriental Carpet
This handmade oriental carpet has 202 cm long and 128 cm wide. There are more than 320,000 knots per square meter of this delicate carpet. This carpet with unique designs and colors and excellent quality is suitable for the luxurious and glamorous decoration of your room. you can order this carpet online and enjoy our free shipping service.
No allergenic natural colors

Natural color

Made of best quality Tabriz wool

Heigh density of knots
Additional information
| | |
| --- | --- |
| Color | Grey |
| Size | 128x202cm |
| Manufacturing | Handmade (Knotted by hand)) |
| Age | Approx 50 years |
| Carpet ID | DR-518 |
| Knot density | |
| Matreial group | |
| Origin | |
| Carpet Pattern | |
| Carpet Pile | |
| Carpet Warp | |
| Similarity | Unique |
| Also known as | |