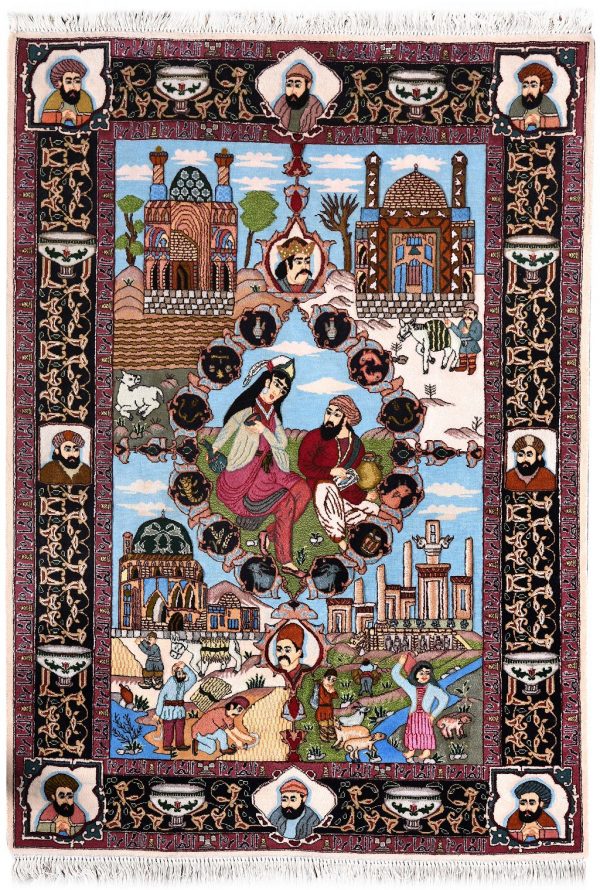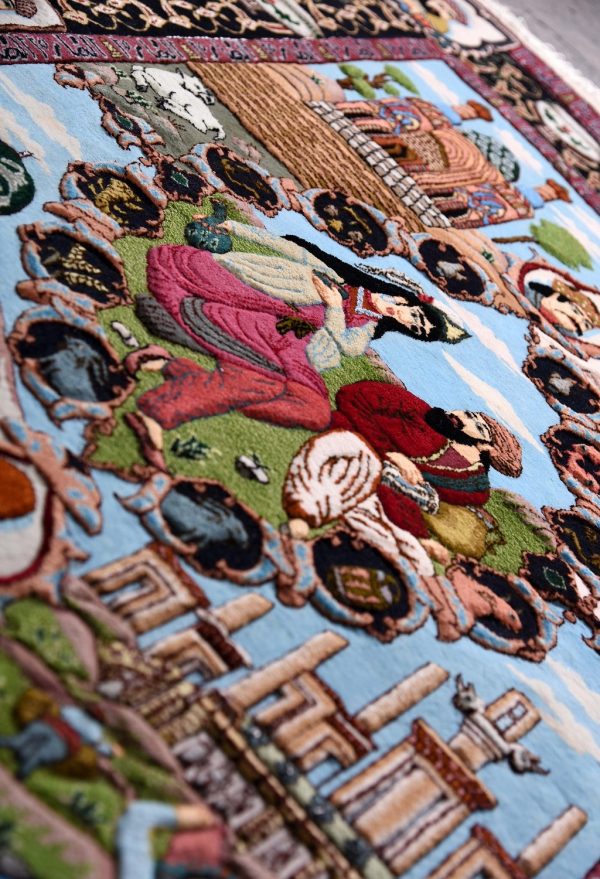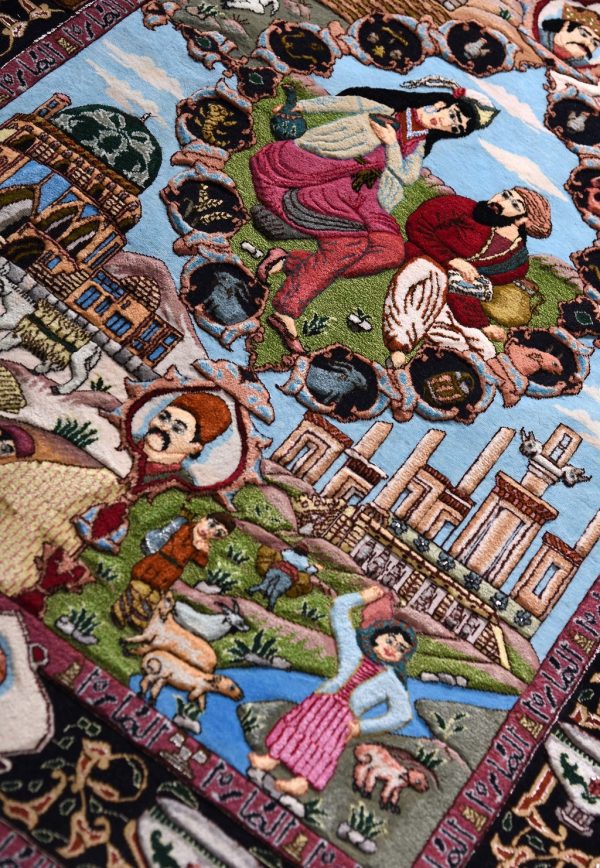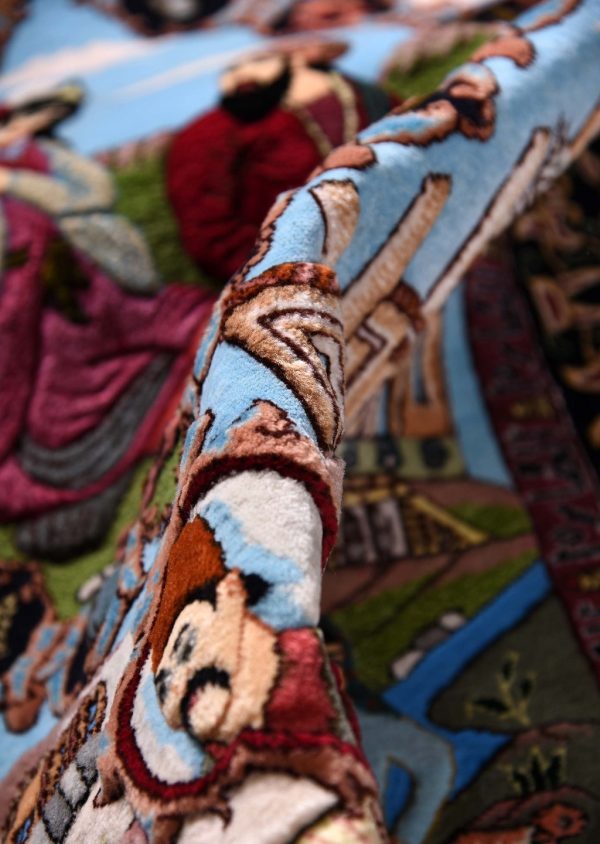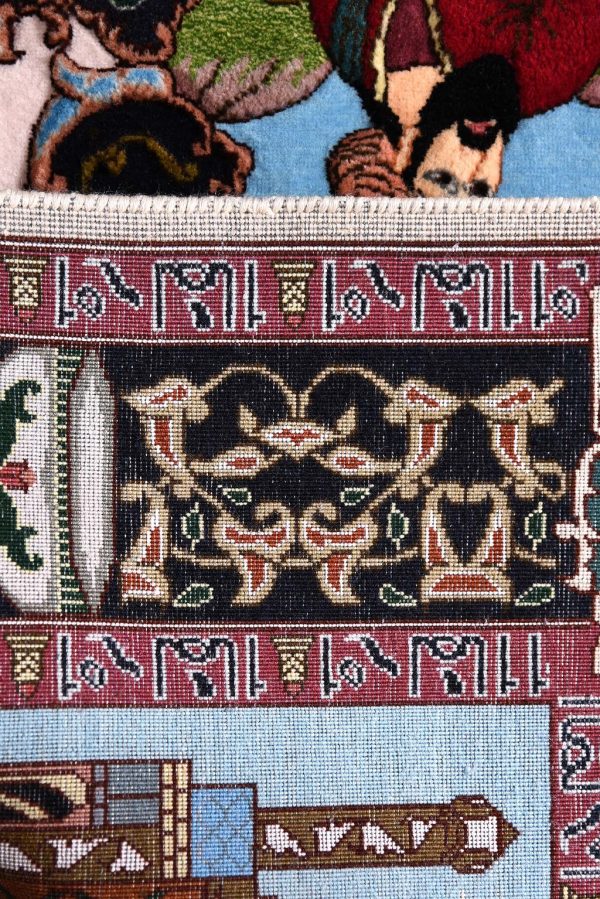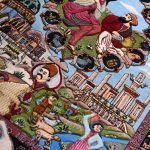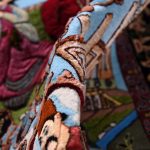 Unique Four Seasons Design Tabriz Rug – DR467
€ 497
This is a small ten-year-old embossed roll Persian rug with a design called four seasons, with motifs of relics of the Persian Empire. A special genuine rug, with a special design woven by hand.
Description
Persian Tabriz carpets
Description
This Tabriz rug has a classic design called four seasons with monuments of the Persian Empire in the background.
The different parts of the carpet depict the life of Iranian farmers during the four seasons in the empire of ancient Iran. Moreover, in the background, you can see several photos of works, buildings and religious places related to the Persian era. This rug is 10 years old and the pile is made of

Kurkwool

. It hand knotted in 145cm length and 101cm width. Also, there are about 50 knots in each 7 square centimeters of this rug.

No allergenic natural colors

Natural color

Made of best quality Tabriz wool

Heigh density of knots
A Unique Four Seasons Design Tabriz Rug. This 10 years old 1×1.5 meter handmade Tabriz rug for sale online in Carpetship online store with the cheapest price and high quality hand-knotted rug. luxury and antique Persian carpet.
Additional information
| | |
| --- | --- |
| Color | Blue |
| Size | 145x101cm |
| Manufacturing | Handmade (Knotted by hand)) |
| Age | Approximately 10 Years |
| Carpet ID | DR-467 |
| Knot density | |
| Matreial group | |
| Origin | |
| Carpet Pattern | |
| Carpet Pile | |
| Carpet Warp | |
| Similarity | Unique |
| Also known as | |
The super finest textures and most colorful Persian carpets are woven in Tabriz.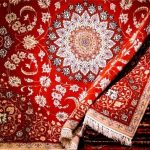 Tabriz carpet or Tabriz rug is a type of Persian carpet. Tabriz, a big city in northwestern Iran, was a historic center of carpet production and is a region well known for its carpets. After the mid-nineteenth century, Tabriz relaunched carpet production and has become a production center for export to all over the world.
Tabriz carpet pattern usually is consist of flower decoration, often with a central medallion. The motifs include flowering trees, shrubs, and large leaves. There are also specimens with animals and plant motifs. In Tabriz carpets, generally, there are three bands at the edge, adorned with the motifs of the field.