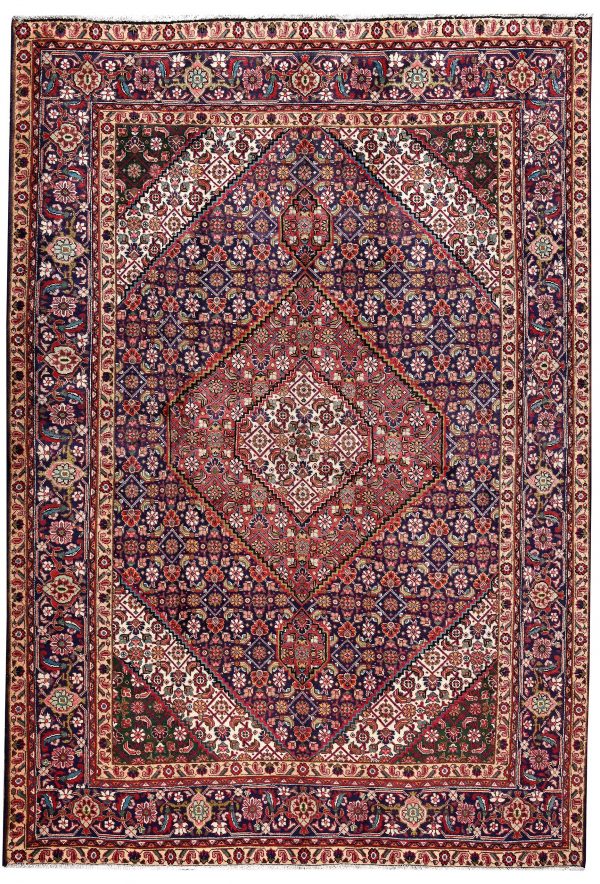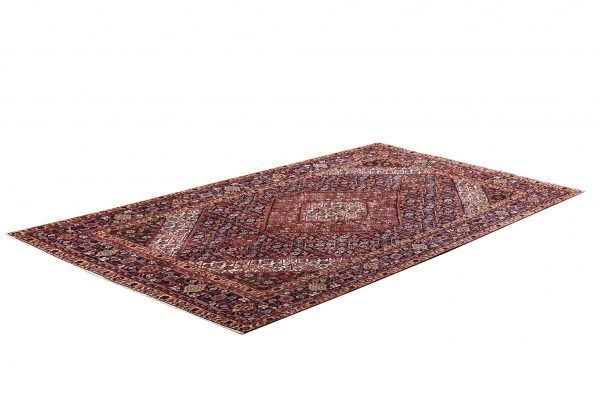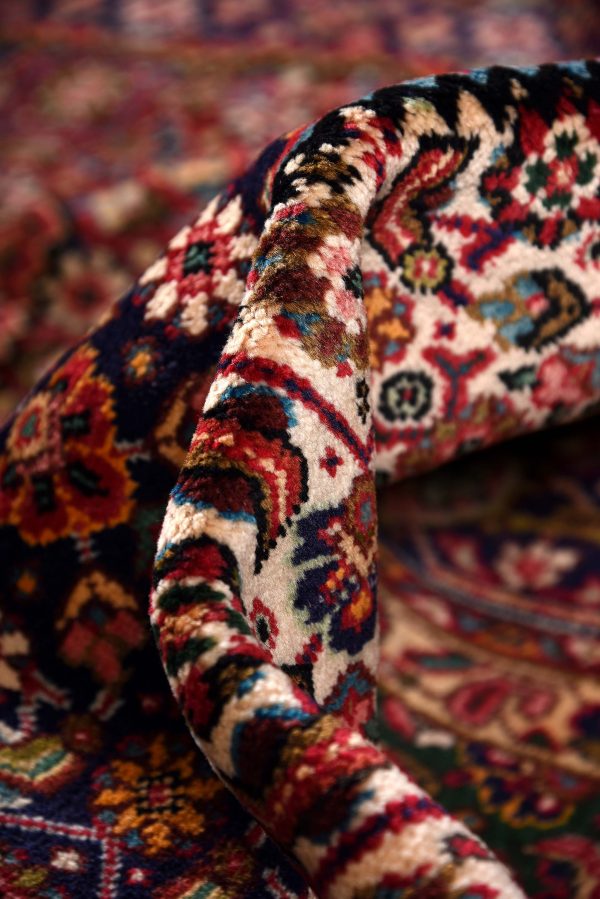 Unique Blue Handmade 2x3m Tabriz Rug – DR457
€ 758
This is a 30 years old Persian carpet with a unique design. It is completely woven by hand. Natural and hypoallergenic materials are used in its texture. This is a nice choice for those who like to have a pair of Persian rugs.
Description
Persian Tabriz carpets
Description
About 30 years ago, Turkish carpet artists have knotted this unique design Persian carpet in Tabriz. Carpet weavers and those interested in Iranian carpets know carpets weaved in Tabriz for their Turkish knotting style and perdurability. Also, It is a small rug in 286-cm length and 201-cm wide with 160.000 knots in each square meter. Besides, all material used to make the warp and weft, and pile are from natural cotton or wool. Persian weavers also use natural dyes. For example, int this rug the blue color is extracted from flowers and plants like the indigo plant. َ
This carpet has a rare floral pattern. Colorful flowers covered the entire surface of this carpet in a beautiful way. This carpet also has a twin (DR-456) with the same dimension and design, so it makes it possible to pair them in a pretty and special style.
No allergenic natural colors

Natural color

Made of best quality Tabriz wool

Heigh density of knots
30 years old 2×3 meter blue handmade Tabriz rug for sale online in Carpetship online store with the cheapest price and high quality hand-knotted rug. luxury and antique Persian carpet.
Additional information
| | |
| --- | --- |
| Color | Blue |
| Size | 290x196cm |
| Manufacturing | Handmade (Knotted by hand)) |
| Age | Approx 30 years |
| Carpet ID | DR-456 |
| Knot density | |
| Matreial group | |
| Origin | |
| Carpet Pattern | |
| Carpet Pile | |
| Carpet Warp | |
| Similarity | Twin |
| Also known as | |
The super finest textures and most colorful Persian carpets are woven in Tabriz.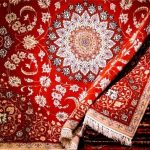 Tabriz carpet or Tabriz rug is a type of Persian carpet. Tabriz, a big city in northwestern Iran, was a historic center of carpet production and is a region well known for its carpets. After the mid-nineteenth century, Tabriz relaunched carpet production and has become a production center for export to all over the world.
Tabriz carpet pattern usually is consist of flower decoration, often with a central medallion. The motifs include flowering trees, shrubs, and large leaves. There are also specimens with animals and plant motifs. In Tabriz carpets, generally, there are three bands at the edge, adorned with the motifs of the field.