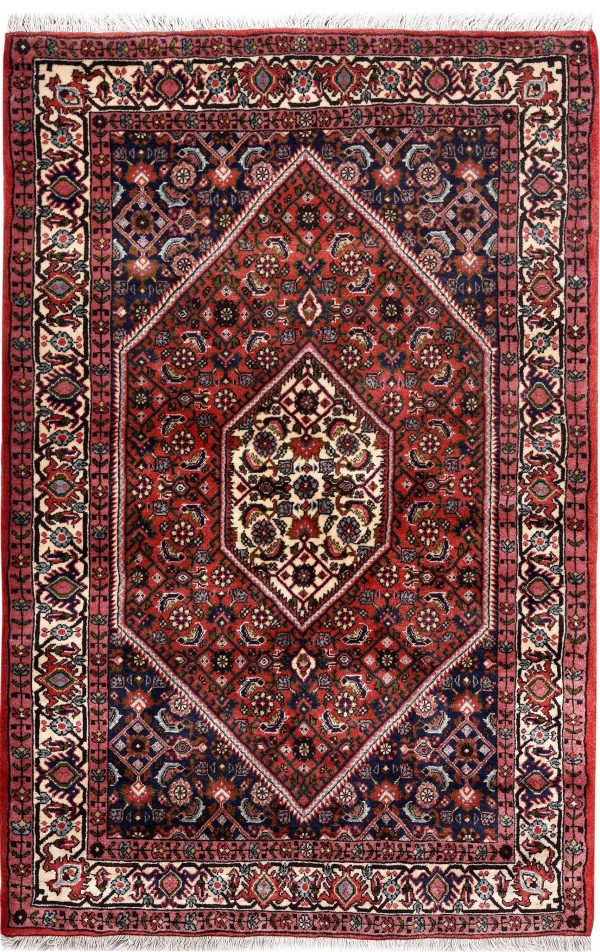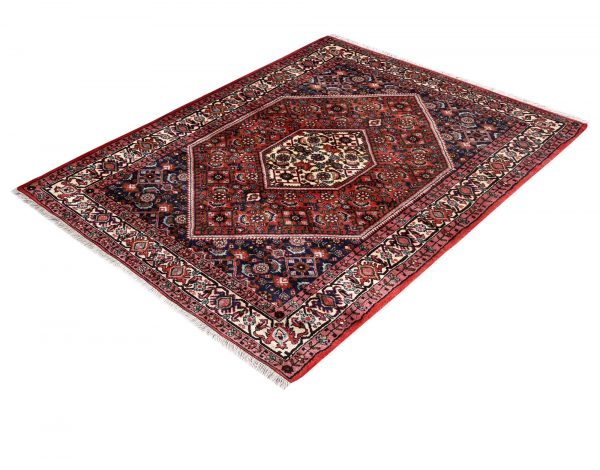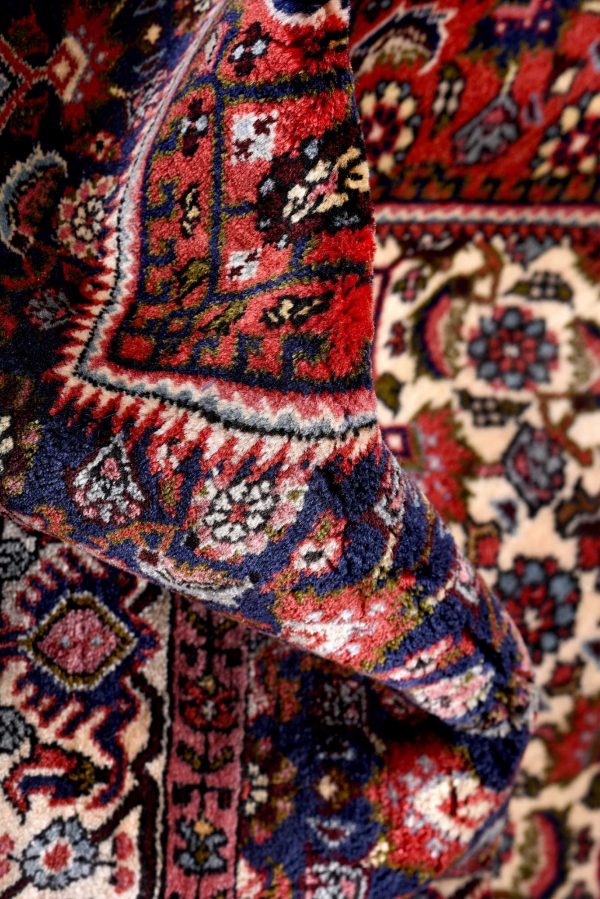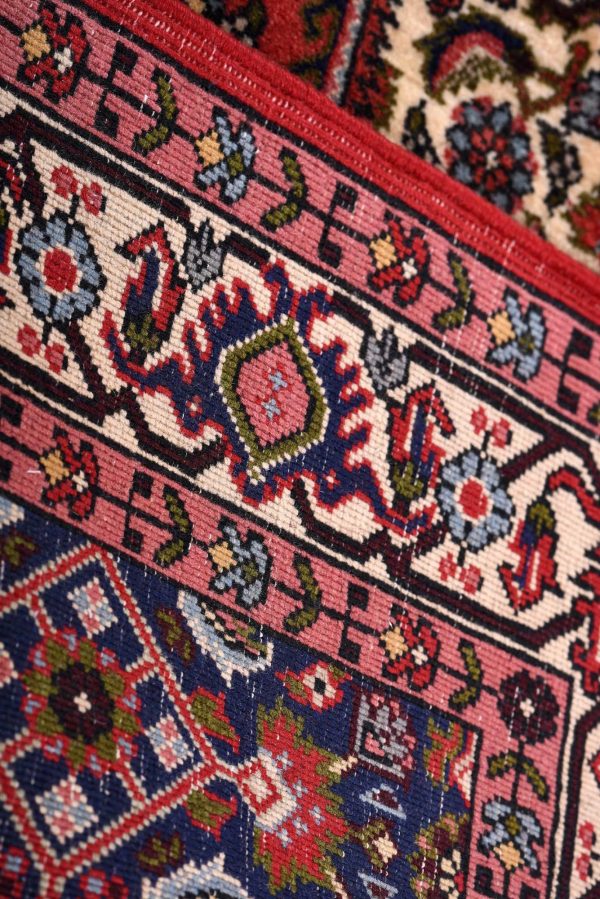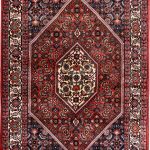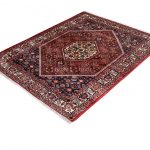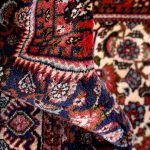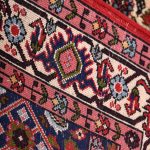 Small Bijar carpet, Small Persian rug for sale DR323
€ 1,500
This is a beautiful small carpet to decorate any environment. This small Bidjar rug is hand-knotted by Kurdish weavers in Iran. It has a unique design inspired by Persian gardens with fantastic motifs of trees and flowers. It's exciting and pretty colors and motifs in the pattern insert positive energy to your rooms. It makes your room an exciting, warm and lovely place. It's appropriate for everywhere especially public environments.
Description
Persian Bakhtiari carpets
Description
This small Bijar rug has knotted by the hands of Kurdish weavers in recent years. Bidjar is a small Kurdish town in western Iran. Kurdish carpets are very strong, compact and durable and Bidjar carpets are famous for their durability to all carpet specialists. The main background color of this rug is a Laki, a dark red color. Also, they have used a dark blue color in the background of some parts.
The pattern is full of motifs in geometric shapes and flowers called Mahi design. The colors used in the rug are happy and exciting. Its density is 250.000 knots/square meters and its warp and woof are from cotton. The exact size of this small carpet is 102×157 cm per square meters.
No allergenic

Natural color

Made of best quality natural materials like wool and cotton

Unique design
Bidjar rug, Red Bidjar carpet, Bijar  Persian carpet for sale online in Carpetship online store with the cheapest price.
Additional information
| | |
| --- | --- |
| Color | Red |
| Size | 102×157 cm |
| Manufacturing | Handmade (Knotted by hand)) |
| Age | Recently knotted |
| Carpet ID | DR-323 |
| Knot density | |
| Matreial group | |
| Origin | |
| Carpet Pattern | |
| Carpet Pile | |
| Carpet Warp | |
| Similarity | Unique |
| Also known as | |
Bakhtiari rugs Specifications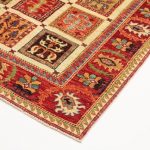 Bakhtiari's most popular carpet design is garden design. They adorn houses or bricks with flowers and ivy. Background with a lattice design and flower and shrub arrays is another design of Bakhtiari carpets.
In the Chaharmahal & Bakhtiari area, they weave carpets of various qualities and prices, ranging from the typically used carpets to the collectible carpets. the Bibibaf, Chapel Shotur and Saman rugs are high-quality carpets.
Bakhtiari carpet has a great variety of colors and the creations of several hundred villages of Chaharmahal and Bakhtiari are unique. The main colors are a variety of white, ivory, red, brown, green and yellow, and sometimes blue. Natural dyes produce a harmonious color spectrum, especially in older carpets.
Old Bakhtiari rugs and antiques are rare treasures sold to collectors at high prices. Nomads' carpets are attractive, and their beautiful design distinguishes them from other carpets. Old Bakhtiari carpets are high value, but newer carpets have a reasonable price.