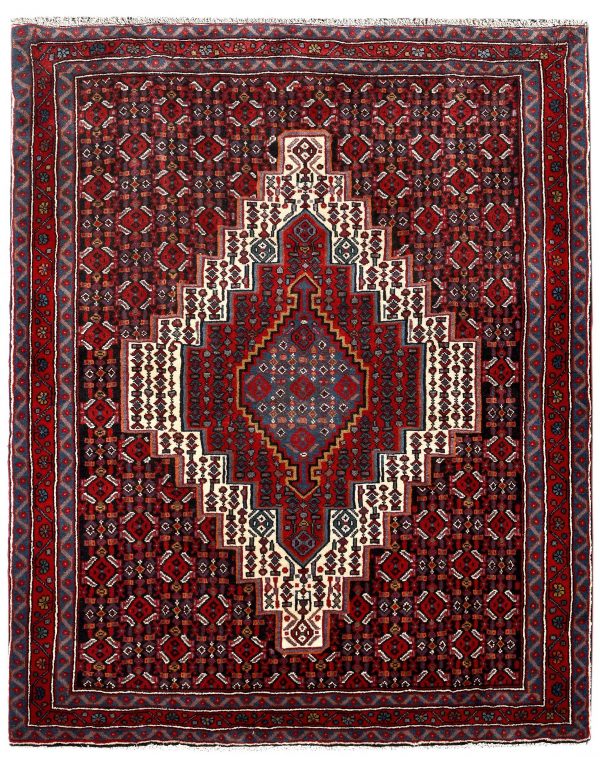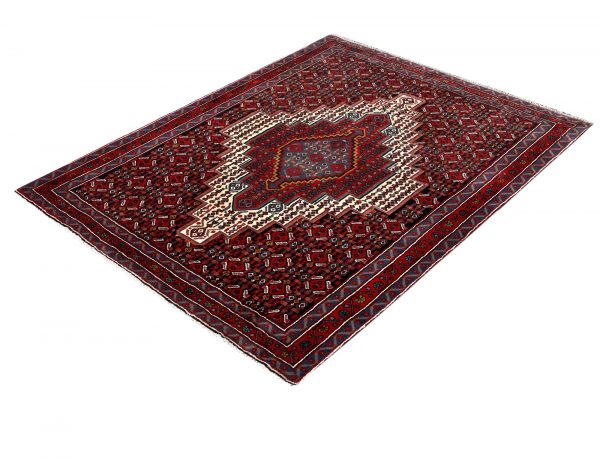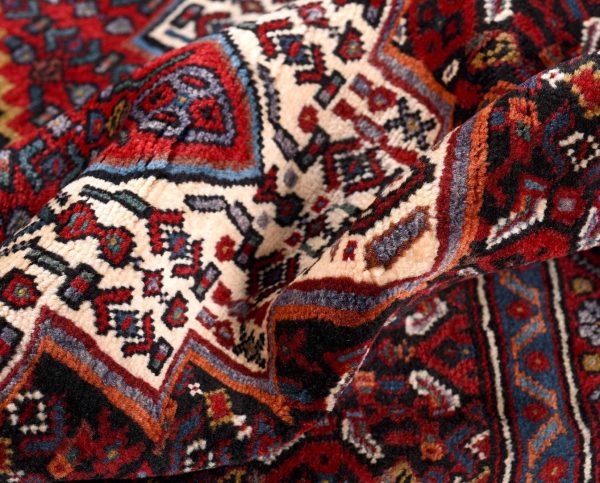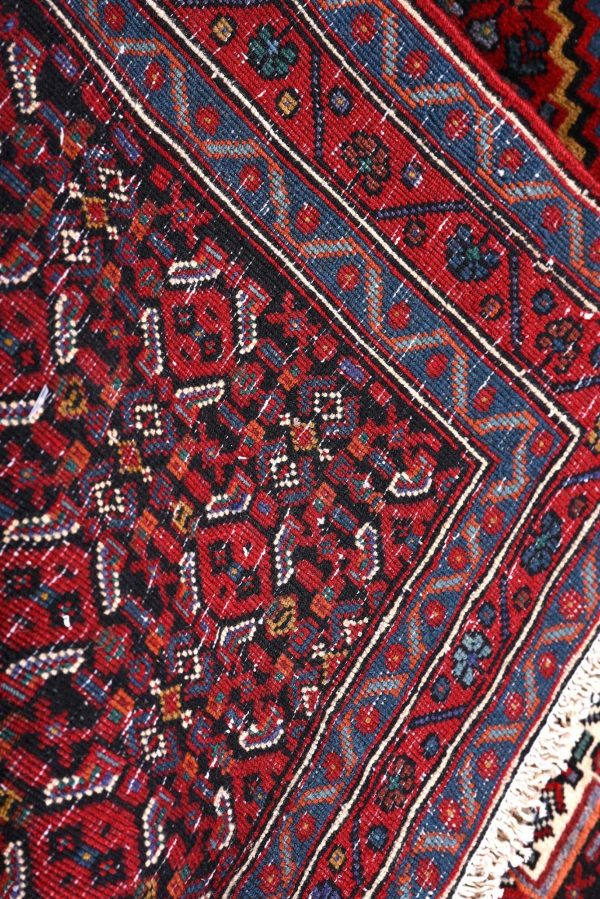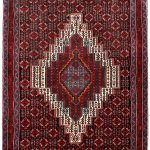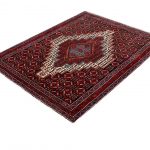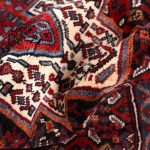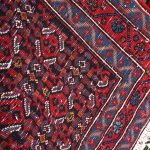 Kurdish Senneh rug DR-331 – Persian rug
€ 449
In the west part of Iran Kurd tribal people live. The main city for Kurdish people is called Sanandaj and all rugs that are made there are all called Senneh. These rugs have different knots than any other Persian rugs, These knots are called Senneh knots. One of the prominent features of these knots is its short lint, which is usually polished and sculpted at the time of weaving.
Description
Persian Bakhtiari carpets
Description
This Senneh rug is more than 30 years old. The pattern is called "Mahi" which is a Persian word for fish. As it's obvious in the picture, the pattern includes so many fiches that wander on the carpet. Also, the pattern of this rug is a combination of fishes in different sizes. The background of rug is vivid. The white diamond shape in the rug makes the center pattern more brilliant. Actually, This rug is a multi-colored rug of vivid red, white and also Persian blue. The Persian blue color that is used in the center of pattens makes the center pattern individual yet in harmony with the rest of the rug. Now, this rug is available in a size of 154 cm high and 127 cm wide. This size makes the rug suitable for any room. This rug has a heavy density, as there is 160 thousand knot density in it. Since the main color of this rug is red, this rug will be a great choice for luxury places as it matches deluxe furniture easily. The pile of the rug is made out of natural wool and the wrap of it is made out of cotton. Also, These wraps and the pile have been knotted tightly to each other, which gives this rug a vary fair and soft texture.
No allergenic

Natural color

Made of best quality natural materials like wool and cotton

Unique design
Bidjar rug, Red Bidjar carpet, Bijar  Persian carpet for sale online in Carpetship online store with the cheapest price.
Additional information
| | |
| --- | --- |
| Color | Beige |
| Size | 127×154 cm |
| Manufacturing | Handmade (Knotted by hand)) |
| Age | Approx 30 years |
| Carpet ID | DR-331 |
| Knot density | |
| Matreial group | |
| Origin | |
| Carpet Pattern | |
| Carpet Pile | |
| Carpet Warp | |
| Similarity | Unique |
| Also known as | |
Bakhtiari rugs Specifications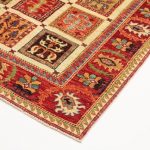 Bakhtiari's most popular carpet design is garden design. They adorn houses or bricks with flowers and ivy. Background with a lattice design and flower and shrub arrays is another design of Bakhtiari carpets.
In the Chaharmahal & Bakhtiari area, they weave carpets of various qualities and prices, ranging from the typically used carpets to the collectible carpets. the Bibibaf, Chapel Shotur and Saman rugs are high-quality carpets.
Bakhtiari carpet has a great variety of colors and the creations of several hundred villages of Chaharmahal and Bakhtiari are unique. The main colors are a variety of white, ivory, red, brown, green and yellow, and sometimes blue. Natural dyes produce a harmonious color spectrum, especially in older carpets.
Old Bakhtiari rugs and antiques are rare treasures sold to collectors at high prices. Nomads' carpets are attractive, and their beautiful design distinguishes them from other carpets. Old Bakhtiari carpets are high value, but newer carpets have a reasonable price.