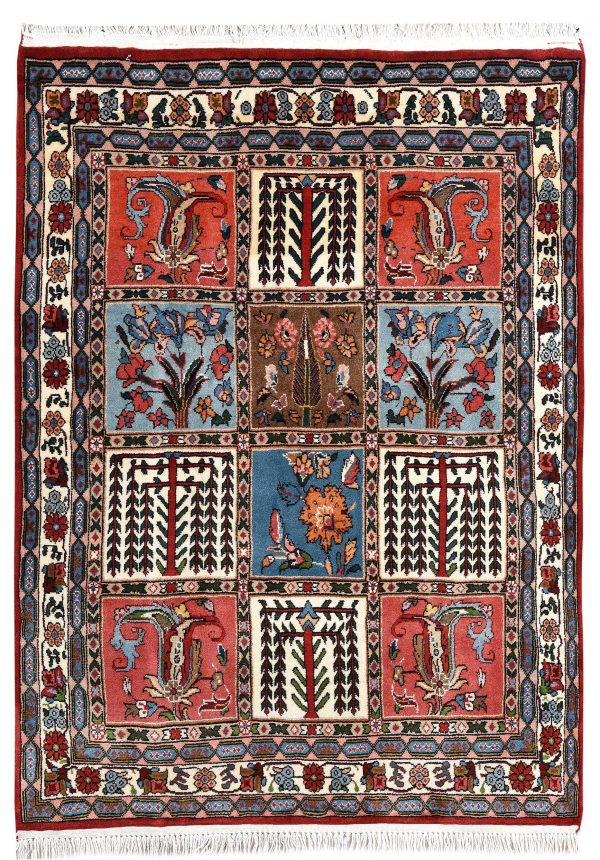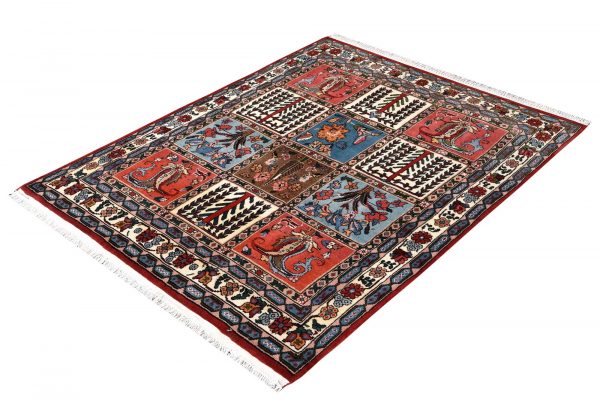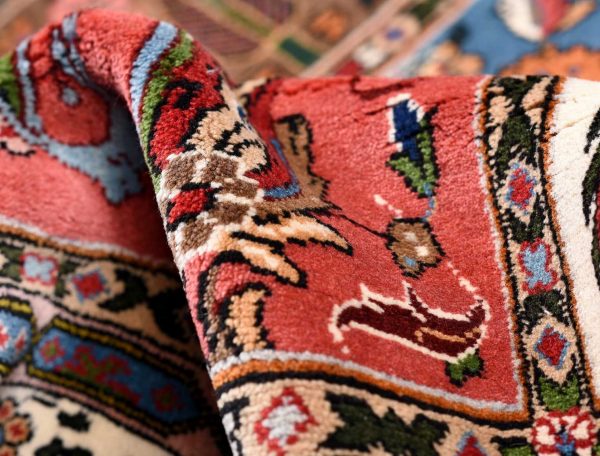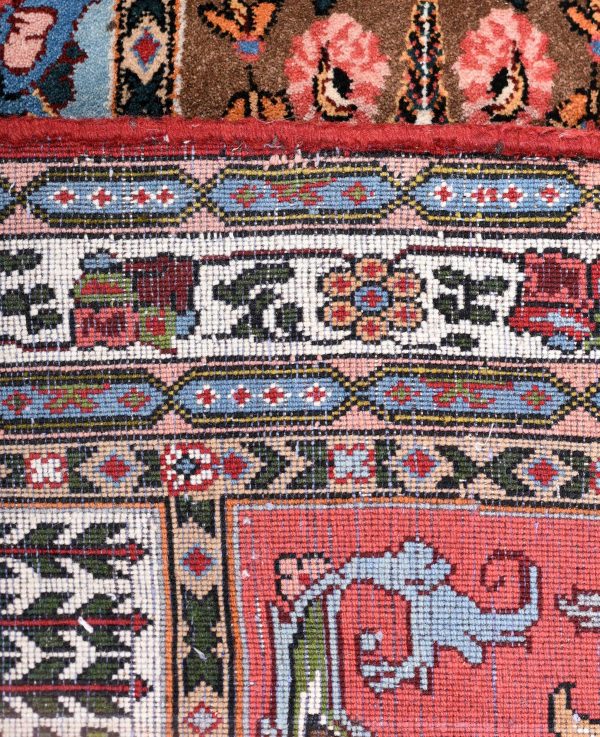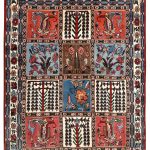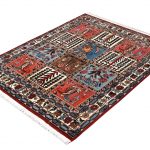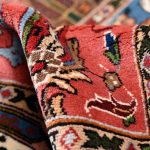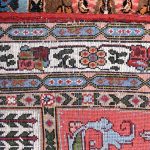 Cheap Kheshti Bakhtiar Persian rug for sale DR319
€ 1,200
Furniture and desks, accessories (boards, lampshades), mirrors and consoles, etc. are some of the most important elements in your home, but they need a systematic element to be fit together. To save anyone from confusion and to regulate space in your home there is an option to organize all elements in the best possible way. Carpet is one of the most important elements that can help us in this regard. When designing a home, matching the carpets, furniture and decorative elements that are used in the space, is the first thing that should be considered.
Description
This Bakhtiari carpet has been knotted by the hands of professional knitter.  The pile is made out of natural wool, along with its wrap that is made out of natural cotton. The piles and warp and weft of this carpet have been knotted to each other very tightly. There is 160000-knot density per square meter that has been knotted in this excellent Persian carpet.
This carpet is available in the 143-centimeter length and 107 centimeters wide. In this carpet, you can see a brilliant combination of blue, red and white colors all in perfect harmony. The pattern of this carpet involves twelve separate square with three different patterns. Each pattern is a design of nature. This carpet would be a nice choice for modern style houses and it matches modern furnishes very well.
No allergenic

Natural color

Made of best quality natural materials like wool and cotton

Unique design
This Persian carpet also known as Bakhtiar rug or Bakhtiari carpet in Kheshti design is for sale in our online store with the cheapest price.
Additional information
| | |
| --- | --- |
| Color | Blue, Red |
| Size | 107×143 cm |
| Manufacturing | Handmade (Knotted by hand)) |
| Age | Recently knotted |
| Carpet ID | DR-319 |
| Knot density | |
| Matreial group | |
| Origin | |
| Carpet Pattern | |
| Carpet Pile | |
| Carpet Warp | |
| Similarity | Unique |
| Also known as | |