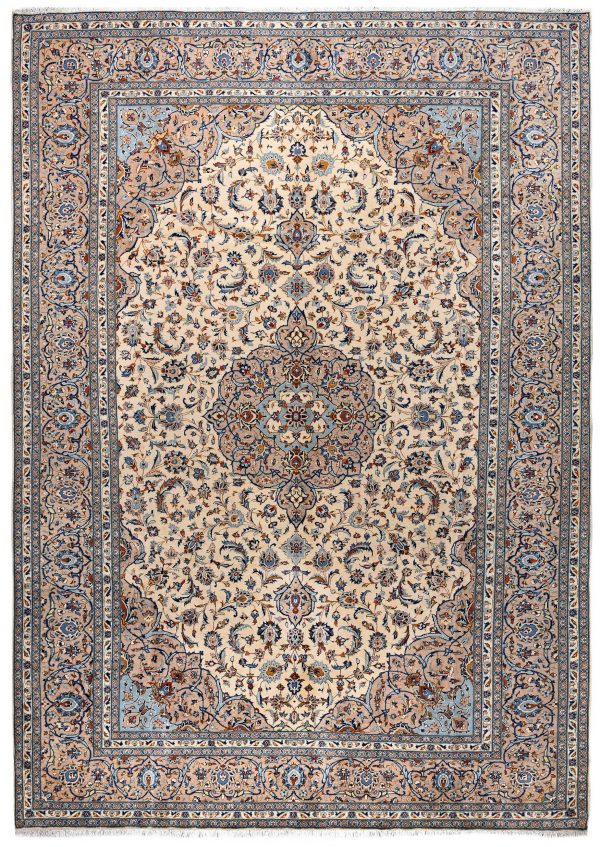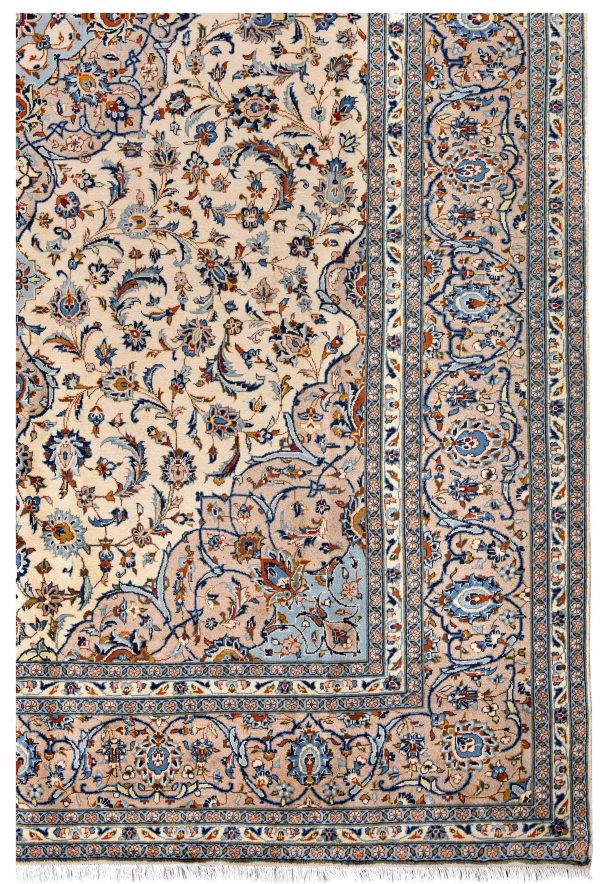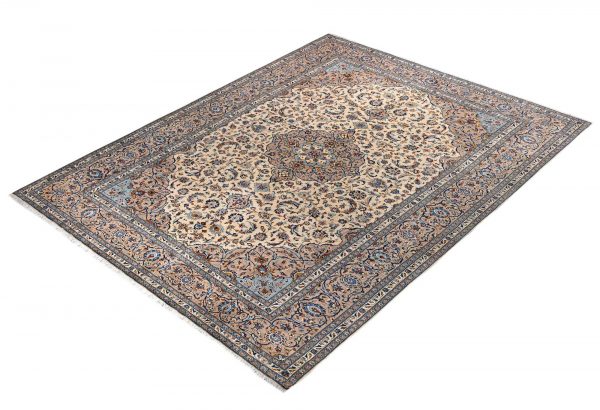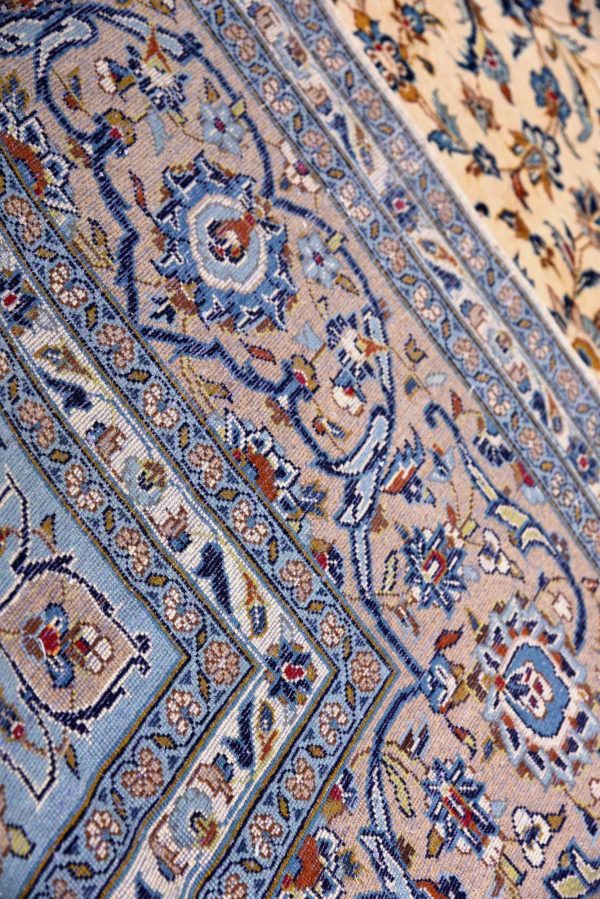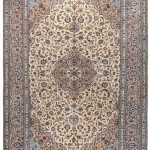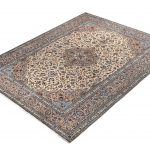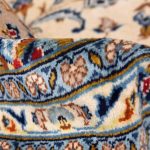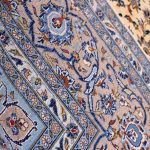 beige Kashan Persian Carpet for sale DR-426
€ 3,500
From a decor standpoint, carpet is one of the most used decorative materials on the market. Its range of colors and models allow you to showcase your modern or exquisite taste. Whether you're looking for a sophisticated look or a modern style or exotic designs, Persian handmade carpets will fulfill your taste anyway. In addition to giving your home beauty, the carpet is much softer and more comfortable than other types of floor covering. The Persian handmade carpet gives your skin a good feel and is easy to walk or stand on. A softer surface beneath your feet reduces fatigue and damages your feet and ankles. Fewer than other floor coverings.
Description
Kashan carpets
Description
This 50-year-old handmade carpet has been knotted by the hands of a professional knitter in Kashan. Its pile has made out of natural wool, and its wrap has made out of natural cotton. The piles and wraps of this carpet have been knotted to each other very tightly. There is 160000-knot density per square meter that has been knotted in this handmade carpet.
The size of this carpet is the 420-centimeter length and 290 centimeters wide. Beige is the main color that is used in this magnificent carpet as the background color. Also, other colors like cream and blue are used in this carpet. The medallion is the pattern that the carpet has been knotted in. the medallion is a common pattern in Persian classic handmade carpets. This luxury carpet is an excellent choice for large spaces. Also, this carpet would be an excellent choice for classic style house as it is a typical classic Persian handmade carpet. This carpet would get everyone's attention that make this carpet a great choice for rooms like living rooms.
No allergenic

Natural color

Made of best soft wool

Heigh density and elegance

Authentic and Original
Beige Kashan carpet, Ivory Kashan carpet, Beige Persian carpet for sale online in Carpetship online store with the cheapest price and high quality hand-knotted rug.
Additional information
| | |
| --- | --- |
| Color | Beige |
| Size | 290x420cm |
| Manufacturing | Handmade (Knotted by hand)) |
| Age | Approx 50 years |
| Carpet ID | DR-426 |
| Knot density | |
| Matreial group | |
| Origin | |
| Carpet Pattern | |
| Carpet Pile | |
| Carpet Warp | |
| Similarity | Unique |
| Also known as | |
Kashan's rugs are among the best in Persian carpets thanks to the quality of their wool, their extraordinarily knots density and the beauty of color and drawings.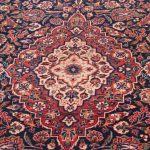 Persian rugs are very pretty, a classic example of Persian rugs are Kashan rugs. In Kashan rug, wool is often used for knotting. However, there are also many cases where silk is knotting. The Kashan Carpet name is coming from the Kashan city where this type of carpet is woven.
Traditional weaving techniques of Kashan carpets are transmitted by grandmothers and mothers to their daughters and granddaughters through learning. Men also acquire through learning the techniques of designing, shearing wool, dyeing, and manufacturing looms and other instruments.
The Kashan carpet is almost always adorned with a central medallion that ends at the top and bottom with two flowery crowns and in the rest of the background flowers and foliage are intertwined. In the elementary selection of the design, there are always variable patterns.