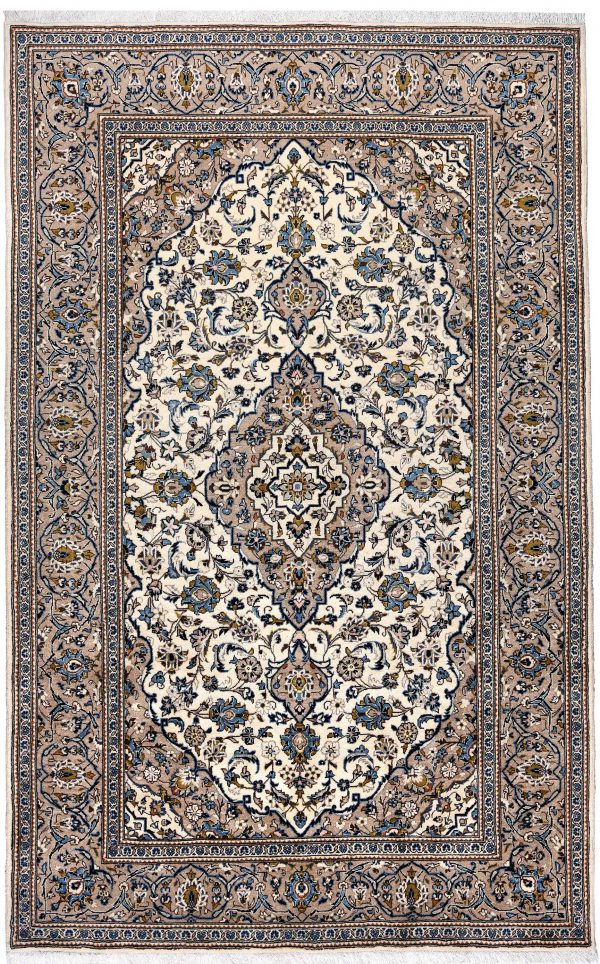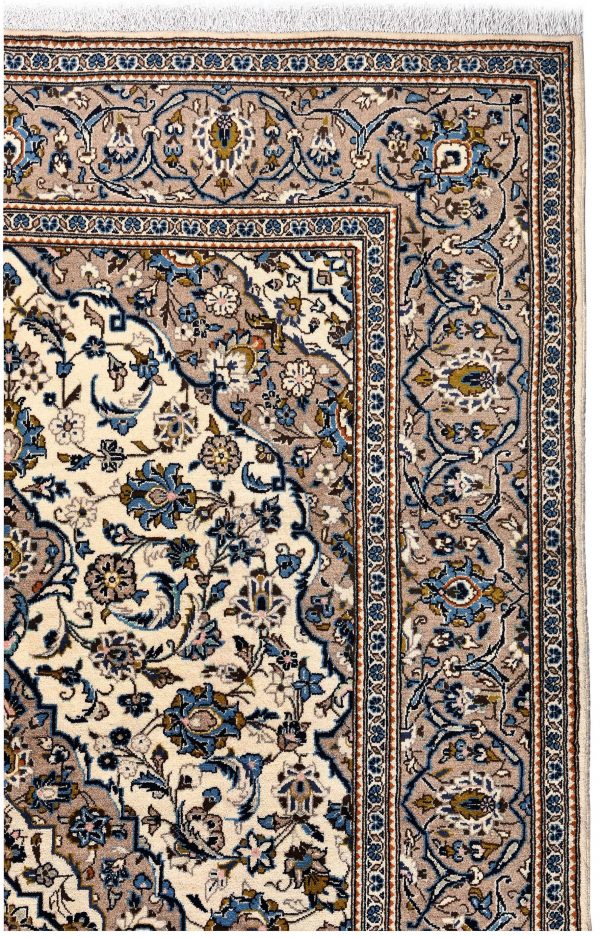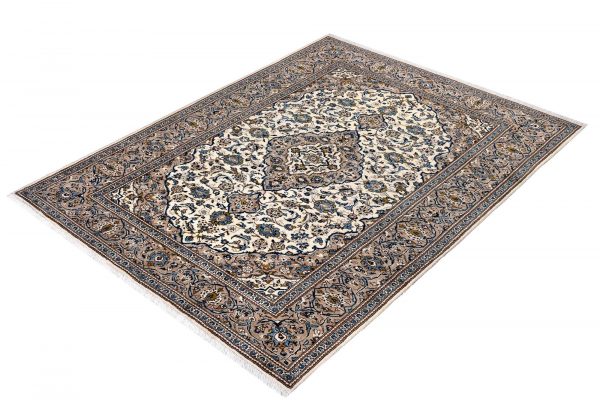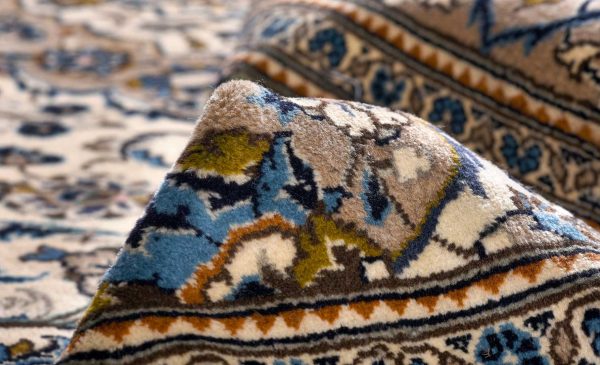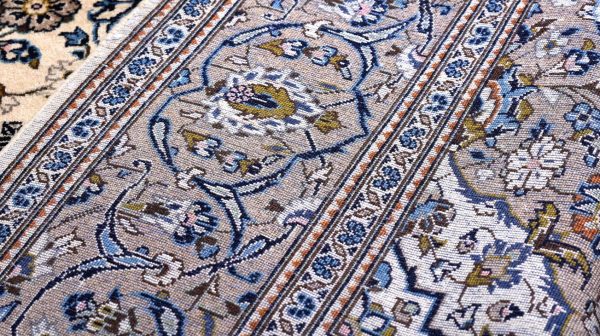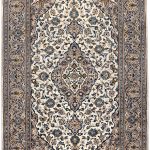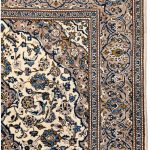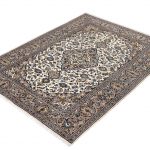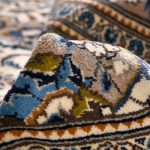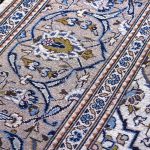 Beige Kashan Persian carpet for sale 2x3m DR231
€ 2,500
This rug is a bright beige 2x3m hand-knotted Kashan rug. It's woven by the hands of Persian carpet women weavers over 30 years ago. This beautiful carpet is a good option to design your bright Nordic stylish room. Also, this pretty carpet calls to mind feelings of peace, calmness and relaxing.
Description
Kashan carpets
Description
This rug is a Kashan Persian carpet which the women artists living in Kashan city have knotted by hand over 25 years ago. This is a bright and colorful rug which the weavers have dyed it with natural dyes extracted from walnut and pomegranate peel.
The exact size of this rug is 197×315 cm. The pattern is full of beautiful flowers, leaves and branches motifs. The density of this exquisite Persian carpet is 180.000 knots/square meters. For durability and strength, the warp and woof are made of cotton. Also, this rug has a long and woolen pile that makes it very comfortable.
No allergenic

Natural color

Made of best soft wool

Heigh density and elegance

Authentic and Original
Ivory Kashan rug, Beige Kashan carpet, Beige Persian carpet for sale online in Carpetship online store with the cheapest price and high quality hand-knotted rug.
Additional information
| | |
| --- | --- |
| Color | Beige |
| Size | 197×315 cm |
| Manufacturing | Handmade (Knotted by hand)) |
| Age | Approx 30 years |
| Carpet ID | DR-231 |
| Knot density | |
| Matreial group | |
| Origin | |
| Carpet Pattern | |
| Carpet Pile | |
| Carpet Warp | |
| Similarity | Unique |
| Also known as | |
Kashan's rugs are among the best in Persian carpets thanks to the quality of their wool, their extraordinarily knots density and the beauty of color and drawings.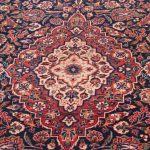 Persian rugs are very pretty, a classic example of Persian rugs are Kashan rugs. In Kashan rug, wool is often used for knotting. However, there are also many cases where silk is knotting. The Kashan Carpet name is coming from the Kashan city where this type of carpet is woven.
Traditional weaving techniques of Kashan carpets are transmitted by grandmothers and mothers to their daughters and granddaughters through learning. Men also acquire through learning the techniques of designing, shearing wool, dyeing, and manufacturing looms and other instruments.
The Kashan carpet is almost always adorned with a central medallion that ends at the top and bottom with two flowery crowns and in the rest of the background flowers and foliage are intertwined. In the elementary selection of the design, there are always variable patterns.